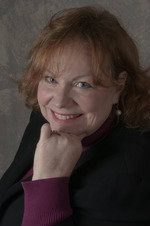 Welcoming the Stranger
Message from Executive Director Mary C. McGinnity

I've seen lots of patriotism this summer during the World Cup and our recent celebration of July 4th in Washington, DC. Our American flag is a symbol around the world for the values we stand for – life, liberty, and the pursuit of happiness. I think about so many who leave their homes and come to the United States to seek the "American Dream" and to provide a better future for their families.

So many immigrants leave economic turmoil, joblessness, and political unrest behind in the hopes of the freedom that is part of the US's founding principles. They often face tremendously difficult circumstances as they journey here, and then the struggles can continue once they arrive.

Fr. Andrew White, SJ, the first Jesuit who came to Maryland, faced struggles too. He arrived in 1634 as a missionary, leaving England, where Catholics were read more




This was Meant to Be

Dede Armstong says that her time with the Jesuit Volunteer Corps after college "changed the course of my life." She served for a year in Houston, TX and then worked on JVC's staff for a year. She went on for a Master's in Social Work at Columbia University.

Now, 30 years later, she has joined the Ignatian Volunteer Corps, and says, "This was meant to be."

Dede learned about IVC when she was on JVC's staff. She says she told herself, "When I'm old, I want to be in IVC. I thought it was such a great idea. I remember talking about it with my JVC community. When I turned 50, I got something in the mail from JVC that had an IVC blurb on the back. I realized, 'heck, I think I'm old enough for this thing now.' I called them up and started right away."

"It's something I've always wanted to do, and something I'm lucky to be able to do. It's been a perfect entrée back into the working world.
| | | | |
| --- | --- | --- | --- |
| | Dede Armstrong knew she wanted to join IVC since she learned about it as a Jesuit Volunteer 30 years ago. She will begin her third IVC year of service in the fall. | | Casa Guadalupana House of Hospitality in St. Paul, MN |
Dede served this year as Volunteer Coordinator at Casa Guadalupana House of Hospitality. The organization was founded as a Catholic Worker House, hosting undocumented immigrant families who had nowhere else to turn for services. When Dede was placed there, the organization was in danger read more

Thank you!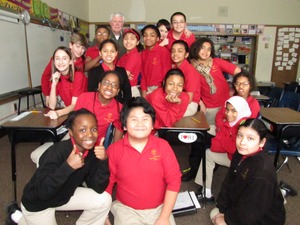 We share some end-of-year Thank-you's, as a way to express IVC's gratitude to you as our national community of supporters.

These come from the students at Community Prep, a middle school whose goal is "to challenge minority and low-income children of Rhode Island to succeed in college-preparatory high-school programs and to become community leaders".

Tom Neagle is an Ignatian Volunteer there, and shared these notes of thanks from the students as a means to also thank YOU, our entire IVC community.

Click on the graphics to read the letters more clearly.
| | | |
| --- | --- | --- |
| | | |

Serve with Us!

As an Ignatian Volunteer, you can have a real impact through a leadership service role. Agencies are on waiting lists to get the experienced, compassionate Volunteers that IVC provides. The needs in our communities are great and you can make a difference.

There are many ways to be of service to the materially poor through IVC - in direct service or through capacity-building roles for our partner agencies. And as you reflect on your experiences with our spiritual support program, you will deepen your spirituality, and as many tell us, get way more than you give.

Our Regional Directors are recruiting Volunteers to begin in September. Visit www.ivcusa.org to contact your local Regional Director for more information.

Come, Experience Making A Difference!

Your Generous Response
Thank you to all who responded to last week's request for contributions to help IVC meet the needs in our partner agencies for Ignatian Volunteers to start this fall. We are very grateful for your generosity!
And don't worry! If you wanted to contribute and haven't had time yet, you are not too late! Your contributions will be put to use for recruitment activities this summer.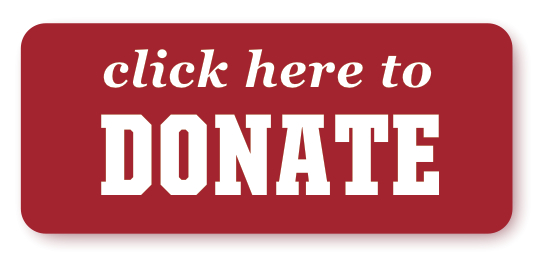 Easy Ways to Help Build the Corps...
Privacy Notice
You are receiving this message because you have given IVC your email address. This e-bulletin is sent monthly to friends and supporters of IVC. If you do not wish to receive these monthly updates, please reply to this message with "Unsubscribe" in the subject line, or click on the Unsubscribe link at the bottom of the page.

In This Edition:
Welcoming the Stranger:
Message from Executive Director Mary C. McGinnity

This was Meant to Be

Ignatian Spirituality Blog

Thank You!

Serve with us!

Your Generous Response

Easy Ways to Help Build the Corps
---
Click to Visit
IVC Regions

Atlanta
Baltimore
Chicago
Cincinnati
Cleveland
Detroit
DC/ Metro MD
Los Angeles
Minneapolis/St. Paul
New England
New York
Northern Virginia
Omaha
Philadelphia/S. Jersey
San Diego
St. Louis
Syracuse


---
Contemplations Blog
IVC shares a taste of our Ignatian Spirituality program through our weekly blog.

This week, Marta Hernandez Sayeed, an Ignatian Volunteer in Chicago, writes on her experience of service at Stroger Hospital and shares where she has witnessed Christ and how He leads her in this ministry.

Read her reflection.
---
A Prayer for Immigrant Justice
Blessed are You, Lord God
King of All Creation.
Through your Goodness we live in this land that you have so richly blessed.

Help us to always recognize our blessings come from You
and remind us to share them with others, especially those who come to us today
from other lands.

Help us to be generous, just, and welcoming, as you have been and are generous to us.

- Ignatian Solidarity Network
---