Message from the Executive Director

We have such exciting news this month!

As September unfolds IVC will be launching the largest corps of volunteers in its history!

The men and women who make up this corps of a skilled and generous force for good will be starting their service year in the coming weeks.

I want to give a special salute to our local Regional Directors who work tirelessly recruiting, interviewing and placing these volunteers. We have asked them to grow the corps as the need is great in our communities and they are doing an amazing job.

None of this is possible though without the generosity of hearts molded by God in every individual that is part of IVC.

Especially our donors who make all this possible. Without your support we could not do this. Simply put.

Take a few minutes and read our stories below – I assure you – you will leave inspired.

Let's celebrate this new IVC year! Pray for our volunteers that they may be blessed in their service.

And know that each day I pray for all of you!

In gratitude for all you do to support the work of IVC,

Mary

IVC expands Jesuit Reach at Stroger Medical Center




Watch this video, highlighting
the work of two Ignatian Volunteers at Stroger Medical Center in Chicago, produced by the Ignatian News Network.




With us Always

Ignatian Volunteer Emilie Gillanders works with adults suffering from moderate to severe dementia at the Lincolnia Adult Day Health Care Center. The Center provides respite care during the day while caregivers are at work or just enjoying a "day off". Care is provided on a sliding scale by Fairfax County, VA. As a Staff Volunteer, which requires annual training, Emilie is a committed part of the operations and able to contribute her professional background as a nurse. She is a 5-year Ignatian Volunteer. Emilie shares an extraordinary day:

"When I arrived at the Center, a colleague told me that one of our participants had died rather suddenly of a very aggressive form of thyroid cancer. Several of the other participants had become very attached to him and this would be difficult news for them to hear. She asked if I would share this news with them. She didn't feel comfortable doing this and thought I might be better able to guide the conversation because of my experience with spiritual reflection. I told her that I would be happy to.

"She identified two people who she thought should hear the news in a more private setting. One was a gentleman who is very withdrawn and does not speak. The other is a woman who has moderate dementia. She is aware of what is happening around her and has kept many of her social skills but would not be able to tell you where or when she was born. They had both formed strong bonds with the gentleman who passed away. His name was Essie. "

"We went into a separate room and I shared the news with them. The gentleman started to cry. He was overcome with emotion. He said, 'I loved Essie. I loved him. I miss him.'

"I had never heard him speak before. This news sparked something deep inside him. I never would have thought he would be moved to speak but he needed to share what he was feeling. We spent some time talking about Essie and how difficult it is to lose someone we care deeply for. I asked if they would like me to read something from the Bible that might be comforting for them. 'Yes', they said they'd like that. "

"I read Psalm 23 several times – 'the Lord is my Shepherd, I shall not want'. I had read it to my father when he was dying. We had a discussion about why this psalm is soothing. Then the woman requested that we read another. She chose the first psalm, which I was unfamiliar with. Here is a woman who is unsure of her age and yet she recited every word of that psalm. "

"I saw God's hand in that . You lose so much suffering from dementia and it was amazing to me that something good like that psalm stayed with her. It was so clearly significant and comforting. The session was a comfort to them both. I felt really good about being able to share in this powerful moment and be present with them."

Love IVC's blog and want it in your email inbox?

IVC's Ignatian Spirituality Blog, "Contemplations: a blog on service and spirituality" is available to be sent to your inbox. This taste of IVC's spirituality program, features contributions from IVC volunteers, Jesuits, spiritual reflectors, board members, and staff. Sign up to receive weekly reflections by email and be part of this online IVC community.

Read a sampling of reflections here.

IVC DC-Metro MD Receives Partner Award

The Rosemount Center in Washington DC honored IVC DC-Metro Maryland with its 2012 Community Partner of the Year Award and IVC volunteers Pat Dunigan and Madeleine Kirk were named volunteers of the year.

IVC National congratulates them on this recognition!



IVC in the News

The Tidings newspaper in Los Angeles featured a story, IVC: A closer connection to God through serving others, highlighting the impact of 3 IVC volunteers, including Mark Nelson photographed here.

"We have a lot of retired people with valuable skills," notes Nelson. "I'd love to see an army of IVC volunteers because they could do a lot of good."



IVC Welcomes 2 new Regional Directors

IVC is pleased to welcome two new Regional Directors - Mike Goggin in IVC DC- Metro Maryland and Linda Wihl in IVC Cincinnati. Meet them.



YOU can be part of IVC...
Join IVC as an Ignatian Volunteer
Make a gift to IVC
Pray for Ignatian Volunteers & the hundreds of people they serve each day

Privacy Notice
You are receiving this special announcement because you have given IVC your email address. This e-newsletter is sent monthly to friends and supporters of IVC. If you do not wish to receive these monthly updates, please reply to this message with "Unsubscribe" in the subject line, or click on the Unsubscribe link at the bottom of the page.
In This Edition:



Message from IVC National Executive Director Mary C. McGinnity

IVC Expands Jesuits' Reach at Stroger Medical Center

With Us Always

Want the blog in your inbox?

IVC DC-Metro MD Receives Community Partner Award

IVC in the Media

Meet our new Regional Directors

Be Part of IVC
---
Click to Visit
IVC Regions

Baltimore
Chicago
Cincinatti
Cleveland
Detroit
DC/ Metro MD
Los Angeles
Minneapolis/St. Paul
New England
New York
Northern Virginia
Omaha
Philadelphia/S. Jersey
San Diego
St. Louis
Syracuse







---
Join IVC!
Are you called to serve?

Through IVC, you can make a real impact through a leadership service role in your community.

Through our integrated spiritual program, rooted in the Jesuit tradition, you will reflect individually, in community, and with your Spiritual Director on your experience with the materially poor.

Consider joining us in this mission!

Visit www.ivcusa.org to contact your local Regional Director for more information.
---

Visit us on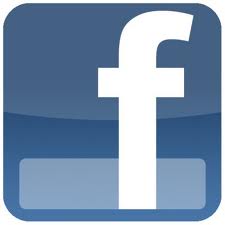 Facebook!
Search for 'Ignatian Volunteer Corps' and become a fan.