Greetings to our IVC Community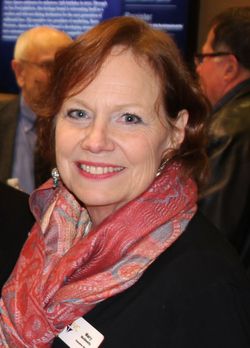 ,
IVC is grateful for you - our friends, donors, volunteers, staff, regional council members, national board members, agency partners, and all who read this message. We are blessed to have you as part of our national community.
"I love you!" is what Ignatian Volunteers express daily to those they serve. This message may come in words; it may not. But "I love you!" is shown every time a Volunteer serves a meal, reviews a resume, tutors a struggling student, changes a diaper, read more

"Love is an Action Word
"
| | |
| --- | --- |
| | Mike Grogan lives his love for the poor every day. Here he is pictured doing street outreach to the homeless with St. Ignatius High School students. |
Mike Grogan's family celebrated his 80th birthday serving the homeless, following his lead of living faith in action. Mike, an Ignatian Volunteer in Cleveland, says that before he started with IVC ten years ago, "I didn't know that people lived in the streets; that these levels of poverty existed". Today, service to the poor, especially those struggling with homelessness, permeates all aspects of his life. It was a natural choice for how to celebrate this milestone birthday with his extended family.

Mike's family served dinner on Friday with him at St. Augustine's, his IVC service site, to those living on the streets and in the surrounding neighborhoods. Saturday, they spent time in the homeless camps.

"My friends in the camp invited me to bring

read more
IVC Regions Host Spring Events
Many IVC regions will host spring events, starting with two in February in
Omaha
and
Cleveland
. Please visit our
website
and look on your region's page for dates and details. We hope you will join us in celebrating community and IVC!
Love and the IVC Blog
Contemplations
offers a taste of our service and reflection program.
Read Ignatian Volunteer Camille Devaney's reflection on love and service in her piece,
IVC and the Danger of Falling in Love,
written for IVC Chicago's Footprints Blog. Camille compares IVC to match.com!
Amazon Smile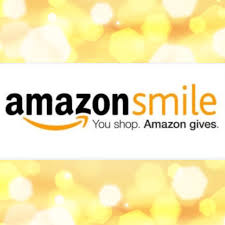 You can support IVC every time you shop on Amazon.com. Visit
AmazonSmile
, select IVC as your charitable organization, and Amazon will automatically give a percentage of your purchases to IVC.
Sign up here
to begin today!
Ways You Can Support IVC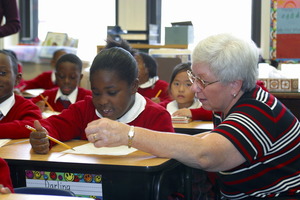 The service IVC volunteers provide is made possible because of our donors and supporters. Join us and make a difference:
PRAY
SERVE
DONATE
St. Claude La Colombiere, S.J.'s feast day is February 15th. He is the patron saint chosen by IVC Cleveland, where Mike Grogan serves.

"Blessed Claude was an amazingly gifted man, and he recognized that his gifts should be put at the service of others. He spent himself in the service of Christ and was chosen to direct someone with an important mission to the Church. Let us emulate Claude and place our gifts at the service of others."

From "The One Year Book of Saints" by Rev. Clifford Stevens published by Our Sunday Visitor Publishing Division, Our Sunday Visitor, Inc

We share a prayer he wrote:

Give Us New Hearts
O God, what will you do to conquer the fearful hardness of our hearts?
Lord, you must give us new hearts, tender hearts, sensitive hearts, to replace hearts that are made of marble and of bronze.

You must give us your own Heart, Jesus.

Come, lovable Heart of Jesus. Place your Heart deep in the center of our hearts and enkindle in each heart a flame of love
as strong, as great, as the sum of all the reasons that I have for loving you, my God.

O holy Heart of Jesus, dwell hidden in my heart,
so that I may live only in you and only for you,
so that, in the end, I may live with you eternally in heaven.
Amen.
- St. Claude La Colombiere, S.J.

Hearts on Fire, (St. Louis, MO:Institute of Jesuit Sources 1993)