Message from the Executive Director

"What we need now is not the false security of beguiling promises or befogging rhetoric, not empty and simplistic slogans. We need the spiritual confidence borne of confronting openly and honestly the challenges— the terrors in the nights— we all know, we all must face. One of those challenges is the continuing need to empower the powerless." Sargent Shriver

These words, spoken by a man whose life in public service created a stunning number of service organizations that exist as a beacon of light for many, especially those in need, jumped out at me while reading the loving tribute to him written by his son, Mark Shriver, in "A Good Man". The Peace Corps, Vista, Head Start are among his legacies. Although spoken a long time ago, his words seem quite relevant in our own present circumstances today.

Sargent Shriver's accomplishments and life activities were anchored in an incredibly humble and simple, yet powerful faith life. He didn't wear his religion on his sleeve, but rather participated in a life of prayer and spirituality that deeply informed his actions each and every day. The results were remarkable.

Reading his life's witness of service to empowering the powerless which was born out of deep faith and love, I couldn't help but see his spirit reflected in so many of our own IVC volunteers.

Two IVC volunteer stories this month capture the heart of the IVC mission that places people in positions that empower the powerless. They are having a real impact in lifting up a brother or sister down in hope. The results are joyful and build up our community.

To meet Sargent Shriver through the eyes of his son also reminds us of the tremendous gift a father gives his children and in the wake of Father's Day, let me convey on behalf of all of us at IVC a blessed and wonderful Father's Day to all of the men in our circle who love like a father loves – supporting, protecting, empowering and mentoring - leading others to their fullest self.

And a special shout out to my own Dad who inspired me to live my life in service and faith. Happy Father's Day, Dad!

Blessings,

Mary

New Paths toward More Fulfilling Lives
Photos by Tom Kieren, IVC New York

IVC Volunteer John "J" Langdon works as Program Coordinator for the Life Skills Training and Empowerment Program (L-STEP) in New York, which empowers individuals who have experienced homelessness to identify and pursue new paths toward more fulfilling lives.

The program's core participant is someone who is homeless who is ready to set goals to move forward in his or her life. The program serves as a pathfinder to introduce participants to partner organizations to take them towards their goals, like job training and certification programs.

John shares the story of one participant. "[Terry] was a smart, handsome guy who had some college credits, but had spent time in prison. He wanted to get a degree. We connected him with the Educational Opportunity Center. We never knew if he followed up on it or not. Six or eight months later, my wife and I were out to dinner, and I got a text message from [Terry], saying that he was sitting in his first college class in 20 years thanks to L-STEP. We don't have all the statistics, but these poignant anecdotes keep us moving forward".

John joined IVC after moving to New York from Chicago upon retirement from a 30-year business career. He and his wife had many ideas of how to spend their time during retirement. "I've been very fortunate, so I knew I wanted to give back", he describes.

When John met Regional Director Elizabeth McMahon, he shared his interests – consulting, strategic planning, education, and veterans' affairs. Liz asked him to consider serving the homeless, but he hesitated about whether this was the right fit.

"Liz asked me, 'J, do you know any people who are poor?'. The fact is that I didn't. I consider myself very urban, having lived in Chicago and New York City, but I didn't know anyone who was poor. Homelessness was not on my radar screen as an area of service for me. Liz asked me to try the position for six months. Over three years later, I'm still there. It is rewarding, interesting. It has been way out of my comfort zone, and good for me." read more


Blog: Faith, Service, Poverty, & Politics

Great conversations are happening on our blog! Our two newest reflections provoke thought and offer insights on poverty, faith, politics, and service.

1) Tim Grosch focuses on his service at a women's shelter and experience with aging parents, seeing God's glory in both in "In God's Image".

2) Kenneth Pruitt of St. Louis' Kingdom House discusses the intersection of politics and poverty, and calls us to action in "A Busload of Rats".

IVC in the Media

Cristina Nelson of IVC New England works to provide dignified housing to homeless individuals at Hearth, Inc. Read this article where she shares a client's emotional response to this generosity in The Boston Pilot, "IVC Brings Spiritual Dimension to Service" and visit us on Facebook to join the conversation on this article.

Listen to a radio clip of a client's reaction to the new apartment.

For more on Cristina's experience working at Hearth, Inc. this year, read her account, "Coming Home" on our website.

Conference on Ignatian Spirituality

Finding God In Unsettled Times: Conference on Ignatian Spirituality. This conference, presented by the Jesuit Collaborative will be held June 29 – July 1, 2012 on the campus of Loyola University Maryland. IVC will host a workshop on Sunday. Please share within your networks and consider attending.

Visit The Jesuit Collaborative for more information and to register.


Remembering Ed Sommerfeldt

IVC has lost a dear friend. On Monday, May 14, IVC Baltimore volunteer Ed Sommerfeldt died peacefully, almost two years after being diagnosed with brain cancer. Join us as we celebrate his life and remember Ed.

YOU can be part of IVC...
Join IVC as an Ignatian Volunteer
Make a gift to IVC
Pray for Ignatian Volunteers & the hundreds of people they serve each day

Privacy Notice
You are receiving this special announcement because you have given IVC your email address. This e-newsletter is sent monthly to friends and supporters of IVC. If you do not wish to receive these monthly updates, please reply to this message with "Unsubscribe" in the subject line, or click on the Unsubscribe link at the bottom of the page.
In This Edition:



Message from IVC National Executive Director Mary C. McGinnity

Inspired Public Service

New Paths towards More Fulfilling Lives

Faith, Politics, Poverty and Service

IVC in the Media: Cristina Nelson

Conference on Ignatian Spirituality

Be Part of IVC
---

Inspired Public Service: "A Good Man"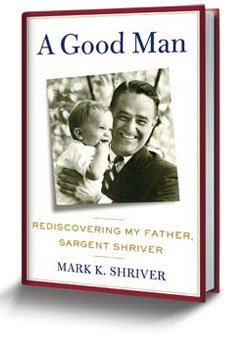 Sargent Shriver is remembered by his son Mark K. Shriver in his new book.

For an inspiring video of Mark Shriver speaking about how his father's faith inspired his public service, including a story of his visit to a leper colony, click here.
---
Click to Visit
IVC Regions

Baltimore
Chicago
Cincinatti
Cleveland
Detroit
DC/ Metro MD
Los Angeles
Minneapolis/St. Paul
New England
New York
Northern Virginia
Omaha
Philadelphia/S. Jersey
San Diego
St. Louis
Syracuse







---
Join IVC!
Are you called to serve?

Through IVC, you can make a real impact through a leadership service role in your community.

Through our integrated spiritual program, rooted in the Jesuit tradition, you will reflect individually, in community, and with your Spiritual Director on your experience with the materially poor.

Consider joining us in this mission!

Visit www.ivcusa.org to contact your local Regional Director for more information.
---

Visit us on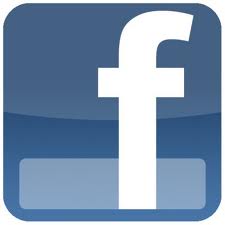 Facebook!
Search for 'Ignatian Volunteer Corps' and become a fan.