Message from the Executive Director

Looking down at his weathered, thin hands – bones covered in tissue skin really – she held them gently, lovingly as he lay quietly dying. Bearing the cross of his poverty and neglect, she lifted those moments of pain and suffering and gilded them in love and compassion, ensuring the moments of the passing of this life are not lonely ones. She is an IVC volunteer, putting her compassion in service and seeing the face of Christ in a dying homeless man. He sees the face of Christ in her.

This is a real Holy Week twenty first century station of the cross. Every moment when we ease the suffering of another, or lift our own crosses with courage, faith and hope, grace creates the Easter that follows.

This issue of Connections comes to you at the onset of Holy Week with stories of some of our volunteers who serve the dying and those who are healing from the crosses of grief. They are remarkable and beautifully humble volunteers whose very acts of service impart the mystery of grace in everyday life.

From all of us at IVC, may your Holy Week to Easter journey be grace laden and searing in an awareness of God's immense love for you and may that experience bring you immeasurable joy.

Thank you for all you do to support IVC and the service work of our volunteers. Please pray for them that they may continue to be blessed and strengthened in their service.

In gratitude,

Mary


Nurturing the Living, Accompanying the Dying

Ignatian Volunteers Helen Taney, Marie Claude Terrot, and Kevin Dailey serve at Joseph's House in Washington DC, which offers a welcoming community and comprehensive nursing and support services to homeless men and women dying of AIDS and cancer.

"Every year Joseph's House welcomes about 40 people to stay here and be cared for and loved at the end of their lives," states Executive Director Patty Wudel. "We welcome those who hospitals find hardest to care for - men and women who are homeless and suffering from end stage AIDS and cancer. These same folks often have suffered from serious mental illness for many years and are addicted to drugs and alcohol. Increasingly, those referred to us are people who speak neither English nor Spanish. They are desperately ill, afraid and nearly always - alone."

Helen, a nurse and former nursing professor, has been an Ignatian Volunteer at Joseph's House since 2005. "Joseph's House cares for people with nowhere to go," she describes. Seven to eight patients live at Joseph's House at a time, and are cared for with compassion.

"Many residents have been rejected by their families. They've been addicted, been in prison. At Joseph's House, they are never left alone. The love and care is transforming to them. Who they are comes out. Our role is trying to give unconditional love."

"We provide services and help with the tasks of running a home – laundry, cooking, doing dishes. Joseph's House operates through a little army of people: RNs, nurses' aides, volunteers just out of college, including JVC, our Ignatian Volunteers, and staff. It's a wonderful place to work."

"Some people get better because they are cared for and loved."

Kevin retired from a 30-year social work career and is in his fifth year of service at Joseph's House.

"Joseph's House is a hospice for the homeless. Patients come from hospitals, their conditions are seen as terminal, and they can't be released to a shelter. Sometimes when they arrive at Joseph's House, it's such an active place, with good meals and care, that some patients start to improve. They still have chronic issues to deal with, but don't need Joseph's House.

"I work with them on discharge planning from hospice, linking them with services in DC, like substance abuse and mental health programs. They are often eligible for group living situations. I work with them while they're transitioning, to address their chronic needs. I assist in getting Social Security Disability benefits; help with paperwork, phone calls. Over time, I've developed relationships with folks in the system, which gives me an understanding of eligibility and helps get things done. It's intense and time consuming, but it's rewarding for me and helpful to Joseph's House. It's a big community. Many who have transitioned out come back to visit often."

"When I talk to people about what I do at Joseph's House, they say, 'Oh, you do that because you're a social worker. I could never do that. I don't have the skills.' But the work is just about being present, being with residents, taking them to an appointment, making a grilled cheese sandwich. It's about relationships. The people. It's serving and being served. It really goes hand-in-hand. For me, it's their presence which is so valuable."

Read the full story


Alleviating Children's Suffering with Compassion

Mary Beth Manninger and Kathy Bigelow bring full careers as educators to their IVC work at Ted E Bear Hollow, an Omaha grief center for children and families who have lost a loved one.

"A five-year-old girl had lost her older sister," describes Mary Beth. "Ted E Bear Hollow is a safe place where she could come and talk about it. In a conversation, the child said, 'Oh yeah, it's ok to talk about my sister here'."

Among other responsibilities, Mary Beth and Kathy facilitate children's support groups – Mary Beth works with preschoolers and Kathy works with Kindergarten through second graders.

One session in the eight-week program is titled "coulda-shoulda-woulda", and children take this opportunity to express whatever they want to the person who has died. A preschooler in Mary Beth's group used a toy cell phone to have this conversation:

"Hi Mom. I love you. I miss you. I know you're ok because there's no cancer in heaven. Are you having a party up there with Jesus?"

"Our role isn't as counselors, but to listen to the children", states Mary Beth. "They do a lot of talking amongst themselves. We just facilitate. Ted E Bear Hollow lets kids know that they're not alone, that others their age have lost someone special, and that they can get through it all. There's hope for them."

Ted E Bear Hollow is one of over 200 independent grief centers in the U.S. Studies have shown that unresolved grief can negatively affect children as they grow, leading to higher incidents of addictions, behavioral problems, school drop-outs, and even suicide. Ninety-six percent of families whose children participate in Ted E Bear Hollow's support groups can see a noticeable change and significant improvement in their behaviors within just eight sessions of a support group setting.

"In my teaching career, I've seen how death can impact children. Uneasiness and strife in families have a huge impact on children. When they're able to get help in addressing grief, they are able to continue to blossom", states Kathy Bigelow.

"I worked with one child whose mother was down a lot. After going through the program, she is much more engaged with her children. I can see a difference in the way the mom walks into the building. That affects the whole family", describes Kathy.

Mary Beth states, "We kind of do whatever they ask us to do." In an agency that serves 200 families a year with a staff of 4 full-time and 2 part-time employees, this work has included facilitating support groups, sharing the mission of Ted E Bear Hollow within the Omaha community, leading information sessions, helping with fundraising events, and organizing events. Kathy Bigelow has been an Ignatian Volunteer at Ted E Bear Hollow for a year and a half and says, "It is the best of both worlds. We get the frontline experience working with children and families, plus we help the mission through office and support work."

Executive Director Nancy Hemesath praises the IVC Volunteers and their impact, "Ted E. Bear Hollow gives all our services away for free to grieving families. The only way we can do this is through the generosity of volunteers to facilitate groups and to provide back up support to our small staff. Our two Ignatian volunteers both facilitate groups and help us in the office in a myriad of ways—soliciting food donations from restaurants, disseminating informational material, staffing our display tables at fairs, and assisting with data entry. They truly are part of our core staff and they increase our capacity to serve. They are integral to our success!"

Mary Beth has enjoyed her 4 years of service at Ted E Bear Hollow and says, "Ted E Bear Hollow is a great place. Everybody working there cares about kids, understands them. There's lots of play and laughter." When asked about her decision to join IVC 4 years ago, Mary Beth states, "I'm just thinking that I was listening to God. He kept putting things in front of me about IVC. Sometimes you've got to listen!"

Kathy adds, "IVC is a unique community. We all have varied ministries but a common purpose. We are encouraged and grow together in Ignatian Spirituality as we are around others who share in it. The spiritual support program blends all of this."

Watch a video on Ted E Bear Hollow's impact


Join IVC for Spring Regional Events


Many IVC regions will host events in April and May, and you are cordially invited! Click below for details on the event in your area. We hope you can come!

April 6:
Runners for Others: an Ignatian 5k, Baltimore

April 7:
IVC San Diego Della Strada

April 21:
IVC DC/Metro Maryland and IVC Northern Virginia's 7th Annual Evening of Gratitude

IVC New England Della Strada Award Ceremony

IVC Baltimore Della Strada Award Ceremony

May 8:
IVC Chicago Evening of Gratitude

May 10:
IVC Minneapolis/St. Paul Celebration

May 21:
IVC New York Metro Annual Della Strada Awards Reception

YOU can be part of IVC...
Join IVC as an Ignatian Volunteer
Make a gift to IVC
Pray for Ignatian Volunteers & the hundreds of people they serve each day

Privacy Notice
You are receiving this special announcement because you have given IVC your email address. This e-newsletter is sent monthly to friends and supporters of IVC. If you do not wish to receive these monthly updates, please reply to this message with "Unsubscribe" in the subject line, or click on the Unsubscribe link at the bottom of the page.
In This Edition:



Message from IVC National Executive Director Mary C. McGinnity

Nurturing the Living, Accompanying the Dying

Alleviating Children's Suffering with Compassion

So there it is: A Jesuit Pope!

We're expanding our service!

Join IVC for Spring Events

You can be part of IVC
---

Click to Visit
IVC Regions

Baltimore
Chicago
Cincinnati
Cleveland
Detroit
DC/ Metro MD
Los Angeles
Minneapolis/St. Paul
New England
New York
Northern Virginia
Omaha
Philadelphia/S. Jersey
San Diego
St. Louis
Syracuse
---
We're expanding our service!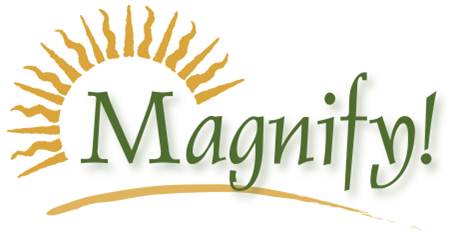 IVC's Magnify! Campaign aims to double the number of volunteers over three years. Consider how you can help us grow the Corps!
---
"So there it is: a Jesuit Pope!" ....

Thus begins Si Smith, SJ's Contemplations blog reflection on the shared roots of those in the IVC community and Pope Francis I. We share formation in the Spiritual Exercises.

Read his reflection and join the online conversation!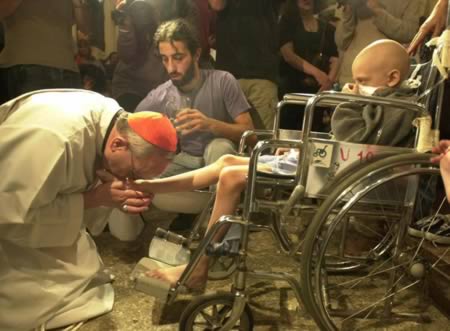 ---
Join IVC!
Are you called to serve?

Through IVC, you can make a real impact through a leadership service role in your community.

Through our integrated spiritual program, rooted in the Jesuit tradition, you will reflect individually, in community, and with your Spiritual Director on your experience with the materially poor.

Consider joining us in this mission!

Visit www.ivcusa.org to contact your local Regional Director for more information.
---

Visit us on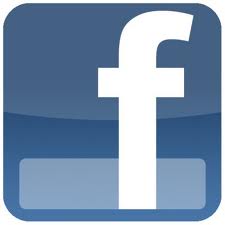 Facebook!
Search for 'Ignatian Volunteer Corps' and become a fan.