Message from the Executive Director

Last week a sudden, fierce storm swept through our area, leaving behind much damage and power outages that lasted days during a record high heat. Within seconds, the storm toppled a tree on our property that smashed one of our cars and missed our house by inches. While we were overwhelmed and slowly began the tedious work of clearing it, a superhero appeared in the form of a neighbor brandishing a chain saw (just have to get ourselves one of those!), and within an hour "normalcy" began to appear. Our fears and anxiety began to melt. Neighbors checked in on neighbors and together we planned how to weather the effects of the storm.

In the midst of such emergency, while the electrical power was down, the power of human kindness and care went "on". We felt incredible humility and gratitude as others took the time to help us in our moment of vulnerability and loss.

IVC works each day on that principle. We invite and offer people the opportunity to be someone's superhero (I know our volunteers are wincing as they don't see themselves as heroes, but the people they serve often see them in that light) and to be a very real sign of the best of our human spirit – our own God particle - that of love in service to others.

Mother Teresa once said, "If we have no peace, it is because we have forgotten that we belong to one another".

This month as we celebrate the birth of our country, we take a moment to remember our history- our story – which links us to one another.

In this issue is a story that speaks to that truth in light of service to our country. IVC is serving the men and women who serve our country.

IVC is us belonging to one another.

In gratitude for all you do to support the work of IVC,

Mary

Service to our Country

Upon retiring from a 26-year career as a Navy dentist, Richard "Dick" Riemann wanted to give back to the military through IVC. "I would see patients at the Naval Hospital when I went there for my own care, and knew I wanted to work with veterans in my retirement. I am so grateful for our military and how dedicated and devoted they are to what they do".

Dick Riemann volunteers at the Armed Services Y at the Naval Medical Center of San Diego, Balboa Naval Hospital. He is part of a team that meets Medevac patients returning from Iraq and Afghanistan. Many return to Balboa Naval Hospital with multiple amputations and require extensive medical treatment. The hospital treated 273 Medevac patients last year.

After patients meet with physicians and hospital staff, Dick and his colleagues welcome them to San Diego and see if there is anything they need. They share information about housing for their families while they are in the hospital, answer questions about insurance, offer snacks and water, and take intake notes to share with staff.



Dick prepares the coffee cart to offer snacks and refreshments to patients and families

Dick describes patients' positive outlooks despite life-changing injuries. When he noted to one patient that he seemed to be in good spirits despite all that had happened to him, the patient replied, "It doesn't do any good to get angry. I'm ready to accept this and move on."

"I went in thinking, 'I'm going to help these guys'. But I get so much more out of it. It has changed my attitude. What do I have to complain about – a few aches and pains? This work helps me."

Dick shares one interaction that impacted him. "Through a simple outreach, I was able to make a difference for one mother. She was a single mother from a small town in Washington State whose son lost two legs and one arm in Afghanistan. When I met her, she was worn down and exhausted from travel. As we began our conversation, I told her that I had recently passed through her home town. This was all it took for her to relax and converse with me and share about her son growing up in their community. All I was able to offer her was a cup of hot coffee and the conversation, and she was so grateful. I walked away feeling blest, that I had been so warmly recepted. It's amazing that something so small could have an impact."

read more

"Are you Available?": Discernment & Service

St. Louis Regional Director Maria Rogers O'Rourke reflects on the discernment process of prospective IVC volunteers. Preview her reflection with this clip, and read more and add your comment to our Blog.

"Perhaps the central question for the prospective IVC volunteer is 'Are you available?' Availability goes far beyond blank days on the newly-retired person's calendar. Availability in the Ignatian context is an openness of spirit which places trust in God's providence when faced with uncertainty or change. When a volunteer says "yes" to joining IVC, it is really the first of many assents. The IVC volunteer will venture into new neighborhoods, relationships, cultures, and world views. The tasks required may push them out of their comfort zone. While much discernment will go into the IVC volunteer placement, there may still be unanticipated challenges. Thus, those called to the IVC volunteer role will find God working in and through this new work, and will be open to how the people they serve will change them." Read more.

IVC in the Media

Immaculate Heart Radio of the Diocese of San Diego featured IVC on its program on June 20th. Listen to this conversation between representatives of the diocese, IVC service agencies, IVC Volunteers, Spiritual Reflectors and staff and be inspired!

Celebrating IVC Regional Directors

Congratulations to IVC Regional Directors across the country for a great year of regional development and growth! Regional Directors play such an integral role to IVC, as you all know, and we shine a spotlight on their tireless work.

Check out this piece in the Arlington Catholic Herald on IVC Northern Virginia's Regional Director Patty Holley, "Called by her Faith", with a snippet here:

"If you're over 50 and want to serve the poor, plus add a deeper spiritual dimension to your faith, Patty Holley may have a job for you. Holley is the Northern Virginia regional director of the Ignatian Volunteer Corps (IVC)."

read more


YOU can be part of IVC...
Join IVC as an Ignatian Volunteer
Make a gift to IVC
Pray for Ignatian Volunteers & the hundreds of people they serve each day

Privacy Notice
You are receiving this special announcement because you have given IVC your email address. This e-newsletter is sent monthly to friends and supporters of IVC. If you do not wish to receive these monthly updates, please reply to this message with "Unsubscribe" in the subject line, or click on the Unsubscribe link at the bottom of the page.
In This Edition:



Message from IVC National Executive Director Mary C. McGinnity

Service to our Country

Ignatian Discernment & Service

IVC in the Media: San Diego Radio

Celebrating Regional Directors

Be Part of IVC
---
IVC Blog:
Tomorrow's Catholic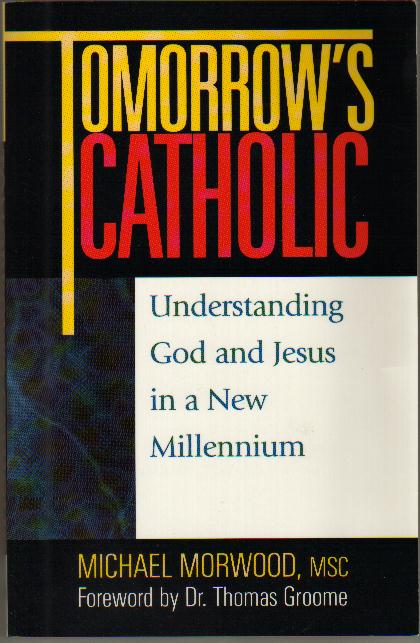 Read Fr. Si Smith, SJ's reflection on Michael Morwood's Tomorrow's Catholic, our book for discussion and spiritual reflection from 2011-2012.

Join the conversation.

---
Click to Visit
IVC Regions

Baltimore
Chicago
Cincinatti
Cleveland
Detroit
DC/ Metro MD
Los Angeles
Minneapolis/St. Paul
New England
New York
Northern Virginia
Omaha
Philadelphia/S. Jersey
San Diego
St. Louis
Syracuse







---
Join IVC!
Are you called to serve?

Through IVC, you can make a real impact through a leadership service role in your community.

Through our integrated spiritual program, rooted in the Jesuit tradition, you will reflect individually, in community, and with your Spiritual Director on your experience with the materially poor.

Consider joining us in this mission!

Visit www.ivcusa.org to contact your local Regional Director for more information.
---

Visit us on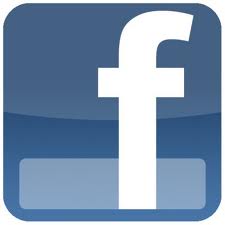 Facebook!
Search for 'Ignatian Volunteer Corps' and become a fan.