Hallowe'en horrors on 29 October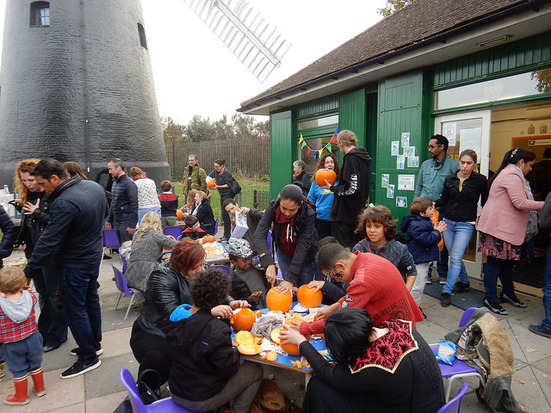 Get ready for some spine-chilling spookiness as our annual Hallowe'en creepfest returns on Sunday 29 October, 2-5pm, with some old favourites and some new family activities too.
Along with our pumpkin carving workshop this year you can learn how to save, package and store your pumpkin seeds so that next year you can grow your own batch in time for carving.
We'll also be making gruesome goblin decorations with gourds for you to take home, and our resident face painter will be on hand to finish off your scary costumes.
There'll be storytelling inside the windmill and at the end of the event we'll light up our carved pumpkins as the sun sets on Windmill Gardens.
We have a suggested donation of £2 to cover some of the costs of activities but please also remember to bring your own pumpkin to carve on the day!
Other October events:
8 October (this Sunday), 10am-4pm: Bric a brac stall on Brixton Hill, outside Christines hairdressers. Another chance to rummage among treasure and trinkets, and to pick up some fresh, locally grown organic fruit and veg.
14 and 15 October: Our last tours of Brixton Windmill this year. All long tours to the top are currently booked up - last-minute cancellations will be advertised on Twitter. But you can just turn up for free tours of the outside and to the first floor - no need to book.
---
Help improve our education programme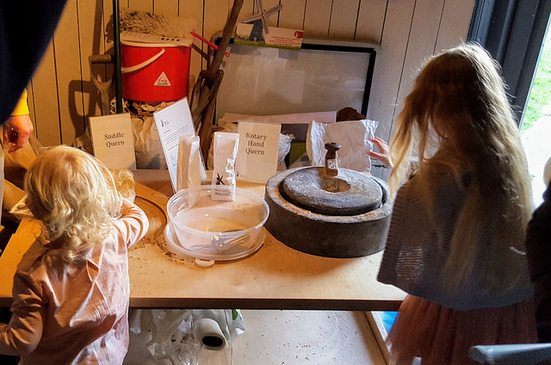 Now that extra funding is in firmly in place for the construction of the new education centre at Brixton Windmill,
Lambeth Council will be starting construction work early in 2018 with a projected hand over of the building to FoWG in autumn 2018. The new building will contain a large teaching space and a training kitchen suitable for baking and other food / nutrition courses.
In preparation for this the Friends need to review and improve our education programme for schools and start planning new education projects for adults.
We want to invite anyone interested in developing school or adult education projects at Brixton Windmill to attend the first meeting of the FoWG Windmill Education sub group on Tuesday 10 October at 6.30pm. At the meeting we will provide an update on current plans, and seek your thoughts and expertise to develop new courses and methods of delivering education workshops for schools. Tea and biscuits will be provided. Please email info@brixtonwindmill.org.uk to let us know if you can attend or if you can't make it on Tuesday but would like to join this group. We want to engage as many local teachers and educators as possible in planning this new and exciting phase of education at Brixton Windmill.
We are also looking for a museum/heritage education specialist to update our programme of education at Brixton Windmill. Working flexibly within a three-month period the brief is to update four primary school workshops and write two new secondary level workshops. To help secure the future of education at Brixton Windmill the final report must include a robust workshop evaluation procedure. The fee is £4,500 inclusive. For full details, please download the Invitation to Tender document on our website. Closing date for applications: 16 October 2017. Interviews held: 24 October 2017.
---
Still time to join free tai chi classes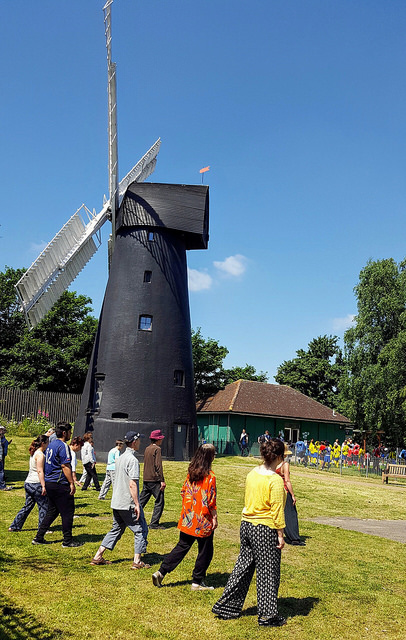 We are nearing the end of our very successful free tai-chi classes on Saturday mornings in Windmill Gardens: 120 local people have tried out this gentle exercise form and 97 of them have returned to take advantage of the one-hour sessions, which are led by experienced teachers Nigel and Anna.
There is still time to join the group. We meet at 11am every Saturday beside Brixton Windmill. Tai chi is excellent for anyone wanting to loosen up their joints or improve their breathing and balance.
Audrey tells us that tai chi helps her sleep and get rid of her crossness, while David says: "Teaching is high quality". For Judith the sessions are "extremely beneficial" for stress relief.
This year-long tai chi programme in the park has been financed by the Lambeth Community Fund. When the grant ends in eight weeks' time we intend to continue our sessions in Windmill Gardens but will be asking for a small donation so we can pay our tutors.
To join the class just turn up any Saturday at 11am – weather permitting. Wear loose warm clothing now that autumn is here and suitable footwear, as we exercise on the grass.
---
Excellent lecture on Ashby family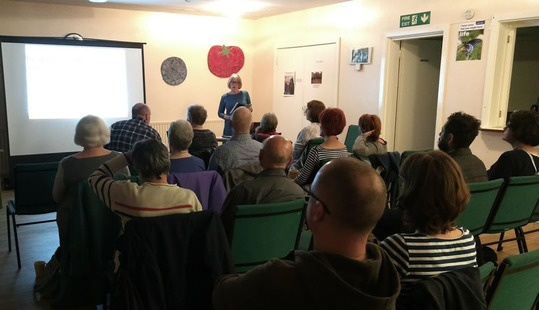 FoWG's final contribution to the wide-ranging activities on offer during the Lambeth Heritage Festival month of September was a lecture given by Viv Whittingham, a direct descendant of the first miller at Brixton Windmill, John Ashby.
Viv's illustrated talk covered the extensive milling experience of the family over three generations, their Quaker beliefs and their resilience in overcoming the problems of urbanisation, the rise of modern flour production techniques such as roller mills, as well as the problems of early death from disease and childbirth that were rife during the 19th century. John and his wife Hannah had nine children and seven reached adulthood and married.
It was a fascinating talk and was particularly enjoyed by some recent visitors to the windmill who came from yet another branch of the family. Many descendants have made contact with us at Brixton Windmill but there are surely more that we have not yet met!
If you are part of the extensive Ashby family and if you have any records or photos of earlier generations that you can share please do get in touch. You can email us at info@brixtonwindmill.org.uk
---
Bright future for Lambeth Archives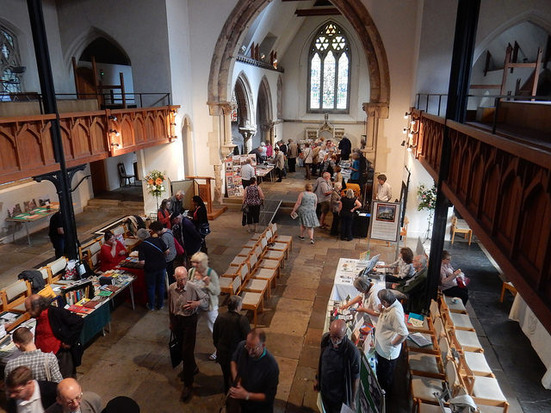 A new purpose built home for Lambeth Archives is to be constructed at 301 Kennington Lane in Vauxhall. This was agreed by Lambeth Council's Cabinet on 2 October following an in-depth consultation on the future of the archive, which is currently based at Minet Library in very overcrowded conditions.
A shortlist of options was examined by archive specialists Creative Cultures, and after local groups expressed a desire for a single-site archive, the new site was agreed to make the archives more accessible and fit for purpose in the 21st century.
Bill Linskey, Chair of Lambeth Local History Forum, said: "The Lambeth Local History Forum is very pleased… cabinet agrees with our three main concerns: the importance of the archives, not having a split site, and not involving a temporary location.
"We hope that this will now progress as quickly as possible to keep the memory of the borough safe and accessible for future generations."
FoWG are pleased with this decision. We have benefited greatly from the expertise of the archives over the past years.
---
News in brief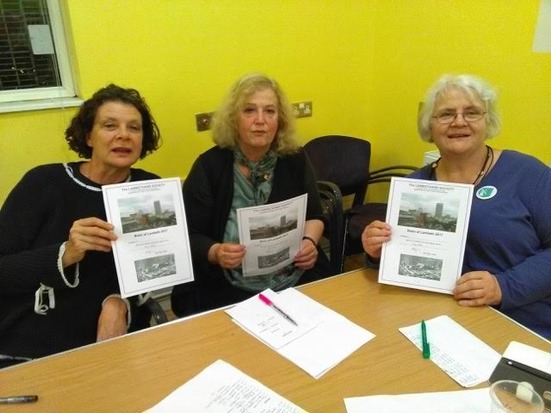 Congratulations to the Jolly Millers team (Helen Atkinson, Ann Lee and Liz du Parcq) for coming second behind the Streatham Society in the Brain of Lambeth quiz on 28 September!
We're delighted that members voted unanimously for the Friends of Windmill Gardens to become a charitable incorporated organisation at the General Meeting on 20 September. The executive committee is now working on this.
---
| | | | | |
| --- | --- | --- | --- | --- |
| | Windmill flour stockists | | Can you help? | |
Our stone ground wholemeal flour, made from local organically sourced wheat, can be bought during Windmill open days.

Other local stockists include:

Brixton Cornercopia, 65 Brixton Village, London SW9 8PS


Brixton Pound cafe, 77 Atlantic Rd, London SW9 8PU


Brixton Wholefoods, 59 Atlantic Road, London, SW9 8PU


Dugard & Daughters, Arch 286, Milkwood Road, London SE24 0EZ





All the tours of Brixton Windmill and other activities are run by our team of fantastic volunteers - why not join us?




Whether it's milling, guiding, baking, gardening, event organising, selling merchandise, setting up gazebos or making tea, there's always a wide range of tasks available, if you can spare a couple of hours a month.




And if you want to get more involved, you can join one of our sub-groups covering communications, events, education, milling, the park, or fundraising - it would be great to have you on board!




Email info@brixtonwindmill.org.uk for more information.





24 Prague Place | London SW2 5ED
Phone: 07587 170029
info@brixtonwindmill.org.uk