THIS WEEK AT TIBET HOUSE US

PEMA RINZIN: FUNDAMENTALS OF TIBETAN ART
Wednesday, September 1 from 6-9 PM

"Fundamentals of Tibetan Art", a nine week course, will introduce students to Tibetan art and foster an understanding and appreciation of the Tibetan artistic tradition through a series of hands on drawing assignments. The class will also learn about the history of Tibetan painting as well as the traditional techniques and natural materials used to create the masterworks of Tibetan thangka through lectures and discussion. (Intended for all levels).
---
MURDER IN THE HIGH HIMALAYA
Friday, September 10 from 7-9 PM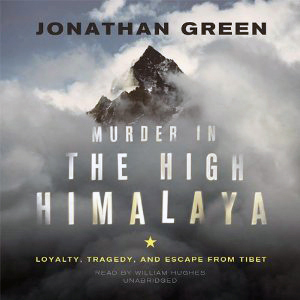 Jonathan Green reads from Murder in the High Himalaya, the unforgettable account of the brutal killing of Kelsang Namtso—a seventeen-year-old Tibetan nun fleeing with the group to Dharamsala to escape religious persecution. Kelsang's death is a painful example of Tibet's oppression by China, but this time a human rights atrocity was witnessed and documented by dozens of Western climbers. Their moral dilemma was plain—would they tell the world what they had seen, risking their chance to climb in China again, or would they pass on by? At the center of the story is an American climber, struck with a crisis of conscience, who gambled with his career to speak out and a young, Tibetan girl who has sacrificed her right to return to Tibet by bearing witness to the murder of her best friend to the Western media. Both risked their futures to expose the abuses of China in Tibet and paid the price.
---


Sept. 16, 2010 - Oct. 20, 2010
The Buddha Image: Out of Uddiyana
---
Introduction to Meditation with Joseph Loizzo*
Fundamentals of Tibetan Art with Pema Rinzin*
Murder In The High Himalaya, Jonathan Green
Mondays, Sept. 13, 20 & 27
Buddhism and Yoga: Three Trainings for Transformation Dr. Miles Neale

*
---
Working With Your Enemies with Sharon Salzberg & Robert Thurman*
The Joy of the Yogini: Women's Retreat
Art of Dying: Living, Dying & Being In-Between with Robert Thurman,

Marianne Williamson

& Friends*
Iyengar Yoga Retreat
Carolyn Christie & Marcela Clavijo
*
---
*Current Tibet House US members receive
10% tuition discount on
above marked programs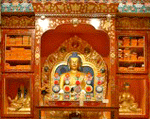 Help Make a Difference