THIS WEEK AT TIBET HOUSE US

The Buddha Image: Out Of Uddiyana
Opening reception: Thursday, September 16 from 6 - 8 PM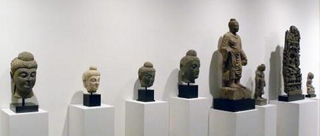 The "Out of Uddiyana" exhibition features a wide range of very early Buddha imagery and related artworks, including Gandharan sculptural masterpieces; early coins and seals with Buddha imagery; extremely rare bronze Buddhas and Bodhisattvas from Gandhara and Swat; significant stupas of differing sizes, styles, and materials; precious reliquaries in crystal, silver, gold, bronze and stone; 'pilgrimage' items in terra-cotta, bone and other materials; and important Gandhara-inspired Buddhas recovered from early Chinese cultures. This is a treasury of early Buddhist art, carefully and knowledgeably assembled over the past forty and more years.

---
Buddhism And Yoga: Three Trainings For Transformation
with Dr. Miles Neale
Monday, September 13 from 7 - 9 PM
Class I: Recognizing Our Predicament: Suffering & How Karma Works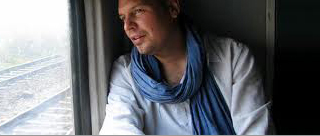 Through guided meditation, lecture and discussion, this series will explore the Buddhist trainings of Ethics, Meditation and Wisdom as they correspond to the Yogic paths of Action, Devotion and Knowledge.

---
Pema Rinzin: Fundamentals Of Tibetan Art
Wednesday, September 15 at 6 PM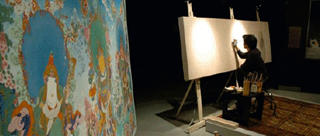 "Fundamentals of Tibetan Art", a nine week course, will introduce students to Tibetan art and foster an understanding and appreciation of the Tibetan artistic tradition through a series of hands on drawing assignments. The class will also learn about the history of Tibetan painting as well as the traditional techniques and natural materials used to create the masterworks of Tibetan thangka through lectures and discussion.
---

September 16 - November 16
The Buddha Image:
Out of Uddiyana
---
Murder In The High Himalaya, Jonathan Green
Mondays, Sept. 13, 20 & 27
Buddhism and Yoga: Three Trainings for Transformation Dr. Miles Neale*
Introduction to Meditation with Joseph Loizzo
Fundamentals of Tibetan Art with Pema Rinzin*
---

Tibet House US / NYOC
co-sponsored programs
Module I
The New Emerging Medicine
Oct. 13, 20, 27 & Nov. 3*
Module II
Basic Buddhism as the Arts and Sciences of Happiness
Nov. 4, 10 & 17*
---
Working With Your Enemies with Sharon Salzberg & Robert Thurman*
The Joy of the Yogini: Women's Retreat
Art of Dying: Living, Dying & Being In-Between with Robert Thurman,

Marianne Williamson

& Friends*
Iyengar Yoga Retreat
Carolyn Christie & Marcela Clavijo*
---
*Current Tibet House US members receive
10% tuition discount on
above marked programs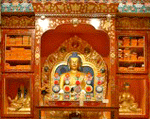 Help Make a Difference