In This Issue:
Announcing the 2018–19 Opportunity Culture Fellows
We're pleased to announce the fourth annual cohort of Opportunity Culture Fellows! Opportunity Culture Fellows are multi-classroom leaders, principals, and others in Opportunity Culture roles who have achieved strong results and been leaders in their schools and districts. They provide support to their cohort, take one another's ideas back to their schools, write or get interviewed for a column about their experiences, and speak locally and nationally about their Opportunity Culture roles. Their feedback and leadership help improve the Opportunity Culture initiative and materials.

Welcome to:
Lara B. Harris,

K–2 Multi-Classroom Leader, Druid Hills Academy, Project L.I.F.T. zone, Charlotte-Mecklenburg Schools, NC.
Amber Hines,

3–5 English Language Arts and Science Multi-Classroom Leader, Zeb Vance Elementary, Vance County Schools, NC.
Faith Jones,

6th-Grade English Language Arts Multi-Classroom Leader, North Little Rock Middle, North Little Rock School District, Ark.
Mollie Lyman,

6–8 English Language Arts Multi-Classroom Leader II, Whitewater Middle, Charlotte-Mecklenburg Schools, NC.
Okema Owens Simpson,

6th-Grade English Language Arts Multi-Classroom Leader, Ranson IB Middle, Project L.I.F.T. zone, Charlotte-Mecklenburg Schools, NC.
Juan Pablo SuarezOrtiz,

K–5 Multi-Classroom Leader, Spring Branch Elementary, Spring Branch Independent School District, TX.
Jacqueline Smith,

3rd–5th Math and Science Multi-Classroom Leader II, Nations Ford Elementary, Charlotte-Mecklenburg Schools, NC.
Brandon A. Warren,

Grades 3, 7, 8 Multi-Classroom Leader III, William Penn Elementary, Indianapolis Public Schools, IN.
Jeremy Baugh,

Principal, Lew Wallace Elementary, Indianapolis Public Schools, IN.
Donnell Cannon,

Principal, North Edgecombe High, Edgecombe County Public Schools, NC.
Kelly Gwaltney,

Principal, Garinger High, Charlotte-Mecklenburg Schools, NC.
Janet Moss,

Principal, Coulwood STEM Academy, Charlotte-Mecklenburg Schools, NC.
Sarah Reeves,

Principal, Shamrock-Gardens Elementary, Charlotte-Mecklenburg Schools, NC.
Philip A. Steffes,

Principal, Albemarle Road Elementary, Charlotte-Mecklenburg Schools, NC.
Chris Winstead,

Principal, Pine Shadows Elementary, Spring Branch Independent School District, TX.
We'll have a new application process for future cohorts: Watch for more details on how to apply in 2019.
Even when Opportunity Culture was just a glimmer in Public Impact's eyes at the turn of this decade, we knew we would ultimately want external evaluations conducted to prove—or not—the power of Opportunity Culture models on student outcomes. We committed to our early funders that we would seek third-party research as soon as the

Opportunity Culture

data set was big enough to draw meaningful conclusions.
In early 2018, researchers Benjamin Backes of American Institutes for Research and Michael Hansen of Brookings Institution and Brown University released a report for CALDER (National Center for Analysis of Longitudinal Data in Education Research), Reaching Further and Learning More? Evaluating Public Impact's Opportunity Culture Initiative.
Backes and Hansen studied student data from three of the earliest-implementing Opportunity Culture districts—Charlotte-Mecklenburg Schools and Cabarrus County Schools in North Carolina, and Syracuse City Schools in New York—where schools had used Opportunity Culture models for two or three years.
Their results showed that Multi-Classroom Leadership showed strong learning gains for students.

Teachers who were on average at the 50

th

percentile in student learning gains, who then joined teams led by

multi-classroom leaders, or

MCLs (who had prior high growth as teachers), produced

learning gains equivalent to those of teachers from the 75

th

to 85

th

percentile

in math

, and, in six of the seven statistical models, from

66

th

to 72

nd

percentile in reading

. Growth began to improve as soon as schools began to implement. The research found that

Opportunity Culture

teachers working without an MCL did not achieve the same higher levels of student growth, on average, as teachers on MCL teams.
How does this affect you? Multi-Classroom Leadership is the key—for the best results across whole districts, all Opportunity Culture roles should be part of a small MCL team. That's great news for teachers—even excellent teachers who were previously extending reach on their own can, on average, benefit their students by joining (or leading!) an MCL team. All students deserve the support they and their teachers get on these teams! Learn more in our descriptions of Multi-Classroom Leadership, which we recently revised and refined based on this research.
In the Spotlight:
North Carolina Opportunity Culture Results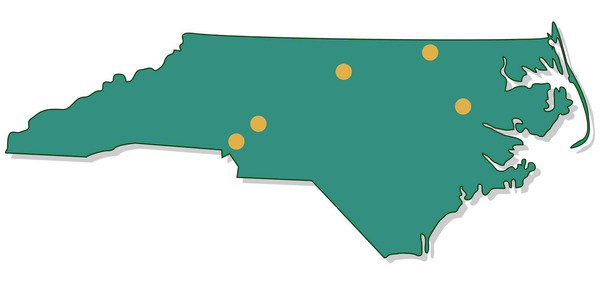 2017–18 was a great year for students in Opportunity Culture classrooms in North Carolina, one of
Opportunity Culture's largest implementation states so far. While only 27 percent of non-Opportunity Culture schools in the state exceeded student learning growth targets, nearly double that—53 percent—of Opportunity Culture schools exceeded growth.

Opportunity Culture schools in North Carolina were also far less likely to fall short of growth targets—15 percent of schools versus 27 percent of non-Opportunity Culture schools.

Happy accident? Nope. These results are a testament to the importance of having the right instructional leadership roles—and the hard work of multi-classroom leaders, team teachers, principals, reach associates, and other colleagues who provide support.

Below are just a few of the videos and columns we have at OpportunityCulture.org from N.C. educators. We will keep featuring some of the educators making this happen—in North Carolina and elsewhere—in these newsletters.



Columns

(see all teacher columns here)

An Opportunity for Change, by Multi-Classroom Leader Kristin Cubbage

Blending the Best: Better Learning for More Kids, by Blended-Learning Teacher Scott Nolt

Getting the Recipe Right for Teacher Leadership, by Multi-Classroom Leader Cyndal Brenneman

When Students Own Their Academic Results, They Transform Their Schools, by Multi-Classroom Leader Erin Williams

Finding Inspiration Again Through Teacher Leadership, by Multi-Classroom Leader Candace Butler



Videos: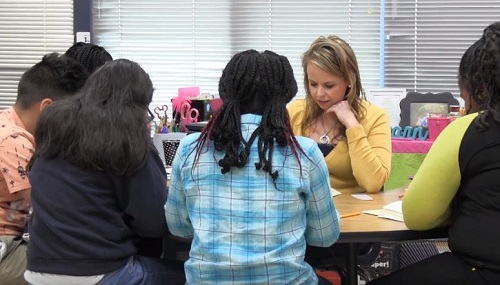 See the Instructional Leadership and Excellence webpages, which have many short video clips of Opportunity Culture educators from North Carolina and beyond. For example, on the elements of great leadership and instruction, see a just-posted clip of Multi-Classroom Leader Amber Hines, a new Opportunity Culture Fellow from Vance County. And check out case studies such as Days in the Life profiling Charlotte's Multi-Classroom Leader Okema Owen-Simpson.
Did You Know?
As Opportunity Culture has taken hold in districts across the country, we at Public Impact have learned a great deal about what a strong career path for educators could and should look like. The Opportunity Culture career path we recommend now goes from teacher residents all the way to executive multi-school leaders—learn more
here
.
Ready to help you at crucial points throughout the school year, OpportunityCulture.org has free tools for teachers and multi-classroom leaders, principals, and system leaders. More are on the way for multi-school leaders and fully paid teacher and principal residents!

As winter approaches, the focus shifts from settling into the school year to celebrating early successes, addressing trouble spots, and continuing to follow plans that are working well. Ongoing strong communications and leadership reinforce each school's Opportunity Culture vision. These tools, based on experiences and feedback of top Opportunity Culture educators, help you keep track of what actions you need to take now for your students and teaching teams.

Winter planning tools for principals:
Winter planning tools for multi-classroom leaders:
See links to all tools for principals, MCLs and teachers, and multi-school leader designers. Give us your feedback, and tell us what else you need!

We've continued to add short video clips from great teachers, MCLs, and principals on their key elements of Instructional Leadership and Excellence—and more study guides and other resources are coming throughout the winter and spring. All are aligned to provide you with a complete, free package of support. Check them out! Here are links to just a few of the new ones:
Catch up on gaps in your training—or do the whole series—all free to work through alone, or with your team, at your convenience:
Contact Public Impact for low-cost assistance with summer and through-the-year training using these resources and more.
As we help new districts through their early Opportunity Culture years, we make site visits and conduct staff surveys to assess progress and satisfaction. We couple those results with feedback from Opportunity Culture Fellows and other Opportunity Culture educators (we love to hear from you—send us your thoughts any time!) to keep refining our free materials and guidance to schools and districts.
New from Public Impact:
Communication Action Planner for Districts and Schools—to help districts and schools communicate their Opportunity Culture plans and recommunicate each year

Introduction to an Opportunity Culture
—
slide deck with speaker notes

Multi-Classroom Leadership
—revised models for Multi-Classroom Leadership on its own or combined with Team Reach
—schedule examples for Multi-Classroom Leader teams

Multi-School Leadership—model and slide deck

Updated Teacher and Staff Selection Toolkit includes a new Selection Action Planner for Districts, Opportunity Culture job descriptions, and other tools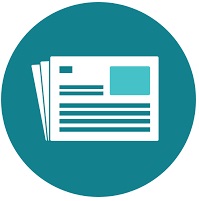 Here are just a few of the stories around the country about Opportunity Culture in the past few months:

Improving student teaching methods can benefit educators and school districts—Education Dive

What principals can do to keep good teachers in their schools—Education Week

What Schools Can Learn from Google (Spoiler: It's Not What You'd Expect)—eSchoolNews

Teachers at Work—Report from 100Kin10; see spotlight on Opportunity Culture on page 76
And check out columns written by Opportunity Culture educators, many with accompanying videos, here.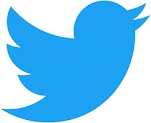 If you share about your own work on social media, use #OpportunityCulture, @OppCulture, or @PublicImpact, and we'll retweet/share your comments!
Among the many news stories about education, we like to highlight a few that catch our eye for Opportunity Culture educators:


Working in a group might be the best way to help kids meet individual goals, study says
—This article reminded us of Opportunity Culture Blended-Learning Teacher Lori Treiber's explanation of the time she puts in to make group work meaningful, hold all students in the group accountable, and help students learn from early mistakes. See that video here.
Five things to know about today's teaching force
—Opportunity Culture and Multi-Classroom Leadership address many of the issues raised here!
New Teachers Are Often Assigned to High-Poverty Schools. Why Not Train Them There?
Watch for new publications coming from Public Impact on teacher and principal residencies—paid, yearlong residencies can be a powerful feature of an Opportunity Culture! See our earlier brief on the topic here.
How do you improve schools? Start by coaching principals, says new study
—The power of collaborative teams that extend great educators' reach shouldn't be limited to teachers—Multi-School Leadership can also make a difference for principals and their schools!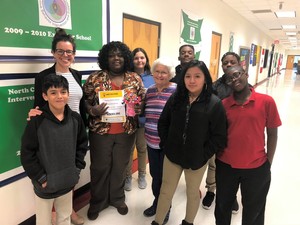 Don't be shy—

tell us

when you or your fellow educators get awards for Opportunity Culture teaching or leadership!



Congratulations to Multi-Classroom Leader Casandra Cherry of Phillips Middle School in Edgecombe County Public Schools in North Carolina, for receiving a Bright Ideas grant for her classroom project, "The Power of Yet – Building Math & Science Esteem."
Public Impact's mission is to improve education dramatically for all students, especially low-income students, students of color, and other students whose needs historically have not been well met. We are a team of professionals from many backgrounds, including former teachers. We are researchers, thought leaders, tool-builders, and on-the-ground consultants who work with leading education reformers. For more on Public Impact, please visit www.publicimpact.com.

This newsletter was made possible in part by supporters of the Opportunity Culture initiative. Specific support for publications is listed in each and on the Opportunity Culture
website. The statements made and views expressed are solely the responsibility of Public Impact.