In This Issue:
Did You Know?
The first Opportunity Culture districts began using these
pioneering teaching and teacher leadership roles in the 2013–14 school year.
Student learning results were strong overall from the very start!
What's Different About Multi-Classroom Leadership
Multi-Classroom Leadership is different from all other teacher-leader roles! Here's how:
Feasible Roles in Small Teams. Unlike most coaches or facilitators, multi-classroom leaders (MCLs) lead small teams—a median of five teachers, although advanced MCLs may lead teams of six to eight. Small teams make schedule changes feasible, so MCLs and their teammates can have protected, in-school time for the on-the-job guidance, co-planning, help with data analysis, and feedback that are hallmarks of instructional support in an Opportunity Culture. MCLs also continue to teach in some way, keeping their leadership fresh and credible.
Higher pay, sustainably funded. MCLs earn a pay supplement that does not depend on temporary grants. MCLs earn an extra 20 percent of base pay, on average.
Accountability. Unlike many coaches/facilitators, MCLs are accountable for the results of all the students assigned to them and their team.
Empowerment. MCLs are empowered to lead their teams and to co-lead with other MCLs across the school. Some MCLs help select their teammates, and all help their team members advance in their own careers.
Learning Results. And (drumroll please)...Multi-Classroom Leadership makes a big difference in student learning! Research shows that students in classrooms of team teachers led by "multi-classroom leaders" showed sizeable academic gains. The team teachers were, on average, at the 50th percentile in the student learning gains they produced before joining a team led by a multi-classroom leader. After joining the teams, they produced learning gains equivalent to those of teachers in the top quartile in math and nearly that in reading. These results show that students can consistently experience top-quartile teaching in math, and teaching nearly that good in reading, if schools place excellent teachers in charge of small teams of typical teachers.
Did You Know? Opportunity Culture
districts
span the country,
from New York to Texas, Georgia to Indiana—and more keep joining this initiative!

Why are you glad to be in an Opportunity Culture school? Tell us—and educators across the U.S.! Use #OpportunityCulture, @OppCulture, or @PublicImpact
on social media, and we'll retweet/share your comments!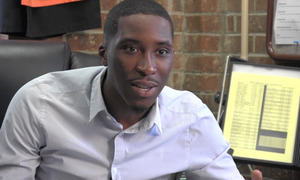 At North Edgecombe High School in Tarboro, North Carolina, Principal Donnell Cannon can hardly sit still when talking about Opportunity Culture at his school. One of the leading-edge schools in Edgecombe County to implement Opportunity Culture in 2017–18, North Edgecombe is a high-poverty, rural school with big plans for its students.

In a June interview with Public Impact's Sharon Kebschull Barrett, Cannon focused on a few of his school's key elements for seeing success with those plans:
creating a culture of love and support for students—many of whom have suffered trauma—and teachers;

raising students' sights and engaging them in their passions; and

investing time to hire multi-classroom leaders able to provide that support and the rigorous education all students deserve.
Cannon repeatedly emphasized bringing support and joy to his students, and helping them find their passion.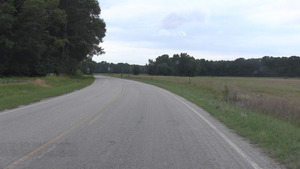 Along with poverty and the related issues it brings, students in Edgecombe County were deeply affected by the severe flooding of the Tar River following Hurricane Matthew in 2016.

"We know that one thing that could somehow mitigate trauma was to ensure that all of my kids had secure attachments, so we wanted to ensure that we had time in our school day where kids could connect with adults in this building in a meaningful way," Cannon said.

The school has emphasized parent involvement and support for struggling families, such as hosting a grant-funded food pantry.

"One of the things that matters to us is that if kids are going to be the architects of their own lives, and they're going to write their futures, and they're going to be able to find the things that they're really passionate about and build that passion and use that passion to create something different, then we are the ones that are responsible for joining hands with them and moving those oppressive strongholds out of their way, so they can realize their life purpose, and realize and do the things that really matter to them, and help create a space where the kids can dream big about possibilities," Cannon said.

"And that's the hard part—many babies in our communities don't really have the space to dream because they're in survival mode and because day to day is so hard, and that's the importance of bringing in remarkable educators."

Cannon relies heavily on the behavioral event interview (BEI) process for hiring, and he includes students—both formally, in interviews, and informally, such as asking students who accompany interviewees to the interview room for their feedback on how the candidate treated them during the walk.

"The one thing that matters to us most was that we wanted people who believe another world exists, and we'll create that world, and it starts right here," Cannon said. "We engaged in the BEI process, and by doing that it allowed us to ensure that we had remarkable people in front of kids and in front of our teachers every day. It takes an enormous amount of time; however, it ensures that we're getting talented people in this building who believe what we believe, which matters to us.

"We don't want just teachers in our building, we want people who drive in a four-lane highway without dividers, who understand that this work is not just about teaching a lesson for 90 minutes—there's so much more that goes into school transformation and showing up in kids' lives in a really big way. The work that we're doing here is far more broad, and every person in this building understands that."

Citing the research on the value of having even just one black teacher for black students in elementary school, he also works to recruit teachers and community professionals of color.

Cannon also got animated when asked how he takes care of himself and sets the example for his teachers in caring for students who lead such challenging lives.

"I no longer see self-care as separate from my vision for the work—those things are inextricably connected. Yes, I want to be on fire for children, and I want to be on fire in this building, but I also have to take care of myself too, whether it's working out or reading a good book or experiencing joy in my own life with my family—that matters to me," he said.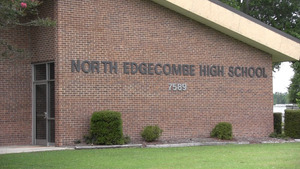 "I had guilt before, where I thought that if I'm not doing really good work or if as a principal I'm not always doing the work, then I wasn't being a good principal, and that's the story that I told. But stepping out of that, it was just a story that I was telling, and exhaustion didn't mean impact, right? So I needed to change that story… and I knew that if I were going to do this work long enough then, again, I had to take care of myself and that was a non-negotiable…because if we're all showing up, we're all happy doing this work, and we have the energy to keep doing it, we could actually see some really outstanding, amazing things for children. That's something my team talks about quite a bit.

"We know that kids experience trauma at an increased rate each day, and we know how hard that is, and we know the biochemical impact that that has on the body and the neurological impact that has on the body and teachers being first responders to that…Someone else's trauma, it's still secondary trauma, and if we're not taking care of that then we carry that with us, and there's no way that we can continue to do the work that we've committed to do if we aren't raising that as a priority."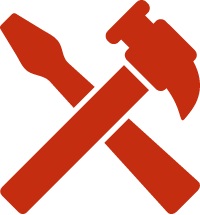 Ready to help you at crucial points throughout the school year, OpportunityCulture.org has tools for teachers and multi-classroom leaders, principals, and system leaders. More are on the way for multi-school leaders and fully paid teacher and principal residents!

Start the year off with strong communications and leadership to set the tone and reinforce each school's Opportunity Culture vision. These free tools, based on experiences and feedback of top Opportunity Culture educators, help you prepare for a smooth year with your students and teaching teams.

Fall planning tools for principals:
Fall planning tools for multi-classroom leaders:
See links to all tools for principals, MCLs and teachers, and multi-school leader designers. Give us your feedback, and tell us what else you need!

Any trouble spots in your teaching or leading? Other Opportunity Culture educators can help! See short video clips from great teachers, MCLs, and principals on their key elements of Instructional Leadership and Excellence, as well as the first three study guides: Plan Ahead and Raise Sights; Connect; Monitor Learning and many more resources. More videos and guides coming!

Catch up on gaps in your training—or do the whole series: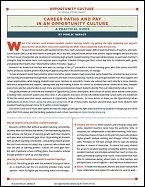 What are the optimal career paths in an Opportunity Culture? Our updated Career Paths and Pay in an Opportunity Culture: A Practical Guide presents examples of career paths that include multi-school leaders, multi-classroom leaders, and other roles for teachers, who can collaborate, improve, and excel on teams led by multi-classroom leaders. Teachers and principals in all these paths reach more students with excellent teaching and earn more for it, within schools' budgets.

And what could districts do to keep great principals focused on instruction and reaching more students with their leadership? Our new model shows how Multi-School Leadership works. Multi-school leaders are excellent principals with a record of high-growth student learning who lead a small group of two to eight related or closely located schools for more pay, funded within the budgets of their schools.

See here for additional tools to aid districts' design and implementation of Multi-School Leadership, including critical design decisions and scheduling for an MSL, and job descriptions for instructional assistant principals and a school operations manager. More tools to come!

The new career paths and MSL publications also include information on paid teacher and principal residencies—keep an eye out for more coming from Public Impact!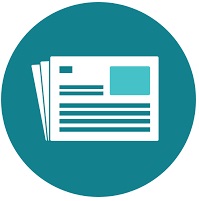 Here are just a few of the stories around the country about Opportunity Culture in the past few months:

Teachers kept quitting this Indianapolis school. Here's how the principal got them to stay

A Missing Key Ingredient for Widespread Personalization: Innovative School Staffing
And check out columns written by Opportunity Culture educators, many with accompanying videos, here.
This spring, Opportunity Culture schools hosted many educators interested in learning about how to do what they do—thank you to Indianapolis Public Schools, Charlotte-Mecklenburg Schools, and Project L.I.F.T. schools in Charlotte for hosting! And thank you to the many multi-classroom leaders, reach teachers, and principals who have shared their expertise as well in Opportunity Culture trainings and design sessions.
Don't be shy—tell us when you or your fellow educators get awards for Opportunity Culture teaching or leadership! We love to spread the word about your successes. You deserve it!
Public Impact's mission is to improve education dramatically for all students, especially low-income students, students of color, and other students whose needs historically have not been well met. We are a team of professionals from many backgrounds, including former teachers. We are researchers, thought leaders, tool-builders, and on-the-ground consultants who work with leading education reformers. For more on Public Impact, please visit www.publicimpact.com.

This newsletter was made possible in part by supporters of the Opportunity Culture initiative. Specific support for publications is listed in each and on the Opportunity Culture
website. The statements made and views expressed are solely the responsibility of Public Impact.