Gear Up for a Great Year with Free Resources, Videos, Planners
Plus: Opportunity Culture News for 2017–18




Opportunities abound for a great new year, and we're here to help! Public Impact founded the Opportunity Culture initiative to give all students access to excellent teaching and provide career opportunities to teachers—for more pay that doesn't rely on temporary grants

.

We've had the pleasure of working with many of you on school redesign and training. Your pioneering efforts have produced four years of hard data, as well as personal stories, about how to increase student growth and schoolwide teacher satisfaction in Opportunity Culture schools. We're excited to continue our partnership with you by offering free tools, designed with you in mind. Enjoy!
Send us your feedback—what else do you need to succeed?
—

The Opportunity Culture Team at Public Impact
Download Now: Fall checklists in the Multi-Classroom Leader and Principal Action Planners!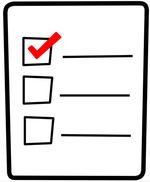 The planners walk you through the critical steps to lead an instructional team in each season of the year. The planners remind you when to communicate, and when to take action as an instructional leader, with links to other helpful tools for each step.

The Opportunity Culture website has a host of tools for MCLs and Principals.

Educators in any school committed to excellence will find these tools helpful. Check them all out! The full, yearlong planners are here for MCLs and principals.
Practical, detailed steps
New, short video clips of excellent teachers and multi-classroom leaders who have achieved high-growth learning with their students—

while reaching more students

—s

haring what works for them. More videos coming this fall, too!

Discussion questions for professional development
Training to launch a new role or improve
Other developmental resources including books, videos, articles, and tools
Updated step-by-step action planners for teacher-leaders and principals
Can you name the five principles—and do you know why they matter?

*

Check out the Opportunity Culture Principles web page and two-page guide, which explain how the five principles help schools ensure that their roles extending the reach of excellent teachers (and principals) to more students, and to their colleagues, are sustainable and effective.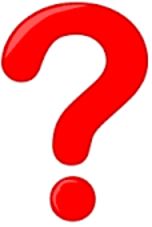 When schools and districts stay faithful to all five Opportunity Culture Principles, strong student learning and teacher satisfaction result.

How does your school match up?

To see early results from pioneering Opportunity Culture districts, see the annually updated Opportunity Culture Dashboard.
This suite of checklists guides districts and schools in what school designs to choose and how to implement them well.
These checklists are based on four years of data from the very best Opportunity Culture schools nationally—where high growth for students is the norm.
School-Level Tools
School Design Map: This map helps schools choose advanced teaching roles and implement them in the right grades and subjects to achieve student and teacher success like high-growth Opportunity Culture schools. The map guides model choices and decisions about the speed of implementation, considering the school's students, teaching staff, recruiting power, and funding.
School Plan Review: This checklist reviews each school's plan for fidelity to the five Opportunity Culture Principles and other factors important to student learning and teacher satisfaction.
School Implementation Review: This checklist, a companion to the School Plan Review, provides a check-up on plan implementation, including more factors important to student learning and teacher satisfaction. A strong implementation helps teachers and staff achieve high growth and other positive outcomes with more students.
District-Level Tool
District Implementation Review: This rubric assesses the fidelity and strength of a district's policies and actions important to teacher effectiveness and student learning in schools with advanced teaching roles.

Learn how you can get better results here.
How do your school and district compare with others nationally? Check out our dashboard.
Opportunity Culture Free Resources—
Tools, Trainings, Teacher Columns, Case Studies, Videos, & More!

Schools and districts continue to join the Opportunity Culture initiative. Here's where we are right now:

In North Carolina:
Charlotte-Mecklenburg Schools and Project L.I.F.T.

Cabarrus County Schools

Edgecombe County Schools

Vance County Schools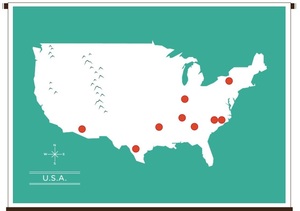 In Arizona:
Phoenix Elementary School District #1

Wilson Elementary School District

Nadaburg Unified School District

Incito Schools
In Texas:
Big Spring Independent School District

Harlandale Independent School District

South San Antonio School District

Mineral Wells Independent School District

Spring Branch Independent School District
Elsewhere:
Syracuse City School District, N.Y.

Metro Nashville Public Schools, Tenn.

Indianapolis Public Schools, Ind.

Fulton County Schools, Ga.

North Little Rock Schools, Ark. (piloting Opportunity Culture to kick off statewide initiative)
For details on the progress of Opportunity Culture across the nation, such as teacher pay levels, numbers of students affected, and more, see the Opportunity Culture Dashboard.
*Quiz answers: 1. Reach more students with excellent teachers and their teams; 2. Pay teachers more for extending their reach; 3. Fund pay within regular budgets; 4. Provide protected in-school time and clarity about how to use it for planning, collaboration, and development; 5. Match authority and accountability to each person's responsibilities.
Public Impact's mission is to dramatically improve learning outcomes for all children in the U.S., with a special focus on students who are not served well. We are a team of professionals from many backgrounds, including former teachers. We are researchers, thought leaders, policy experts, tool-builders, and on-the-ground consultants who work with leading education reformers.
This
newsletter was made possible in part by supporters of the Opportunity Culture initiative. Specific support for publications is listed in each and on the
Opportunity Culture
website. The statements made and views expressed are solely the responsibility of Public Impact.