Dear Colleague,

In a recent sales training workshop I talked with my clients about the 12 most persuasive words in the English language. One of the participants asked me to share those 12 words in a short article.

Going back to 1963, experts have identified these 12 words as the most persuasive in the English language. Try using one or two in your next presentation, and watch for changes in how people react to your message.
You: The most popular word in the English language is "I". But a much more powerful word in "You." Personalize your message so that your listeners feel you are talking directly to them. (For example, you might ask: "What does this mean to you?" And then you can respond with a specific and relevant benefit.)

Free: For most people, it's all about the money – and people want to save money! People want things that are free of charge, but they also want freedom of choice. The word "free" offers the hope of liberation and expansion.

Save: People love to save money and time. Make the most of this word!

New: Freshness, innovation, change . . .everyone wants the latest, greatest thing.

Results: People always want results – as long as they're positive! Tell prospects what they will get, and how they will benefit.

Health: Your listeners gravitate toward self-preservation. See if you can make the goal of good health connect with your topic.

Easy: Your audience wants more ease in their busy lives. What can you offer? Remember that if you make it easy for your customers, they will buy – and they'll buy more!

Safety: People are motivated twice as much by the fear of loss as by the hope of gain. The word "safety" evokes comfort, and eases people's fears.

Discovery: This word conjures the excitement and enthusiasm of childhood! Most people want to be the first to discover the latest, greatest thing. If you can convince them that they can "discover it" then they are more likely to buy it!

Proven: The opposite of 'new,' this word ensures us that we are not taking risks. Be sure to back this one with data.

Guarantee: Remove the feeling of risk. Make people feel safe.

Love: Some sources say that this is the number one most persuasive word . . . but don't overuse it. It becomes more powerful when you know what your audience loves the most (Security? Price? Safety? Convenience? Family?).
SALES TIP: What do these 12 words have in common? They all involve emotion. Be fearless in using them – because emotion is the key to persuasiveness. Remember: that people make buying decisions with their emotions and then justify those decisions with reason.

There's no magic to using these new words. And there's no guarantee that this free and easy advice will increase sales – at least, not right away. But it certainly won't hurt. And that I guarantee!
Kerry Weiner Elkind

The Elkind Group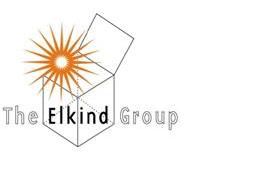 Awareness. Action. Results

---