Services Spotlight:
Academic Technology Specialists Program
By Gabrielle Karampelas (comment to author)

Dr. Krish Seetah, an assistant professor in the Department of Anthropology, sought to make his ANTHRO 119 course, Zooarchaeology: An Introduction to Faunal Remains, more engaging for students. Inspired by his personal use of technology, Prof. Seetah consulted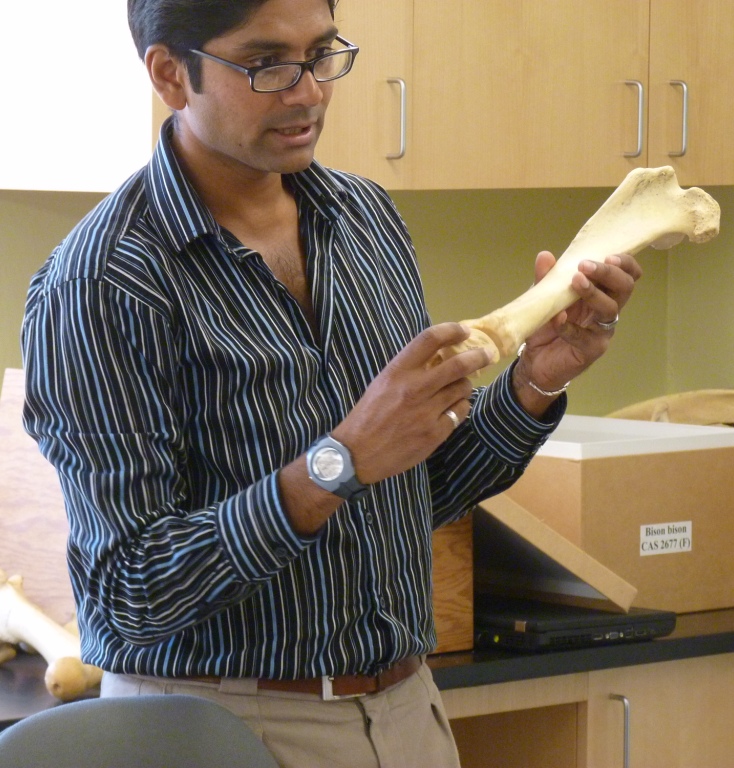 with Claudia Engel, the Anthropology Department's Academic Technology Specialist provided by Stanford Libraries Academic Computing Services on the versatility of tablet technology for academic instruction. Prof. Seetah became interested in leveraging iPad technology to facilitate the teaching of identification methodologies for animal bones found at archeological sites.

In collaboration with Engel, Prof. Seetah submitted a proposal to the Libraries' Academic Computing Services division for the lending of the devices available through the "iPads for Learning" initiative. Along with the devices and equipment comes technical support from Academic Technology Specialists who collaborate with faculty and staff in departments or programs on innovative uses of information technology for education and research. The Libraries places Academic Technology Specialists within schools, programs or departments based on their respective disciplines and backgrounds. Engel also worked with Prof. Seetah to navigate the device's functionality pertinent to his course, provided technical and pedagogical advice for the implementation of the iPads in the classroom setting, and evaluated the project's effectiveness with students.

For the duration of the course each student was provided a library iPad to look up specimen examples, download reference information, capture their own imagery, make digital annotations, and generate sketches of distinctive features. Students also created an "electronic lab book" for reference and study. "This is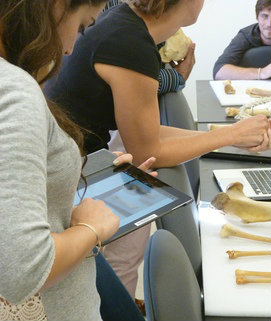 an opportunity that goes far beyond what can be done with traditional text and reference books typically used in teaching," commented Prof. Seetah in his proposal. "The iPad puts a vast amount of resources at the student's fingertips, which they can take along into the field as well as the laboratory," Prof. Seetah concluded.

The iPads and the selected apps enabled students to photograph a bone and annotate distinct features directly on the image, which provided them a greater opportunity to engage more deeply with the materials and with each other in collaborative discussion.

Prof. Seetah extended his use of tablet technology outside of class and took the device to a dig in Mauritius, a small island nation in the Indian Ocean and off the southeast coast of Africa. "The intent of our program is to introduce technology in the classroom that mirrors professional practice," noted Engel. "Prof. Seetah continues to be an enthusiastic partner in making the student's experience meaningful and relevant to fieldwork. The opportunity afforded by this kind of access to innovative classroom technology is invaluable and we are planning to expand further on this experience." Prof. Seetah piloted the Libraries' "iPads for Learning" initiative with his class in the spring and renewed use of the devices this quarter.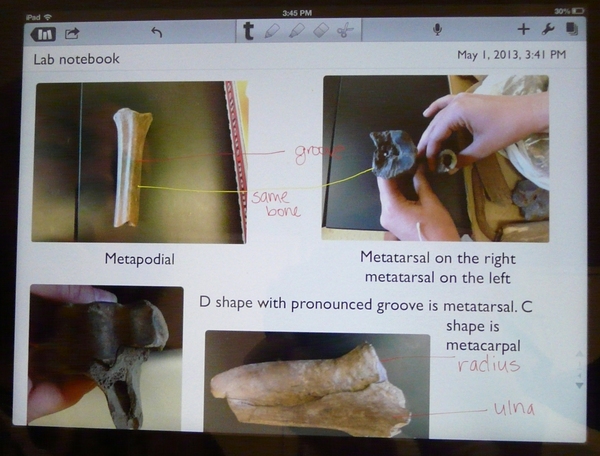 Stanford Libraries offers a variety of support services to faculty and students. The Libraries' Academic Technology Specialist Program's goal is to advance technology in scholarship and teaching by being innovative and creative in making technology accessible, understandable, and appealing to an academic audience and by providing leadership and resourcefulness in identifying and integrating technological solutions to pedagogical and research needs. iPads for Learning is just one of the many programs offered to faculty by Stanford Libraries' Academic Computing Services; please contact Paul Zenke, Academic Technology Lab Manager, at 650-497-2878 or zenke@stanford.edu for more information.