Gaihozu: A Symposium on Japanese Imperial Maps as Sources for East Asian History
by Jane Ingalls (comment to author)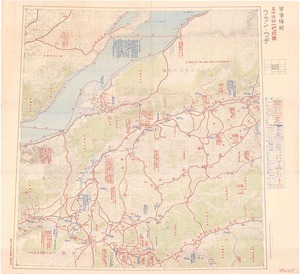 The Gaihozu Digital Archive is a worldwide effort, based at Tohoku University, to preserve a uniquely important – both historically and scientifically – set of maps: "Between Meiji era and the end of World War II, map production in Japan was conducted by the Land Survey Department of the General Staff Headquarters, the former Japanese army. Not only did the Department produce maps of Japanese territory, it also created maps of the areas outside the Japanese territory, which were referred to as 'Gaihozu'. Presently, Gaihozu include the maps of the former Japanese territories, and are predominantly in scales ranging from 1:25,000 to 1:500,000. Their geographical coverage stretches to Alaska northward, covering areas of U.S. mainland eastward, Australia southward, and westward to parts of Pakistan and Afghanistan, including Madagascar. The methods of the map production varied from surveys by the Japanese survey squads, reproducing maps produced abroad and secret surveys by sealed order."

"Japanese Imperial Maps as Sources for East Asian History: a symposium on the history and future of the Gaihozu" took place from October 7- 9 in the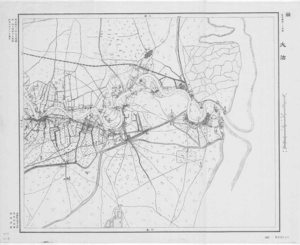 History Department, the Humanities Center, and at Branner Earth Sciences Library. Organized by Professor Karen Wigen of the History Department and Center for East Asian Studies, the program, which was open to the public, brought together researchers from Japan, Taiwan, and North America. The conference explored the utility of colonial maps as tools for historical research. The scholars who participated are engaged in reconstructing past cartographic landscapes – whether urban or rural – to analyze colonial development priorities and practices. Although scattered and partially destroyed at the end of WWII, Gaihozu remain a vibrant resource for the study of colonialism.
The symposium included a keynote address by Professor Shigeru Kobayashi of Osaka University, the leading Japanese expert on Gaihozu, plus seven presentations by other scholars. Questions and answers followed the talks, and the symposium ended with a roundtable discussion of future plans. Symposium sponsors included the Japan Society for the Promotion of Science and Stanford's Freeman-Spogli Institute for International Studies, among others.
While at Stanford for the symposium, several dozen scholars viewed Branner Library's large and previously uncataloged collection of Gaihozu. Also referred to variously in the past as imperial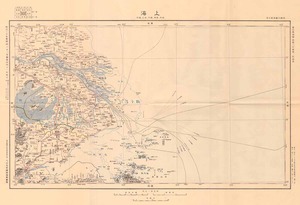 maps, colonial surveys, or captured military maps, about 12,000 sheets arrived at the Hoover Institution East Asian Library after 1946. Branner Library acquired them in 2004, following the integration of the Hoover Institution's book collections, including the East Asia Library, into SULAIR. Most of the materials in Branner are detailed topographical maps made in the 1930s-40s of North China, Eastern Russia including Siberia, Manchuria and Mongolia, as well as Korea, Taiwan and Japan. There are also some of the Philippines, other Pacific Islands, Thailand, and parts of Indonesia. One of the beneficial outcomes of the symposium is that a team of experts from Academia Sinica in Taiwan stayed on throughout October to help sort and begin cataloging the maps, which will afterwards be digitally scanned.