Stanford Oral History Comes Alive
By Daniel Hartwig (comment to author)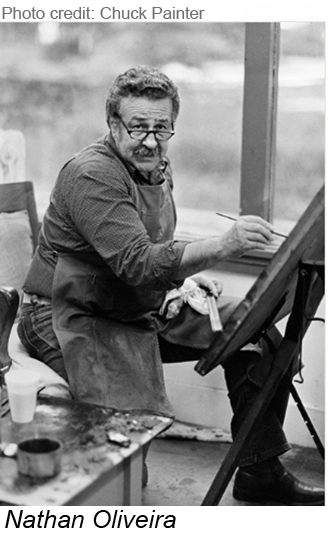 "Most of my friends are not necessarily artists; they're scientists and medical people. Dr. William Dement in Sleep Research and his family are very close to us, like family. Burton Richter, the Nobel Prize-winning physicist, is also a very good friend of mine, and another Nobel Prize winner, Dr. Paul Berg, and his wife were also very close to my family. Dr. Irv Weissman, who is one of the major figures in stem cell research, is quite close to me and very sympathetic to me as an artist. He owns a good number of my works. All of them have influenced me by their creativity as individuals, their sincerity about who they are, and their dedication to what they are engaging in."
-Nathan Oliveira, 2009, Stanford Historical Society Oral History Program Interviews

Accessible only at Special Collections for decades, hundreds of oral history interviews are now available online as a result of the work of the University Archives and Stanford Media Preservation Lab.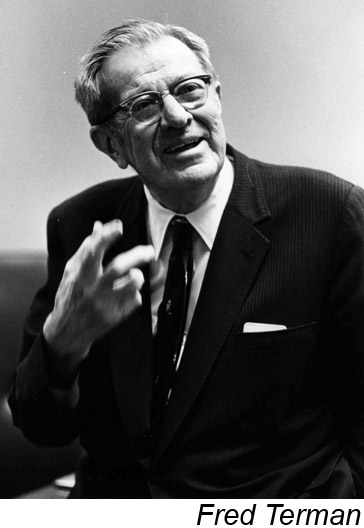 The capturing of Stanford oral histories began in earnest in 1978 with the Stanford Oral History Project (now known as Stanford Oral History Program, SOHP), a joint effort of the Stanford University Archives and the Stanford Historical Society to collect, preserve, and make available to researchers the historical record of the Stanford University community. These interview recordings and transcripts supplement the already strong collection of written and photographic materials in the University Archives, and provide a unique resource containing experiences and viewpoints not often found in traditional documents. As of today, the audio recordings and transcripts for eight of the thirteen oral history collections held in the University Archives are now available online (with the others in the works).
Among the over four hundred interviews are conversations with key Stanford administrators, faculty, staff and alumni dating back to the 1970s. Interviewees include:
Richard Lyman, Al Hastorf, Wally Sterling, Fred Terman, Arthur Schawlow, Theodor Hänsch, Ed Ginzton,
William Hewlett, Martin Packard, Nathan Oliveira, Leo Holub, and Bob Murphy. Interviewees typically discuss their background, training, areas of research, teaching load
and pedagogical approach, and administrative
responsibilities, focusing primarily on their time at Stanford and their experiences here, including how Stanford shaped and guided them.
The oral history approach provides details and viewpoints that are not readily discernible in traditional records. Further, those who are able to give voice to the past through oral history are often those whose stories would otherwise be lost. Some oral historians refer to this as the "democratization of history." Oral history is a powerful way to balance the written account of history with multiple perspectives. Further, as Mr. Oliveira's excerpt demonstrates, oral history can highlight Stanford's history in sophisticated and subtle ways. Stanford's various oral history collections illuminate the rich and creative environment that Stanford faculty both worked in and gave rise to, as well as other attributes of the university that make it great.