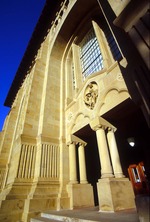 From the University Librarian
Mike Keller reports on the state of the campus as well as the Libraries during summer break. From scholars working on research projects in Special Collections, to faculty taking a most deserved break, to a variety of student-based camps descending on the community, Stanford continues to be a lively, productive and inspiring environment.
---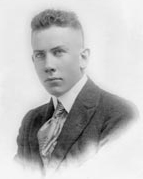 Summer, Steinbeck and Special Collections
Many Stanford faculty and students travel after graduation to faraway libraries for specialized research, vacations, or a little of both. In Special Collections, we welcome and host visiting scholars who have come here for similar purposes. David Jordan writes about John Steinbeck scholar Kevin Hearle, a year-round, dedicated user of Special Collections and other examples of visitors this season.
---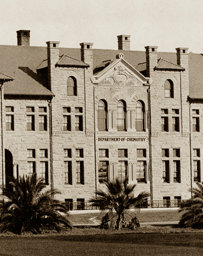 Stanford's Old Chemistry Building to become an undergraduate science center
At their June meeting, the Board of Trustees approved a $66.7 million proposal to restore and transform Stanford's Old Chemistry Building into the Science Teaching and Learning Center, which will be devoted to undergraduate science education. The center will house a new library that will combine the existing biology, chemistry and mathematics libraries.
---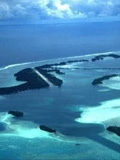 News & Views
Embedded Librarianship ... Future of Scientific Publishing ... Library Concierge Project ... Opera Manuscript Restored ... Distant Reading ... First Generation Students ... Bridging Worlds ... Preserving Virtual Worlds ... Catgut Acoustical Society ... and other news.
---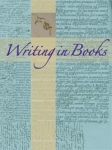 Exhibits & Events
Our current exhibition, co-curated by Stanford Ph.D. candidate in history Hannah Marcus and Curator of Rare Books John Mustain, explores the phenomenon of writing in books from multiple perspectives. Through examples of early print and manuscript hybrids, scholarly annotation, dialogue in the margins, censorship, the use of blank pages and margins for incidental storage, and writers editing their own work post-publication, the exhibit considers the ways in which print and manuscript notation exist symbiotically in books to the benefit of historians and other scholars.