Kick Butt and Take Names with Goodreads Giveaways: Seven Tips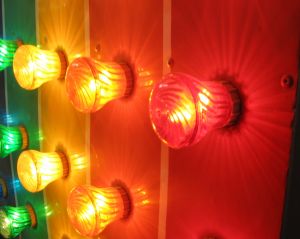 Whether you are publishing independently, working with a small publisher, or one of those rare authors contracted with a rock star publishing house, you will have to participate in promoting your book. Hosting an online contest and giving a copy of your book as a prize is one of the most effective promotions. With Goodreads, arguably the largest online book recommendation site and reading community, you have access to a large pool of contestants (aka readers and potential buyers of your book), and your cost is minimal. That's key when you have, as we all do, a limited marketing budget.
Goodreads is one of the best online marketing resources, for four reasons, the last of which, the giveaway, I focus on in this article.
Continue reading "Goodreads Giveaways."
---
Teach at Indigo!
Indigo
invites experienced writing and publishing professionals to use our venue for one-time or short-series
classes
related to the trade. To learn more, email
classes@indigoediting.com
.
Keep an eye here and on
Indigo's website
for the evolving schedule. Old favorites will be returning and new gems will be discovered!
---
Northwest Independent Writers Association 2014 Symposium
Publications Consultant Vinnie Kinsella and Senior Editor Kristin Thiel are facilitating workshops at NIWA's symposium on independent publishing the first weekend in February. Courtney Pierce, an Indigo client and
the author
of last month's feature newsletter article, is one of the organizers.
NIWA registration
---
February Fiction and Nonfiction Intensives in Alaska
Executive Editor Ali McCart is teaching two three-hour intensives with the Alaska Writers Guild and 49 Writers this month, both at Alaska Pacific University in Anchorage.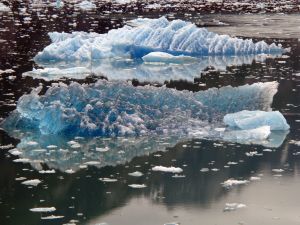 Fantastic First Impressions for Fiction Writers
February 18
---
February Nights on the Town with Indigo
Sled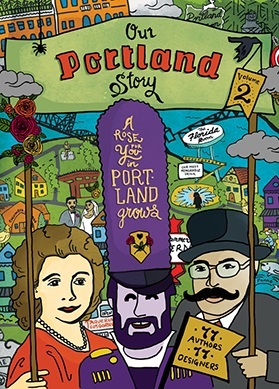 gehammer 36-Hour Writing Contest was featured in
Our Portland Story: Volume 1
, and Senior Editor Kristin Thiel has returned in
Volume 2
with a personal story about her love of spiders. The
launch party
is February 13.
A volunteer editor for
Street Roots
, Publications Consultant V

innie Kinsella spearheaded the creation of
I Am Not a Poet
(and donated some of his publications services), a collection of poems from the fifteen years
Street Roots
has been publishing poetry by people experiencing homelessness and poverty. All proceeds from the sale of the book return to
Street Roots
. Attend the
launch party
February 27.
Collaborative Editor Susan DeFreitas is participating in the
Steelhead Stories Series
at Pike Brewing in Seattle on February 27. The

event happens during AWP 2014, so you know it'll be a party.
---

Kudos
---
Executive Editor
Ali McCart

Thank you for the editing—your work is appreciated. I'm having a great time slashing and burning and converting to first person.
—Tom Snethen,
Widowers

Collaborative Editor
Kristen Hall-Geisler

I appreciate all of the help you have given to me so far. It means a lot to me that you think my book has value. The kudos are helping me in the exhaustive home stretch that seems to go on and on and on.This really is a pay-it-forward sort of book—if the website and book that I have created make just a small difference to others, that would the cherry on top of what already has been the most adventurous, cathartic, challenging, cerebral discovery process I have ever had the pleasure to be on.
—Lisa Angst,
Easy Living with Diet Restrictions

Collaborative Editor
Laura Garwood Meehan
Thank you for being so generous and gracious. I'm delighted you can work on the editorial side of the book and help connect me to Vinnie Kinsella for the production side. Your willingness to be part of the project if it's not finished before I die takes a real burden off me, and I am touched by Indigo's support and so pleased to be working with such good people.
—Ken Arnold,
The Collected Poems of Ken Arnold

We at Indigo are honored by Ken's words. This client, and friend, passed at the end of January, but he leaves a legacy of grace and kindness, honesty, curiosity, and creativity.


Collaborative Editor
Susan DeFreitas
There's no way to adequately express how grateful I am for the help you've given me. I spend my days ruminating about it and experiencing new revelations. I can't tell you how excited I am about my current vision of my next product. And then, I expect you're the right one to bring me back to reality.
Thank you for your heroic effort to comprehend what I'm trying to achieve.
—Mike Weisbach,
At the Emperor's Parade

Susan's own writing is recently published in the
Bear Deluxe
and
VoiceCatcher
.


Client
Margie Kircher
The India Traveler
will launch Saturday, February 1, at the New Renaissance Bookstore Event Center (1338 NW Twenty-Third Ave., Portland) at 7:00 p.m. Indigo edited Margie's book.
Client
Allison L. Carlucci
Allison is making use of Kickstarter to fund the independent publication of her book
Perception
. Indigo is providing a Reader's Response on the book.
---
Mini Sledgehammers

---