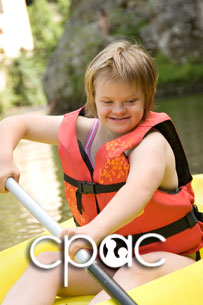 July E-News from
Connecticut Parent Advocacy Center

Summer is officially in full swing! We hope that you are getting a chance to spend some time outside and that your children's summer programs and camps are going well. We have been busy this summer doing research to make sure that we are up to date on the most current special education resources. Check out the information below and please feel free to contact us with any questions or to request further information.

Changes to CT Standardized Testing


By the 2013-2014 school year, state officials hope to retire the Connecticut Mastery Test and the Connecticut Academic Performance Test and replace them with a new, more customized online testing system. The computerized tests will be personalized for each student as they progress through the test. If a student gets a question wrong, the system will provide other questions in order to determine the underlying deficiency.
Find out more by reading "State To Replace Mastery Test With Computerized, Personalized Test In Two Years" by Kathleen Megan
---
Affordable Healthcare Act
On June 28th, the United States Supreme Court issued its decision upholding the constitutionality of the federal Affordable Care Act (ACA). Now that the legality of the law is resolved, Connecticut can continue to move forward with implementing health reform by establishing a health insurance exchange, continuing efforts to improve coordinated care in its HUSKY program, and instituting outreach and enrollment practices that ensure that families enroll in and stay on coverage programs.
Learn more about the Affordable Healthcare Act and what it will mean in CT
---
NAEYC for Families
NAEYC (National Association for the Education of Young Children) has created a new website geared towards families. The website provides a wealth of information for families of young children, including research-based, family friendly content on how children learn, creative ideas for learning at home, a column by doctors that helps families understand children's behavior, information on how to recognize quality early childhood programs and a searchable database of NAEYC accredited programs.
Visit NAEYC for Families
---
New Definition of Excused Absences
The Connecticut State Board of Education approved a policy on June 27th that defines excused absences in school. The definition states that a student's first nine absences will be considered excused if the parent approves the absence and they are properly documented with a note or other measures. For students absent ten or more times, the state has defined an excused absence to include a student's observance of a religious holiday, a death in the student's family, an emergency beyond the control of the student's family or an extraordinary educational opportunity.
Read State Board of Education Defines 'Excused Absence' by Kathleen Megan for more information
---
United Healthcare Family Grants
Families needing financial assistance to help pay for children's health care treatments, services, and equipment can receive up to $5,000 from the United Healthcare Children's Foundation. Grants are provided to help fill the gap between what is covered by commercial health insurance and what the family can pay in out-of-pocket expenses. Families are required to demonstrate financial eligibility.
Visit the United Healthcare website for more information
---
Least Restrictive Environment and Transition
Informal guidance issued recently from the U.S. Department of Education indicates that the requirement in the Individuals with Disabilities Education Act, or IDEA, that students be placed in the "least restrictive environment" extends beyond the confines of the classroom. Specifically, the concept should also apply to work placements if such experiences are part of a student's individualized education program (IEP).
Read "Feds: Least Restrictive Environment Applies to Transition Too" by Michelle Diament for more information
---
New Birth to Three Documents
The Connecticut Birth to Three System has revised its Individual Family Service Plan (IFSP) document as of July 1, 2012. Birth to Three has also revised its family handbooks on referral and eligibility evaluation, orientation to services, and transition to preschool special education.
View the new IFSP and Family Handbooks on the Birth to Three webpage
---
Looking for More Information?
Be sure to check out our website for resources, information and upcoming events. Contact us toll-free at 1-800-445-2722 or via email: cpac@cpacinc.org. All of our services are free for families.