Sustainable, Fossil Free 401(k)s: How To Get There
Your retirement portfolio needs to manage future risk. How can your company's 401(k) be more sustainable and fossil-free?

RSVP for 401(k) webinars (links below):

+ Thursday January 14: 11am pacific, 2pm EST
FOCUS ON GOING FOSSIL-FREE

+ Friday January 15: 8am pacific, 11am EST
FOCUS ON H.R., BENEFITS AND 401(k) MANAGERS
Our Annual HIP Holiday Hop + 9 year Birthday Party for HIP
Join us to celebrate friends, family & impact investing:
HIP Investor is now 9 years old, and headed for a full decade!

RSVP (link below):
+ Tuesday January 12, 5pm til late

HOW YOUR 401(K) CAN BE
MORE SUSTAINABLE AND FUTURE-ORIENTED
RSVP to JOIN The JANUARY 14 Webinar -
RSVP HERE

How sustainable and fossil-free are your 401(k) fund choices? You probably don't know. But your 401(k) portfolio could be an engine for more positive impact.
Join
Fossil Free Funds
(a project of
As You Sow
) and HIP Investor for a webinar to learn

how to advance your 401(k) or 403(b) plan to reflect more sustainable fund choices that are better positioned for a future world

of cleaner, greener energy – while seeking lower future risk in your portfolios.

You can make these smart, sustainable changes to your retirement portfolio today. Learn about the tools that pave the way to portfolios that build a better world.

January 2016 also marks the launch of HIP's Fossil-Free portfolios on QBOX Fiduciary Solutions, a 401(k) platform for companies like Environmental Building Strategies (EBS), a fast-growing firm which improves real estate and employee wellness for companies, including the Fortune 500. Learn more about how EBS implemented a sustainable 401(k) -- and so can you -- in the webinar.
RSVP to JOIN The JANUARY 14 Webinar -
RSVP HERE
JOIN HIP partner Joy Poland of the More Value + Profit initiative (which provides education and assessment of 401(k) plans), Andy Behar of As You Sow and FossilFreeFunds.org, and Burke Pemberton, partner at Environmental Building Strategies, which is implementing fossil-free portfolio choices in its 401(k) program.
READ this HOW-TO IMPROVE YOUR 401(k) GUIDE, informed by HIP Investor, Green Retirement Plans and Social(k).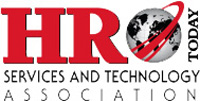 How Can Your 401(k)
Be More Sustainable and Fossil Free?

Is Your H.R. and Benefits Group Helping
You Build a Better World?
JOIN the January 15 Webinar -
RSVP HERE

(and invite your Human Resources, Benefits and 401(k) manager)
Attracting, engaging and retaining top talent - particularly Millennials - is essential to your organization's growth and success.

Your 401(k) plan can incorporate education and investment ratings that show human, social and environmental impacts, which Millennials want to see and that also link to future investment risk.

Enhancing your 401(k) offerings with this approach can result in increased employee engagement, with positive benefits overall for your business.

On Friday, January 15, 2016, in this webinar, you'll learn:

• How to enhance your 401k plan to engage employees, especially Millennials

• How to likely increase retirement plan participation and contribution rates

• How to strengthen investment choices in line with fiduciary responsibility

Bring positive value to your employees and business leaders in 2016, build bridges among any generational culture gaps, and spur innovative ideas that can benefit your customers.

This webinar is presented by the HRO Today Services and Technology Association's Employee Relations and Services Thought Leadership Council - and co-presented with HIP partner Joy Poland of the More Value and Profit (MVP) initiative, which helps 401(k) plans and participants become more educated to implement more sustainable investing.
JOIN the January 15 Webinar -
RSVP HERE

(and invite your Human Resources, Benefits and 401(k) manager)
The party will kick off at 5pm and run until 9pm
at 930 Montgomery, Suite 300, in San Francisco

+ Connect with leaders, innovators and pioneers.

+ Cultivate relationships with fellow impact professionals.

+ Chocolate, bubbly & tasty snacks will be served!.
---
HIP INVESTOR'S DISCLOSURES AND DISCLAIMERS
This is not an offer of securities. Past performance is not indicative of future results.

The views expressed by registered representatives and the investment adviser are for informational and educational purposes only, and are not investment recommendations or an offer of securities.
For a full description of services and disclosures (including fees) relating to separately managed accounts, portfolio management, and wealth management at HIP, please read HIP's Part II of Form ADV (which can be found at http://adviserinfo.sec.gov).
All investments may lose value and risk possible loss of principal. HIP Investor Inc. or its Advisory Representatives do not provide tax advice. You should consult with your tax advisor on specific tax issues.
This newsletter should not be construed as a solicitation or offer to sell investment advisory services except where HIP Investor, Inc. is registered or where an exemption or exclusion from such registration exists.

HIP Investor Ratings LLC is an independent limited-liability company, providing ratings to investors, advisors, fund managers and retirement plans, including 401(k)s.

HIP Investor Inc. is a registered investment adviser, registered in the states of California, Illinois and Washington, and serving clients in other states.
Read the best-seller,
add to your curriculum,
or give as a gift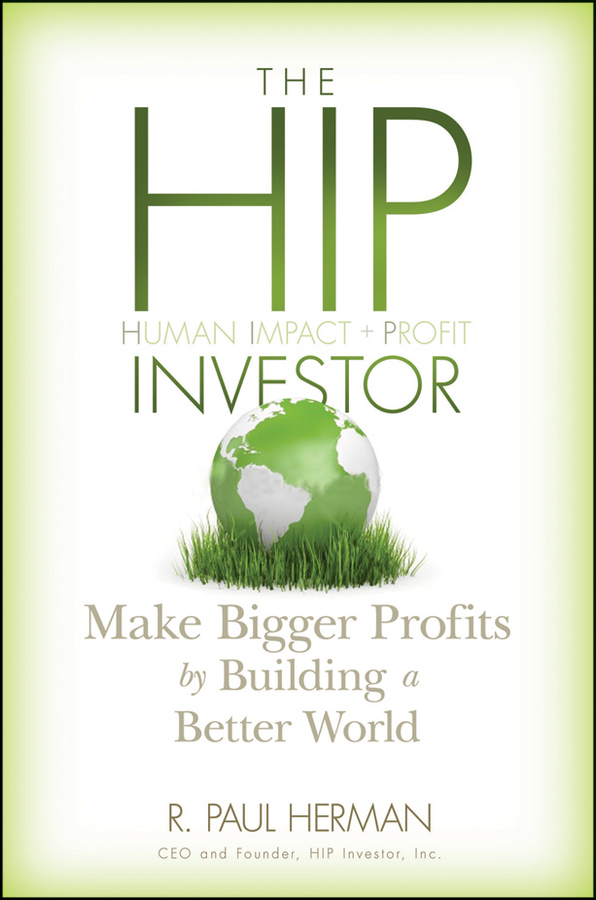 LEARN how companies can create impact and profit, how HIP measures future risk and indicators of future returns, and how you as an investor can seek Higher Impact Portfolios

READ the HIP Investor book (now a reference textbook in 24 university and MBA, MPA and undergraduate curricula)

DOWNLOAD the HIP e-book
(for Kindle, Nook, iPad)

LISTEN to the HIP audio-book (audible.com)

GIVE the HIP book as a gift to your financial advisor,
wealth manager, broker
-- or 401(k) manager

FIND THE BOOK HERE

ORDER the HIP Investor Book from Better World Books and help boost literacy globally - makes a great GIFT for INVESTORS or ADVISERS:




Follow HIP on Social Media:


© 2006-2016 HIP Investor Inc. All rights reserved.