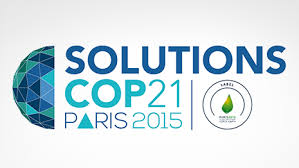 In Paris, nearly 200 nations committed to curb climate change for a cleaner, greener world where we can breathe clean air, drink clean water, and avoid catastrophic weather shifts -- an historic acknowledgement and opportunity!

What happens next?

Governments may apply new policy, levy carbon taxes, or enhance environmental regulations and clean energy support, but you don't have to wait to make a difference.
1. POSITION YOUR PORTFOLIO and 401(k): Your portfolio -- including your 401(k) -- can be invested more sustainably, focusing on more efficient energy users, and potentially free of fossil-fuel producers. Your investments can reflect the future world, not the past. Ask HIP Investor how you can do this - and read this 401(k) Toolkit guide.
2. EDUCATE YOUR FAMILY, FRIENDS + CO-WORKERS: Talk about these issues with your family and friends over the holidays (this may be the toughest route of all). We need all of us to work together. Be a team builder, and use the online tools FossilFreeFunds.org and DeCarbonizer.Co.
3. AVOID DIRTY ENERGY, USE CLEAN ENERGY: Carpool or bus instead of driving alone. Wear a sweater instead of jacking up the thermostat. Grow your own food and garden. Every action helps -- use less energy, especially gasoline, and seek out human powered ways to cook, commute and cooperate.

HOW YOUR 401(K) CAN BE
MORE SUSTAINABLE AND FUTURE-ORIENTED

RSVP TO JOIN JANUARY 14 WEBINAR

"How sustainable and fossil-free are your 401(k) fund choices? You probably don't know. But your 401(k) portfolio could be an engine for more positive impact.
Join
Fossil Free Funds
(a project of
As You Sow
) and HIP Investor for a webinar to learn how to advance your 401(k) or 403(b) plan to reflect more sustainable fund choices that are better positioned for a future world of cleaner, greener energy – while seeking lower future risk in your portfolios."

READ this 401(k) GUIDE, informed by HIP Investor, Green Retirement Plans and Social(k).

You can make these smart, sustainable changes to your retirement portfolio today. Learn about the tools that pave the way to possibility.
RSVP to JOIN The JANUARY 14 Webinar -
RSVP HERE
Learn from HIP partner Joy Poland of the More Value + Profit initiative, who provides education and assessment of 401(k) plans, Andy Behar of As You Sow and FossilFreeFunds.org, and Burke Pemberton, partner of Environmental Building Strategies, which is implementing fossil-free portfolio choices in its 401(k) program.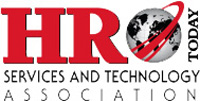 How Can Your 401(k)
Be More Sustainable and Fossil Free?

Is Your H.R. and Benefits Group Helping
You Build a Better World?

RSVP to JOIN JANUARY 15 WEBINAR
Attracting, engaging and retaining top talent - particularly Millennials - is essential to your organization's growth and success.

Your 401(k) plan can incorporate education and investment ratings that show human, social and environmental impacts, which Millennials want to see and that also link to future investment risk.

Enhancing your 401(k) offerings with this approach can result in increased employee engagement, with positive benefits overall for your business.

On Friday, January 15, 2016, in this webinar, you'll learn:

• How to enhance your 401k plan to engage employees, especially Millennials

• How to likely increase retirement plan participation and contribution rates

• How to strengthen investment choices in line with fiduciary responsibility

Bring positive value to your employees and business leaders in 2016, build bridges among any generational culture gaps, and spur innovative ideas that can benefit your customers.

This webinar is presented by the HRO Today Services and Technology Association's Employee Relations and Services Thought Leadership Council - and co-presented with HIP partner Joy Poland of the More Value and Profit (MVP) initiative, which helps 401(k) plans and participants become more educated to implement more sustainable investing.
RSVP to JOIN the Webinar -
RSVP HERE
** INVITE YOUR 401(K), Benefits and Human Resources (H.R.) experts **

Why should you position your portfolio to be more sustainable?

HIP's CEO Paul Herman explains to Green Money Journal the benefits of using As You Sow's Fossil Free Fund tool to uncover hidden risks in your portfolio.

"It's your money — so you need to keep mutual fund managers accountable to your future, or switch fund managers who see the world as you do. Reducing exposure to fossil-fuel producers can strengthen your portfolio."

Read The Full Feature HERE
HIP works with 401(k) plans, fund managers and advisors to measure impact of all your investments -- and what you can do to manage future risk.


DECARBONIZER.CO
a new online tool for
carbon-efficiency in your portfolio.
"Created by Corporate Knights and powered by carbon data from South Pole Group , the Clean Capitalist Decarbonizer is a free, online, interactive tool that shows the financial implications of divesting high carbon companies in favor of those that derive at least 20% of their revenues from environmental markets or new energy.

The Clean Capitalist database covers 7,000 securities (comprising more than 85% of global market capitalization), including all primary public equity securities with a market cap over $2 billion and/or listed on major national and global indices.

A professional version of the Clean Capitalist tool for the investment community was launched at the Paris Climate Conference last week."

To explore how to Decarbonize your portfolio - visit HERE
HIP Investor advises 401(k) plans, advisors and fund managers on how to decarbonize your portfolios.


Is Your Portfolio
an Accomplice to Mass Shootings?

Guns And Ammo Makers Could be Hiding
in Your Portfolio and 401(k)
In the wake of recent shootings, investors and celebrities alike are voicing their concern with the gun industry.

Which mutual funds and ETFs allocate the biggest share of their funds to Smith & Wesson (SWHC), Sturm, Rugor, & Co (RGR) and Olin Corp (OLN - owns Winchester Ammunition), the top three equities focused on guns and ammo?

Our team at HIP Investor analyzed nearly 600 funds that have the highest percentage of their fund allocated to at least one of these equities. Then we combined those fund weights and ranked the top 19 funds.

In addition, if you have an index fund like the S&P500 from Vanguard, Fidelity, Schwab or other fund managers, you likely have exposure to guns and ammo makers too.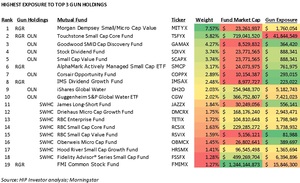 READ the Equities.com feature by Fabian Willskytt and R. Paul Herman -- and see if your portfolio is supporting guns and ammo makers:

Snoop Dogg & Other Celebs Take A Stand
By Divesting from Gun Stocks
Contact HIP Investor if you want your 401(k) portfolio to be positioned for
a safer world
.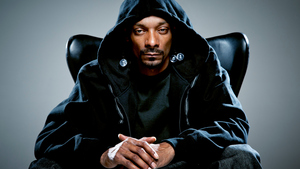 The party will kick off at 5pm and run until 9pm
at 930 Montgomery, Suite 300, in San Francisco

+ Connect with leaders, innovators and pioneers.

+ Cultivate relationships with fellow impact professionals.

+ Chocolate, bubbly & tasty snacks will be served!.
---
HIP INVESTOR'S DISCLOSURES AND DISCLAIMERS
This is not an offer of securities. Past performance is not indicative of future results.

The views expressed by registered representatives and the investment adviser are for informational and educational purposes only, and are not investment recommendations or an offer of securities.
For a full description of services and disclosures (including fees) relating to separately managed accounts, portfolio management, and wealth management at HIP, please read HIP's Part II of Form ADV (which can be found at http://adviserinfo.sec.gov).
All investments may lose value and risk possible loss of principal. HIP Investor Inc. or its Advisory Representatives do not provide tax advice. You should consult with your tax advisor on specific tax issues.
This newsletter should not be construed as a solicitation or offer to sell investment advisory services except where HIP Investor, Inc. is registered or where an exemption or exclusion from such registration exists.

HIP Investor Ratings LLC is an independent limited-liability company, providing ratings to investors, advisors, fund managers and retirement plans, including 401(k)'s.

HIP Investor Inc. is a registered investment adviser, registered in the states of California, Illinois and Washington, and serving clients in other states.
RSVP For These Upcoming Events