Hello WorldBlu Friends and Members,

Today we are pleased to present the first ten individuals who have been selected for the Blu100™!

This world-class group of change management and leadership development consultants are now licensed to use the WorldBlu Scorecard™, the first and only survey tool in the world that measures the level of freedom and democracy in the workplace and is
used by companies such as Zappos, Groupon, DaVita, HCL Technologies, 1-800-Got-Junk?, NixonMcInnes and dozens more.
If you'd like to build a more democratic and freedom-centered workplace, these are the people to get you started.

Announcing The Blu100™

The first members of the Blu100™class are from of seven US states, the UK and Hungary and represent a diversity of industries and sectors.

Those selected for certification include Dan Mezick, a globally-recognized Agile consultant and author, Zoltan Hadju, a former MTV and HBO executive, and Dick Davenport, a former military Chaplin who will seek to bring the ideas of organizational democracy to faith communities globally.

Please view the full list of the Blu100 below and read their full profiles on our website.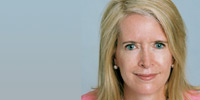 Beth Miller, CEO of Executive Velocity and a Blu100™ member, is a leadership development advisor based in Atlanta, GA who has worked with clients such as IBM and AmeriPark. "I'm honored to be a part of this world-class organization. Employee engagement is critical to the success and sustainability of companies, and the WorldBlu community provides a framework for freedom-centered leadership that helps organizations increase employee passion for their chosen professions."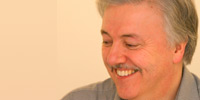 Tim Stanyon, a seasoned consultant, coach and facilitator based in London, UK who has worked with clients such as HSBC and PWC says, "I want to see many more people experience the liberation of their talent, energy, creativity and their full humanity in their workplace. I know through personal experience how amazing it feels to experience that feeling. Adopting WorldBlu's principles for freedom-centered organizations can really help, and I'm proud to be part of this movement."

The first ten members of the Blu100™ are:
Cari Caldwell, Managing Consultant, Future Considerations – Madison, WI

Dick Davenport, Executive Director, Higher Ground – St. Louis, MO

Zoltan Hajdu, General Manager, Smart Staff Ltd, Budapest, Hungary

Dean Hess, Independent Strategy and Operations Consultant – Washington, DC

John Kowalski, CEO and AKM, Babacita – Portland, Maine

Gina Lavery, President, Synchronicity Partners -- Chicago, IL

Dan Mezick, President, New Technology Solutions, New Haven, CT

Beth Miller, CEO, Executive Velocity – Atlanta GA

Tim Stanyon, Principal Associate and Director, Future Considerations – London, UK

Tracey Wik, Principal, Mile 36 Enterprises – Chicago, IL
Please contact a Blu100™consultant to have your organization take the WorldBlu Scorecard™ today.

---
Save the Date – WorldBlu LIVE 2013!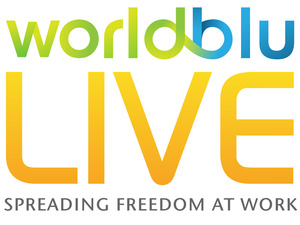 This is the first announcement to let you know that the next WorldBlu LIVE conference will be held May 15-16, 2013 in downtown Denver, Colorado, at the beautiful Hyatt Regency at the Colorado Convention Center.

Registration will open in April 2012 with early bird rates available. WorldBlu LIVE SOLD OUT last year and we expect it to sell out for 2013 as well.

WorldBlu LIVE is sponsored in part by DaVita, a WorldBlu-certified Fortune 400 organization.

Stay tuned for future announcements about WorldBlu LIVE registration, speakers and more. We look forward to seeing you in Denver!

Warmly,






Traci + TeamBlu


---