A Conversation About Home and Homelessness
Monday, June 10
7:30 PM

SALLY OOMS
FINDING HOME: How Americans Prevail
talking with Paul Boden and Kathy O'Brien

What is a home? In Finding Home, journalist and Haight Ashbury resident Sally Ooms showcases everyday people around the country who say home is rarely just the structure they live in.

Using her reporter's skills to talk with people who had been displaced, Ooms wanted to understand what the word home really meant to people and find out how they created, recreated, or retained their homes. Most of the 48 people profiled in first person accounts have had the experience of losing what they called home. Their calamities range from natural disasters to growing up in foster homes, from combat soldiers returning with uneasy feelings about their home to immigrants building a new life in America. There are elderly people adjusting to retirement home life and Native Americans fighting for the preservation of their land and their ways. Homeless people have a voice as well.

Because these individuals are prevailing over their circumstances, there is much valor manifesting itself on the pages of Finding Home. The characteristics that bind these seemingly dissimilar Americans are perseverance, a never-say-die approach to their problems and generally upbeat attitudes.

"Displacement is becoming more and more common in this country," Ooms says. "And with disasters like Hurricane Sandy and our failure to provide adequate housing to victims of these tragedies, being without a home is going to become a more prevalent condition. This evening, she and two guests bring the discussion to The Booksmith. Bring your questions and join the conversation.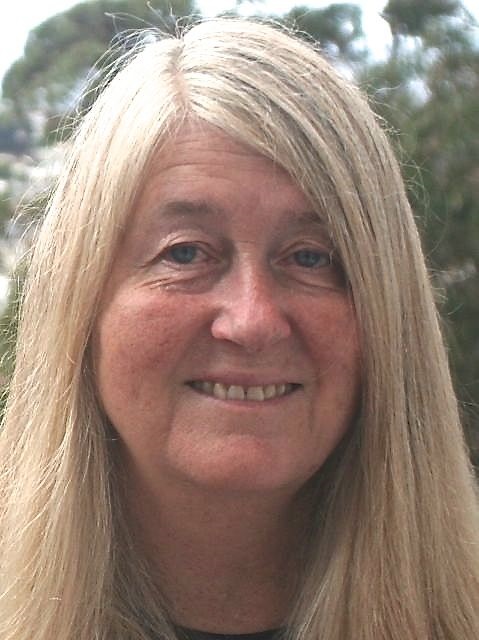 Sally Ooms has been a print journalist for 30 years -- a reporter, correspondent and editor for publications in Oregon, California, New Mexico, Colorado, Missouri and Kansas. She has covered spot news, government, education issues, the arts, mental and other health concerns, business, sports and local crises during times of war, and has written hundreds of feature articles and investigative reports.

Paul Boden is organizing director of the Western Regional Advocacy Project, working to educate the public about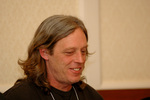 the injustices enacted upon homeless people and to advance legislation to end homelessness. At the age of 16. Boden became homeless after the death of his mother. After volunteering in a shelter, he eventually became its program director, served as executive director of San Francisco's Coalition on Homelessness for 16 years, and founded the Community Housing Partnership.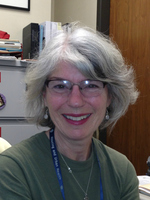 Kathy O'Brien is a licensed clinical social worker who has served as the program
coordinator for the Emergency Department Case Management Program at San Francisco General Hospital since July 1995. Prior to this position she was a manager of social services at California Pacific Medical Center. She provided in-patient social work, primarily in psychiatry with some rehab medicine and emergency room coverage for 14 years at St. Mary's Hospital and at California Pacific Medical Center.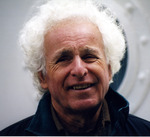 Tuesday, June 11
7:30 PM

JERRY MANDER
THE CAPITALISM PAPERS:
Fatal Flaws of an Obsolete System

Anti-globalization advocate Jerry Mander explores and expands on the inevitable failures of capitalism.

In a departure from most previous writings about our economic system, The Capitalism Papers presents a series of point-by-point arguments that capitalism is increasingly non-viable, amoral, and obsolete -- and that these problems are intrinsic to the model, and cannot be reformed.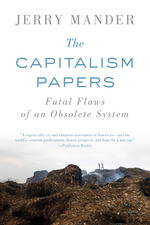 Mander elaborates on the inherent needs of capitalism to undermine and dominate democratic processes, social and economic equity, and global consciousness, noting that, worst of all, for all its excesses and indulgences, capitalism fails to produce a contented, happy society. The Capitalism Papers is a provocative and convincing argument for serious reconsideration of our economic system toward democratic values that respect the planet and sustain us for the future.

Called the patriarch of the anti-globalization movement by The New York Times, Jerry Mander is the founder and Distinguished Fellow of the International Forum of Globalization. He also spent fifteen years in the advertising business as president of Freeman, Mander & Gossage, where he produced the famous Sierra Club campaigns of the 1960s that saved the Grand Canyon. Mander holds BS and MS degrees in international economics.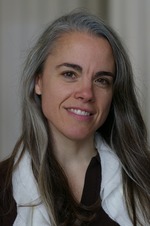 Wednesday, June 12
7:30 PM

ANDREA PITZER
THE SECRET HISTORY OF VLADIMIR NABOKOV

A startling and revelatory examination of Nabokov's life and works -- notably Pale Fire and Lolita -- The Secret History of Vladimir Nabokov brings new insight into one of the twentieth century's most enigmatic authors.

Novelist Vladimir Nabokov witnessed the horrors of his century, escaping Revolutionary Russia then Germany under Hitler, and fleeing France with his Jewish wife and son just weeks before Paris fell to the Nazis. He repeatedly faced accusations of turning a blind eye to human suffering to write artful tales of depravity. But does one of the greatest writers in the English language really deserve the label of amoral aesthete bestowed on him by so many critics?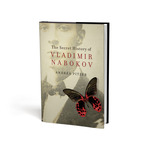 Using information from newly-declassified intelligence files and recovered military history, journalist Andrea Pitzer argues that far from being a proponent of art for art's sake, Vladimir Nabokov managed to hide disturbing history in his fiction -- history that has gone unnoticed for decades. Nabokov emerges as a kind of documentary conjurer, spending the most productive decades of his career recording a saga of forgotten concentration camps and searing bigotry, from World War I to the Gulag and the Holocaust. Lolita surrenders Humbert Humbert's secret identity, and reveals a Nabokov appalled by American anti-Semitism. The lunatic narrator of Pale Fire recalls Russian tragedies that once haunted the world. From Tsarist courts to Nazi film sets, from CIA front organizations to wartime Casablanca, the story of Nabokov's family is the story of his century -- and both are woven inextricably into his fiction.

Andrea PItzer founded Nieman Storyboard, the narrative nonfiction site of the Nieman Foundation for Journalism at Harvard University. Her work has also appeared in print in USA Today's Life section and online at HiLowbrow.com. She presented on Nabokov's fiction at the 2009 MLA Conference, is a graduate of Georgetown's School of Foreign Service, and lives in northern Virginia.

"... an intriguing and provocative new take on one of the giants of modern American letters." -- Adam Hochschild, author of To End All Wars: A Story of Loyalty and Rebellion





Babette's Feast meets Pirates of the Caribbean...
Thursday, June 13
7:30 PM

ELI BROWN
CINAMMON AND GUNPOWDER

"Cinnamon and Gunpowder reads like Joss Whedon and Patrick O'Brian sailed to Copenhagen together and, after surviving a ninja attack and firefight at sea, fell in love over a seven-course meal at Noma." -- Julie Powell, author of Julie and Julia

During the golden age of piracy, female pirates were few and far between. In fact, most ships had a code of conduct that strictly forbade the presence of women onboard. But they were not unheard of and many simply got around the rules by cross-dressing. Perhaps the most famous female pirates were Anne Bonney and Mary Read and while both are reported to have been brave fighters, neither ever sailed as a captain.

Meet Mad Hannah Mabbot, that "pillar of menace," the "Shark of the Indian Ocean," "Back-from-the-Dead Red," and as ruthless a marauder as ever sailed. It is 1819 at a feast at friend's summerhouse that Lord Ramsey meets his maker at the wrong end of Mabbot's jade-handled pistols. Before Mabbott and her fearsome crew return to their ship, the Flying Rose, they grab Ramsey's renowned chef (and our narrator), young Owen Wedgewood.

Mabbot's proposal to Wedgewood is simple enough. While she hunts for the notorious King of Thieves, the Brass Fox, he must cook her gourmet meals every Sunday. The catch? Only that the pantry is barer than bare. Death proves an excellent motivator, and Wedgewood passes muster as he contrives countless delicacies, beginning with cod and crisp cakes -- and then, as his stores grow, progressing to tea-smoked eel ravioli and mango tart glazed with a brandy-and-honey reduction.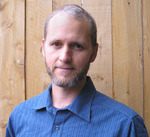 In Cinnamon and Gunpowder, Brown has recreated the Scherazade story in an epicure's adventure simmered over a surprisingly touching love story—with a dash of the strangest, most delightful cookbook never written. A very delicious read -- grab one for your summer reading, at home or on the road.

Eli Brown lives on an experimental urban farm in Alameda. His writing has appeared in the Cortland Review and Homewrecker: An Adultery Reader.His first novel, The Great Days, won the Fabri Literary Prize.

AND LATER IN JUNE: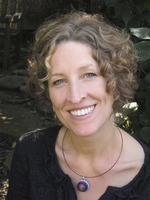 Tuesday, June 18
7:30 PM

MONICA WESOLOWSKA
HOLDING SILVAN: A Brief Life

"A tender, poignant and courageous narrative—insightful and beautifully written." -- Abraham Verghese, Author of Cutting for Stone


In the opening of Holding Silvan, Monica Wesolowska gives birth to her first child, a healthy-seeming boy who is taken from her arms for "observation" when he won't stop crying. Within days, Monica and her husband have been given the grimmest of prognoses for Silvan. They must make a choice about his life. The story that follows is not of typical maternal heroism. There is no medical miracle here. Instead, we find the strangest of hopes. In clear and unflinching prose, this startling memoir bears witness not only to a son's brief life but to the evolution of the writer herself -- from Catholic girl yearning after sainthood to maternal struggle to give her son the best she can. The result is a page-turning testimony to the power of love. By raising ethical questions about how a death can be good in the age of modern medicine, Holding Silvan becomes a paean to what makes life itself good. Whether you have faced great loss or not, this book will change your life.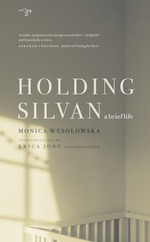 "This book taught me more about a mother's love than anything I have ever read before or since." -- Ayelet Waldman, author of Bad Mother

"This book is brilliant." -- Lidia Yuknavitch, Author of The Chronology of Water

Monica Wesolowska has published both fiction and memoir in numerous literary journals and anthologies including Best New American Voices 2000, The Carolina Quarterly, Quarter After Eight, Literary Mama, and the New York Times bestseller My Little Red Book. A graduate of Reed College and a recipient of a fellowship from the Fine Arts Works Center in Provincetown, she has taught writing at UC Berkeley Extension for a decade.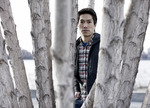 Wednesday, June 19
7:30 PM

TAO LIN
TAIPEI
in conversation with Jesse Nathan (The Believer)

Tao Lin, one of our most discussed and polarizing writers, has emerged as the confessor of the Millennial Generation. His new novel, Taipei, enters the broad conversation many are having about today's youth -- countless articles from prominent media outlets have asked why so many embark on adulthood feeling as if they have no purpose. They may not lack ambition but are grappling with today's recession economy. Many feel that their competence and dedication in following the rule book are going unrewarded.

Lin's writing evokes this disillusionment by depicting his characters' vacancy, and excessive drug use, with such extremity that it's as if he's whittled life as he sees it down to its barest realities. As David Haglund stated in The London Review of Books, "Lin captures certain qualities of contemporary life better than many writers, in part because he dispenses with so much that is expected of current fiction." The very structure of his prose and the realism of his dialogue expose the sense of ennui that appears so rampant in this generation of Americans. In Taipei, the toll this takes on his characters' capacity to sustain emotional connections with others is powerful.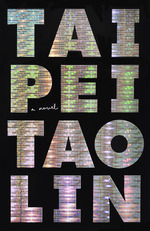 Taipei opens as Paul, a writer living in Brooklyn, comically navigates New York City's art and literary scenes, makes tenuous friendships with other young artists, and ends yet another relationship, unsure of how he lost interest in it. The reader follows Paul as he embarks on a book tour and eventually confronts his roots in Taipei, Taiwan. Seeking out his next love interest leads him from the Internet, where he meets Erin, to an impulsive Las Vegas wedding. Along the way movies are made with laptop cameras, massive amounts of drugs are ingested, and the effects, documented thoroughly on the Internet—whether by video or live-tweet—are deeply hilarious. Taipei is a depiction of living life on the fringe in America, and an ode -- or lament -- to the way we live now.

Tao Lin is the author of the novels Richard Yates and Eeeee Eee Eeee, the novella Shoplifting from American Apparel, the story collection Bed, and the poetry collections cognitive-behavioral therapy and you are a little bit happier than i am. His stories and poems have been anthologized, including in the Mississippi Review 30 Year Anthology; he has lectured on writing and visual art at Kansas City Art Institute, Columbia College Chicago, Vassar, Pratt, Duke, LSU, and other universities, including Sarah Lawrence's graduate writing program. He is the founder and editor of the literary press Muumuu House,
and his work has been translated into twelve languages. He lives in Manhattan.

"Tao Lin writes from moods that less radical writers would let pass—from laziness, from vacancy, from boredom. And it turns out that his report from these places is moving and necessary, not to mention frequently hilarious."
-- Miranda July

"[Richard Yates] is like a ninety-foot pigeon. You've never seen anything like it before, and yet it is somehow exactly like the world we live in."
-- Daniel Handler, author of Adverbs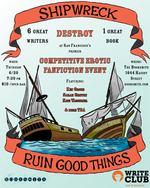 Thursday, June 20
7:30 PM

The Booksmith and WRITE CLUB San Francisco present
Shipwreck!

Good theater for bad literature? Marital aid for book nerds? Competitive erotic fan-fiction at its finest? Shipwreck is all of these things.

Six great writers will destroy one great book, one great character at a time, in service of the transcendent and the profane (and also laughs). Marvel as beloved characters are plucked from their worlds and made to do stuff they were never meant to do in places they were never meant to see.

You choose the best Ship. The winning writer chooses the book for the next Shipwreck.

All stories will be recited by Shakespearean Thespian in Residence, Sir Steven Westdahl, from his private chamber at Booksmith Castle, both to preserve the majesty of the written work and to ensure the honesty of the audience when voting for a winner.

$10 - open bar - tickets in the store or at Brown Paper Tickets online (or 800-838-3006)

The competitors include

Sarah Griffin writes a lot of different things. She is from Ireland, and while living there she was a founding volunteer of the country's largest storytelling night. She has an MA in Writing from NUIG, and has interned with both Litseen and 826 Valencia. She currently contributes essays on emigration to The Irish Times, and performs and published poetry internationally. She is also the co-editor of poetry and photography journal, Bare Hands.

Ken Grobe has written ever so many things: award-winning advertising, short stories for Penguin anthologies, magazine articles for various pubs, articles on User Experience for WANT (which he co-founded), and sketches and videos for SF's Killing My Lobster comedy theater. He's also edited and translated graphic novels. But he always has time for you. You know that.

Seanan McGuire writes things. It is very difficult to make her stop, actually. But before she became a professional writer, she was a fanfic writer, and that ideology never quite drops away. She will go down with this ship, regardless of what the ship may be.

Nate Waggoner is a contributor to KQED Pop and an MFA candidate in Fiction at San Francisco State. His writing has appeared in SF Weekly, Sparkle & Blink, and thefanzine. He has read at KQED's New Kids on the Block Litcrawl event, Quiet Lightning, Bang Out, 851, Under the Influence, and Write Club SF. He and his ex-girlfriend host a romance advice podcast called "Invitation to Love," which is available on iTunes.
more TBA!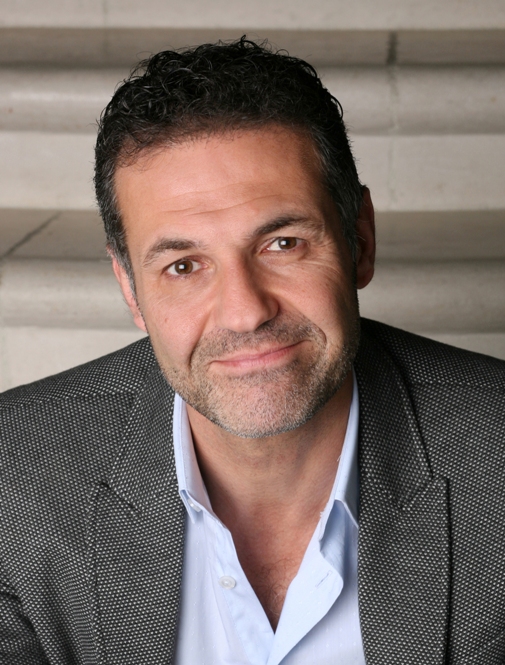 In our Berkeley Arts & Letters series:
Sunday, June 23
4:30 - 6:00 PM

KHALED HOSSEINI
AND THE MOUNTAINS ECHOED
in conversation with Frances Dinkelspiel

Celebrate with us a master storyteller's new, and most unforgettable, novel about finding a lost piece of yourself in someone else.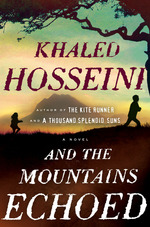 Khaled Hosseini, the author of The Kite Runner and A Thousand Splendid Suns, has written a new novel about how we love, how we take care of one another, and how the choices we make resonate through generations. In this tale revolving around not just parents and children but brothers and sisters, cousins and caretakers, Hosseini explores the many ways in which families nurture, wound, betray, honor, and sacrifice for one another; and how often we are surprised by the actions of those closest to us, at the times that matter most. Following its characters and the ramifications of their lives and choices and loves around the globe -- from Kabul to Paris to San Francisco to the Greek island of Tinos – Hosseini's tale expands gradually outward, becoming more emotionally complex and powerful with each turning page.



Khaled on writing And the Mountains Echoed

And the Mountains Echoed: Rumi Poem

Frances Dinkelspiel, who joins us this afternoon in discussion with Khaled, is the author of the bestselling Towers of Gold: How One Jewish Immigrant Named Isaias Hellman Created California. She is the co-founder of Berkeleyside, an online news site about Berkeley. A former staff reporter for the San Jose Mercury News, her articles have appeared in the New York Times, the Wall Street Journal, the Los Angeles Times, the San Francisco Chronicle, People and elsewhere.

Berkeley Arts & Letters at First Congregational Church of Berkeley (2345 Channing Way at Dana; enter via courtyard on Dana)
Map and parking

Tickets available now at Brown Paper Tickets online or 800-838-3006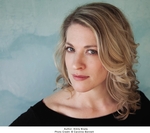 Monday, June 24
7:30 PM

EMILY BRADY
HUMBOLDT: Life on American's Marijuana Frontier

Like Deborah Feldman's Unorthodox and Susan Orlean's The Orchid Thief, journalist Emily Brady's Humboldt journeys into a unique, secretive subculture -- a place that marijuana built.

Say the words "Humboldt County" to a stranger and you might receive a knowing grin. Humboldt is a narrative exploration of this infamous and insular community in Northern California that has existed primarily on the cultivation and sale of marijuana for decades. It's a place where business is done with thick wads of cash and savings are buried in plastic pickle barrels in the backyard.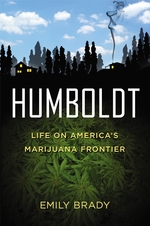 In Humboldt, marijuana supports everything from fire departments to schools, but it comes with a heavy price. As legalization looms, the community stands at a crossroads and its inhabitants are deeply split on the issue-some want to claim their rightful heritage as master growers, others want to continue reaping the inflated profits of the black market. Emily Brady spent a year living in this highly secretive community so that she could take readers inside this virtually unknown world of eccentric characters that is undergoing a radical transformation while teetering on the edge of legality.

California was the first state to legalize medical marijuana in 1996 with law 215, but in 2010, the statewide initiative to legalize marijuana, Proposition 19, the Tax and Regulate Cannabis Act, pushed the Humboldt community to begin discussions of their economic future. Legalization would bring a dramatic decrease in profit from the lucrative black market. The first community-wide meeting was called "The Post-Marijuana Prohibition Economy Forum" or "What's After Pot?" for short. This meeting is where Humboldt begins. As the contentious issue of legalization was widely debated, Brady followed four people with very different perspectives on and relationships to marijuana through the vote on Proposition 19, and, in the process, opened the door to readers.

Mare is one of the original back-to-the-land Humboldt community members. Crockett is a high-stakes, potentially high-rewards summer grower. Bob is the sheriff in Southern Humboldt County attempting to enforce laws that fall in a grey area of right and wrong. Emma was born in Humboldt and her single mother grew marijuana until she got busted when Emma was ten. She wrote her college thesis on the high youth death rate of Humboldt County and advocates for legalization. By following each of these four characters, Emily Brady presents a diverse and complete perspective from inside this secretive and illegal world, as it prepares for change.

Emily Brady is a former New York Times reporter. Her writing has also appeared in The Village Voice, Time, Columbia Journalism Review, and Plenty.




Tuesday, June 25
7:00 PM

A Salute to American Composers with Salon97!

Every year since Salon97 began, it has hosted an annual salute to American composers in honor of Independence Day. Five years later, it remains a most popular event! Join us for a lively evening celebrating classical music made in the USA. Some you know, some you don't!

No knowledge of classical music is necessary. The listening/discussion portion of the event will last about an hour. Bring friends and come have fun!

Salon97 is a community-based organization that makes classical music inclusive, educational — and awesome — for people with an interest in arts and culture, but who find the formal nature of the concert hall intimidating. Through a series of curated, themed listening parties and other hosted events, attendees learn about and discuss classical music, form new friendships and business relationships, and have a great time.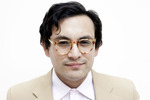 Friday, June 28
7:30 PM

SIMON VAN BOOY
THE ILLUSION OF SEPARATENESS

Award-winning author Simon Van Booy tells a harrowing and enchanting story of how one man's act of mercy in the fields of France during World War II changes the lives of others, through time and place.

Pursued by Nazi soldiers, or old age, or shame, or handicap, or disease, or regret, the varied characters of Simon Van Booy's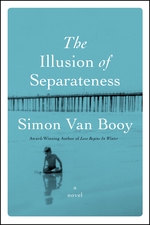 utterly compelling The Illusion of Separateness discover at their darkest moments of fear and isolation that they are not alone, that they were never alone, that every human being is a link in a chain we cannot see. This gripping, emotional novel, (inspired by true events) tells the story of several intriguing characters -- a handicapped German infantryman, a lonely British film director, a young, blind museum curator, Jewish-American newlyweds separated by war, a lost child on the brink of starvation, and a caretaker at a retirement home for actors in Santa Monica. The same world moves under each of them, so that one by one, through seemingly random acts of selflessness, a veil is lifted to reveal the vital parts they have played in each other's lives, and the illusion of their separateness.

Simon Van Booy grew up in rural Wales. He is the author of The Secret Lives of People in Love, Love Begins in Winter, which won the Frank O'Connor International Short Story Award, and Everything Beautiful Began After, which won the ABA's Honor Award in Adult Fiction. He is the editor of three philosophy books, titled Why We Fight, Why We Need Love, and Why Our Decisions Don't Matter. His essays have appeared in the New York Times, The Daily Telegraph, and The Guardian, and on NPR. He lives in New York City, where he teaches at the School of Visual Arts and is involved in the Rutgers Early College Humanities for young adults living in underserved communities. He was a finalist for the Vilcek Prize for Creative Promise, and his work has been translated into thirteen different languages.

Join us, and our guest host Joan Frank, for a marvelous evening in the store. Then come across the street with us to Aub Zam Zam for drinks and talk with Simon!



Friday, June 28

The Booksmith Presents An Evening with Neil Gaiman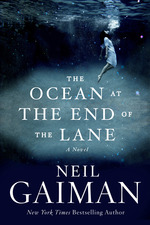 From one of the world's most beloved storytellers -- #1 New York Times bestselling author Neil Gaiman -- comes his first adult novel in eight years. *** THIS EVENT IS SOLD OUT --- but you may still order a copy of The Ocean at the End of the Lane from us! Orders for signed copies will be logged; while we cannot guarantee all orders for those not attending this special event will be signed, we will strive mightily to have them all signed, and ready for you to pick up after the event (or shipped to you after the event)!
---
A FEW SUMMER DATES IN JULY AND AUGUST TO SAVE!
7/16 Ophira Eisenberg / Screw Everyone
7/17 Kim Deitch / The Amazing, Enlightening and Absolutely True Adventures of Katherine Whaley
7/24 Andrew Sean Greer / The Impossible Lives of Greta Wells
7/25 Susan Choi / My Education
8/5 Alexander Maksik / A Marker to Measure Drift
8/6
S.G. Browne / Big Egos
8/8 Gary Kamiya / Cool Grey City of Love
8/14 Toby Barlow / Babayaga
8/26 Joyce Maynard / After Her
---