The JASP and the Andy Warhol Museum partner to bring "My Mommy is Beautiful" by Yoko Ono to Pittsburgh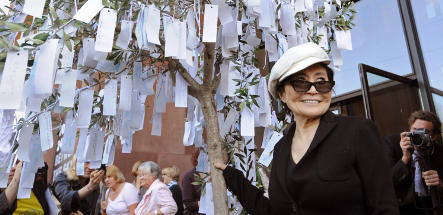 To honor the Japan-America Society of Pennsylvania's 25 years of service to the tri-state region, the JASP is proud to join the Andy Warhol Museum in co-hosting this exhibit by one of the world's most prolific artists, Yoko Ono. Her exhibit, My Mommy is Beautiful inspires us to celebrate the role of mothers and mentors in our lives. Now, in the aftermath of the devastating earthquakes in Japan, it also reminds us to cherish the concept of the motherland, and the importance of our physical, geographic, and spiritual roots. This installation will run until June 5, 2011. We thank the Toshiba International Foundation for its sponsorship of this exhibit. Click here for more information.


Paul J. Wilhelm Memorial Golf Outing Photos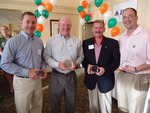 Thanks to the outstanding support from our sponsors, the hard work of our staff and volunteers and an enthusiastic field of golfers, the 2011 Paul J. Wilhelm Golf Outing was a success. The generosity of our sponsors and our golfers' loyalty to this event are constants for which we are truly grateful. That support allows the Japan-America Society of Pennsylvania to continue to expand our programs and outreach and pursue our mission. Click here to see pictures from the golf outing.
Photo from left to right: Winners of the golf outing Jim Anderson, John Obel, Rick Harper and Bill Reder.

Japan Relief Efforts with the JASP and Brother's Brother Foundation
The support for victims following the 9.0 magnitude earthquake off the east coast of Japan that generated tsunami destruction on the island of Japan has been overwhelming. Brother's Brother Foundation (BBF), in cooperation with the Japan-American Society of Pennsylvania (JASP) has raised over $389,000. A preliminary meeting to decide on allocation of the funds was held on May 13th. Watch for further information. To learn more about the aid efforts and to make a donation visit www.brothersbrother.org or call BBF at 412-321-3160. Please indicate that your donation is for Japan. Checks should be made to the Brother's Brother Foundation and sent to:
Brother's Brother Foundation / Japan
1200 Galveston Ave.
Pittsburgh, PA 15233

Welcome Shiho!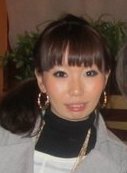 Ms. Shiho Nagai, from Tottori, Japan is a new intern at the JASP. Shiho is a student at Point Park University studying advertising and public relations. She is looking forward to working as an intern and participating in JASP events this summer. Shiho is hoping to learn a lot of things that she cannot learn in the university setting. Please be sure to introduce yourself to Shiho at upcoming JASP events.

The JASP Welcomes New Member




EITC at the JASP Deadline July 1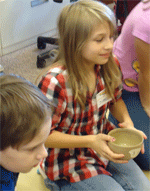 Good news! We've been reapproved for EITC!
The JASP has been reapproved to receive educational improvement tax credits (EITC) from the State for the 2011-2012 school year. But, we need your help to receive those funds. Time to apply is drawing near - corporate applications must be submitted on July 1 and S corporate applications on July 8, 2011. Please click here for more information and find a link to the application by visiting www.newpa.org/eitc.
Our outstanding volunteers helped the JASP reach over 3000 area students this school year through the Japan in the Schools (JIS) program! Your support through the EITC program could fund the JIS for the next two years and allow the JASP to develop new outreach programs.


Calligraphy at the Carnegie
"Bridge to Japan" is proud to present a shodo (Japanese calligraphy) artist, Master Ritsuko Takaoka. JASP members are invited to attend these free presentations.

Japanese Calligraphy Workshops & Lectures by Master Ritsuko Takaoka
Tuesday, May 31st at 1:00 pm, 3:00 pm, and 5:30 pm
Carnegie Library of Pittsburgh – Main (Oakland), Classroom A 4400 Forbes Avenue, Pittsburgh, PA 15213 Limited seating: please register via friends@carnegiejapanese.org

Kids will be invited to experience writing a BIG calligraphy!
Japanese Calligraphy Performance by Master Ritsuko Takaoka
Friday, June 3rd from 5:00 pm to 8:00 pm
University of Pittsburgh, William Pitt Union, Lower Lounge Room 4200 Forbes Avenue, Pittsburgh, PA 15213
Traditional Japanese tea will be provided for those donating $3 and more

Private Tour of the Exhibition "Bye Bye Kitty" at Japan Society in New York
If you are in New York City beginning Friday, June 3rd, JASP members are invited to have a private tour of the exhibition "Bye Bye Kitty" at Japan Society in New York led by a gallery curator starting at 7:00 p.m.. Please see two positive reviews in Time magazine and the Washington Post.
There is a $20 registration fee for the exhibition which includes the private tour and admission to Japan Society. To make sure everyone can enjoy themselves there is a limit of 25 tickets.
Please click here to buy your tickets if you can attend.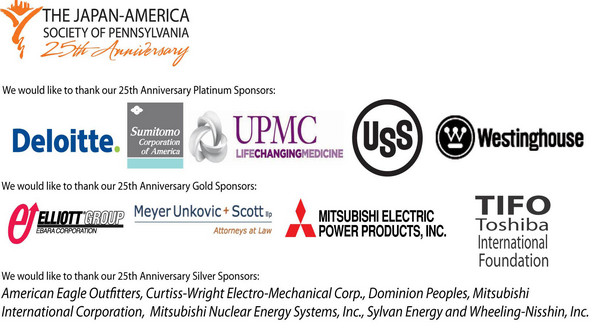 The Japan-America Society of Pennsylvania (JASP), established in 1986, is an association of individuals and corporations actively engaged in bringing the peoples of Japan and America together in understanding, appreciation and cooperation in order to promote a better relationship between the countries.