We hope that you are enjoying a restful winter season, letting your imagination roam into new possibilities for the coming year. This email will concentrate on a few of the worlds that imaginative gardeners can explore--from the quirky stories behind heirloom seeds, to the herbal wisdom of Ancient China, to cutting-edge garden techniques using less work and more perennial crops. DVDs, books, tools, and seeds can all open new worlds to you (or to the folks on your gift list.)

News: The 2012 catalog is printed and will be in your mailbox within about 2 weeks. See below for sneak previews. This has been an eventful year for us at Bountiful Gardens, and our parent non-profit, Ecology Action. Some long-awaited projects have finally become reality. A groundswell of interest in heirloom gardening has connected us with many new friends--see below for pictures of projects and events. Please be sure to read about our new credit card policy, down at the bottom of this email. And to get the gardening year started, we have tips on what to plant first in the New Year.
Catalog Sneak Preview

We are pleased to announce several new items, including some rare heirlooms. Probably the rarest is
the Cove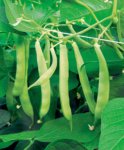 lo Reservation Bean.
A scant handful of seed came to us in 2008, sent by a customer. It comes from the Covelo Reservation in California's Round Valley. The University of California agriculture experts said they could not match this bean with any other in their collection
.
Beans are a New World crop, originating in Mexico and Central America, but they were not grown in Northern California until after European settlers arrived. On the reservation, these beans are also called White Settler Beans. Perhaps they came straight from Mexico, or perhaps they traveled from Mexico to Italy, were grown and selected by Italian farmers, and came back to the New World.

All we know is that in the tiny Round Valley, dedicated gardeners and seed-savers have preserved them year by year, so that we can enjoy this unique bean today.
Another new item is the Whippersnapper Tomato, the best cherry we have seen for pots and hanging baskets, with amazing yields of sweet pink-red fruit. (shown above)


All of our new itemswill be packeted and ready by the new year.
To see the new seeds we have on hand
---
Our Favorite Gifts
Many of us want the gifts we buy for loved ones to be useful, fun, and also meaningful. Here are some possibilities that can open new worlds to gardeners both old and new. And of course it is great to be supporting the mission of Ecology Action

:

food independence all around the world.


Here's our

top ten: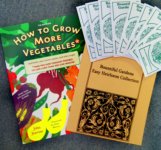 A great way to get into a kind of gardening that is new to you, or to plant a whole garden around a theme. For example, the Italian Kitchen Garden Collection has seeds for 12 Italian Heirloom vegetables, along with a sheet of traditional recipes using those vegetables. The fall-Winter Salad Collection comes with a how-to sheet showing how to make a cold frame. The Shady Garden Collection and the Perennial Vegetable Collection have information sheets as well. The Edible Flower Collection and Tasty Teas Collection come with recipes and tips. New this year is the Ancient Quinoa Collection, with tips for this ultra-nutritious and easy-to-grow crop.
Even more inspiration can be found in the book and seed combination packages --a gardening book with the seeds to help you make it happen in your own garden. For starters, the Easy Heirloom Collection can be teamed with our best-selling How to Grow More Vegetables book. Everything from Winter Gardening to Medicinal Herbs and Edible Landscaping is available as a book-and seed combo.
Click Here to see our Gift Seed Collections (All have either info sheets or book/seed combos)
Click Here for our entire Seed Collection listings

(a multitude of theme and special-purpose gardens)
2) Beautiful Lifetime Tools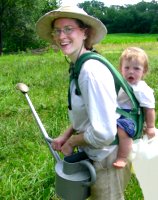 There is nothing like the feel of a really good tool in the hand, and nothing like the way a well-balanced tool makes the job easy. Small or large, what sets them apart is craftsmanship and good design. One good tool will outlast and out-work many cheap, poorly-designed ones--so it saves a lot of money in the end. (Several of us are still using our 30-year-old tools) These are gifts that really set the gardener's eyes aglow.
Click Here for lifetime Forks and Spades
Click Here for Haws English Watering Cans Margo and Alten, right, are showing how these carry from the middle, for perfect balance.
Click Here for Gardener's Multitool (Sheffield steel)



3) Mushroom Kits


"The first time someone sent one of these to me as a gift, I was sceptical. I mean, it just looks like a bag of straw. I didn't know what to do, and what if everything went wrong? But it was magic. My kids and I watched as beautiful angel-wing shaped oyster mushrooms grew and unfurled, all by themselves. They were beautiful. They were delicious. They were foolproof. I'm now a believer."--J. Chevalier, Sitka, Alaska.
These are sent direct from the makers, professionals with 30 years experience.
Click here for Mushroom Kits
4) A Tool for Genuine Self-Sufficiency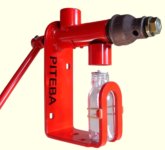 So many things are easy to take for granted, and one of them is cooking/salad oil. Oilseeds were one of the first widely-grown GMO crops. So, it makes sense to be able to grow and make your own. With this sturdy, Danish-made oil press, you a can make oil from seeds you grow. And the strong, hand-crank design needs no electricity. the handle does not all show in the picture) We import these from Denmark. And, we carry seeds for oil crops as well.
Click Here for the Piteba Oil Press
Click Here for seeds to grow oil crops.



5) New Gardening Worlds #1


Most garden books give information about a particular topic--vegetables, pruning, seed-saving, etc. But sometimes, what you really want is a new way of seeing your whole property. This year, we have found two new books that give real, step-by-step help in transforming a regular yard into a personal paradise where everything works together.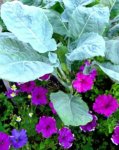 Roz Creasy lives in a regular suburban house in an ordinary neighborhood. In 1983, she ripped out her lawn and made a bountiful, flowery, vegetable-rich, fun-to-be-in landscape. Now, she grows vegetables, wheat, chickens, and herbs in a wonderland with plenty of color, places to play, and spots to relax. Her book Edible Landscaping tells how. Each chapter has a special sidebar on how to start small with that topic--an easy and do-able first step, like a small 100 sq ft decorative vegetable border for a front lawn. Great pictures. This is a great gift for someone who wants to grow more food without upsetting the neighbors or giving up the joys of a multi-purpose yard. Click here for Edible Landscaping
Click Here for Edible Landscape Book with Seed Collection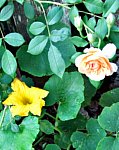 6) Ready for the next step? New Garden Worlds #2


Permaculture is a way of gardening that works like a natural ecosystem, replenishing itself. It's a great way to garden, but most permaculture books are either too vague or too complicated for someone who wants to know what to do. We love this beautiful, inspiring, and practical new book where Martin Crawford shares the wonders of his garden that works like a natural forest. (He lives in England--hardiness zone 8. You will need to modify some for other zones.) Here's one hardback book that is worth it--destined to be a classic, it will launch readers on many sustainable adventures in their own yards. Martin Crawford's Creating A Forest Garden is a gem.
Click here for Creating a Forest Garden (book)
Click here for the Forest Garden Year (companion DVD)

7) Favorite Stocking-Stuffers
Unbeatable gifts for under $16. These are requested by our customers year after year.
Potmaker: This beautiful solid maple mold turns old newspapers into starter pots for your seeds. Easy, fun, and an unbeatable conversation starter. Click here for the Potmaker.
Widger: Made exclusively for us from an old English pattern, this little tool makes it easy to handle tiny seedlings for transplant. Click here for the Widger.
Serrated Sickle: Looks like a samurai weapon, but makes short work of cutting dead weeds, harvesting grains, clearing away foliage. Serrated edge doesn't need sharpening. Click here for Serrated Sickle.
Tool and seed Tote: We got these on closeout from the maker and pass the savings on. Well-made, green cordura tote, with pockets for garden tools and seeds. If you want us to ship it with your selection of seeds, tools, etc, call us: 707-459-6410 Click here for Tool and Seed Tote.
Transplant Trowel : Most trowels are too big for little transplants, and feel clunky. This one is only an inch and a half wide. It's solid cast aluminium, so its both sturdy and light--you can't bend it. Trigger grip handle is easy on the hands. Click Here for Transplant Trowel



8) DVDs (videos)


Moving pictures are worth more than a thousand words--especially for things it's hard to explain, like cover cropping, or digging, or plant identification. Sometimes seeing the results makes it all make sense, like the Forest Garden idea. Click here to browse the DVDs we have gathered to help folks have more fun and better results in the garden. Click here for DVDs.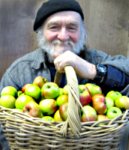 9) Have a Preserving Party


The best gift of all is to spend time doing something together. All the better if you have an array of good food at the end! We thought this Preserving with Friends DVD was a natural for the holidays and after, when you want to do something with friends and family, but you are sick of shopping, planning food for a party, or sitting around making small talk. You could watch the DVD yourself and invite friends over to make holiday gifts, or give it to a friend and set a date to make a batch of jam, kim-chee, or whatever catches your fancy. The lacto-fermentaion section is taught by Sandor Katz, author of the book Wild Fermentation. (Or, stash the DVD for summer when there are lots of things ripe in the garden and the kids are bored)
Click Here for Preserving with Friends DVD



10) Let Them Choose!


Gift certificates are always popular--who doesn't enjoy a a free spree? We don't have set increments you have to conform to, so just choose any amount and we'll send it out. We can do email gift certificates til December 23. Don't forget to give us your phone number so you can straighten out any questions that come up.
Click Here for Gift Certificates
---
More Sneak Preview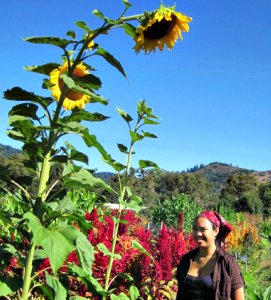 This year we didn't find any new tools or supplies we thought were special enough to add to the catalog, but we are very excited about our new books.
Truly, this is the year to look beyond vegetables to more permanent plantings, which are often less work once established.
We have definitive books from major experts in their fields on growing fruit trees and on growing mushrooms, as well as two landmark books on Permaculture.
There is also a major new book on a topic we have long wanted to see covered in a reader-friendly way--Chinese medicinal herbs.
Click Here for New Books
At left, Julie is standing with 3 of our new plants this year --Hopi Black Dye Sunflower, Ellen's Purple Amaranth (beside her), and Colorado Quinoa (red, yellow, and orange in the distance behind her) all as productive as they are beautiful.
Click here for new seeds
Sale!


After a year of revision, the new edition of How to Grow More Vegetables is in press and will be out in February. (We are taking orders now for shipment as soon as they are printed)
We have marked down our supply of the current edition
.
Click Here for How to Grow More Vegetables
---
This Month in Your Garden
Garlic
should be planted in October, but if you missed that and your soil isn't frozen, go for it. If your ground
is
frozen and you have a greenhouse, try planting some spaced closely in a tub, with lots of compost.(We don't carry garlic; it's grown from cloves of garlic, not seed. You can use some from the produce section of the market if your local nursery doesn't carry it)
Now is a great time to start trees and shrubs from seed.
Many of them need stratification, which just means they need to be moist and cold for a certain period before sprouting when the weather warms. For some the cold period needs to be a few months, so putting them in pots outdoors now means you won't have to refrigerate them. Growing from seed means your plants will be more like those in the wild--so they will be better able to take care of themselves and make easy-care shelterbelt, wildlife habitat, and source of leaves for compost as well as fruit for preserving. (They will probably not bear the big sweet fruit you see in stores, which comes from grafted plants.)We have a couple of new tree/shrub varieties this year, so check them out.
Click here for Trees Berries and Shrubs.
What can you plant now??
Eliot Coleman is planting some hardy greens like miners' lettuce now in Maine. He uses unheated hoophouses and cold frames, and his system is cheap, easy, and transferable almost anywhere. It is so successsful he makes his living selling salad greens year-round! His book, The Four-Season Harvest is clear and fun to read, with good pictures and attention to the questions you need answered to be able to do it yourself.
Click here for Four-Season Harvest
Click here for Book plus Seed Collection
The first crop to be planted in the new year is onions
, usually in February (Some folks even start in Jan.) Choose varieties based on your latitude.
Click here to find out more about Onions.
---
News News News News News News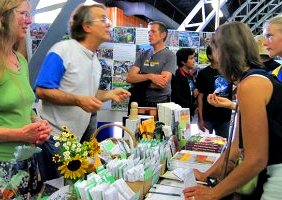 Bountiful Gardens participated in the first annual Heirloom Seed Expo in Santa Rosa, CA. It was an amazing event, with inspiring talks and workshops, music, food, lots of information, piles of gorgeous vegetables, and the opportunity to talk to many gardening friends, old and new. We answered lots of gardening questions, many of them about cover crops and winter gardens. We brought interns from Golden Rule Garden and Ecology Action's research mini-farm, and many folks enjoyed the opportunity to talk to them about their home countries and their projects. We are planning on being there next year, and will let you know the date and location in a future email.

We want you to know about a change in our handling of credit card orders. In the past we have only charged your card when we ship. However, this doesn't work well with debit cards (which must be billed at once or the bank puts your money on hold.) There have also been misunderstandings because people get two notifications in their email--one at the time we receive your order (which is just an authorization, not a charge) and then when we actually charge the card. Because our system has created problems for our customers, we are changing to a more straightforward system: As of January 1, we will charge your card upon receipt of the order. Please be aware that this will necessarily include backorders. If you have any questions, please call us. 707-459-6410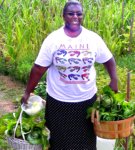 Ecology Action has had a busy year, celebrating our 40th anniversary. Dan and Margo Royer-Miller, who apprenticed here in Willits, now have their own mini-farm and training center, Circle of the Sun in Ohio. this summer they trained their first interns, Peris Wanjiru and Mary Wangui from Kenya. at right you see Peris with a bountiful load of lettuce. Ecology Action now also has interns on the California coast, at the Greenbelt Project. For more on interships and our projects worldwide, go to www.growbiointensive.org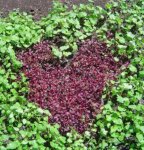 The times are full of challenges, and full of possibilities. We wish you both courage and compassion. We wish you all a bounteous and satisfying year, full of joy--the joy of neighbors, friends, and family; the joy of work well done; the joy of watching things grow in our beautiful world. (Thanks to Dan and Margo, who planted the amaranth heart.)

From all the staff at Bountiful Gardens--Anne, Betsy, Bill, Bob, Ian, Jamie, Julie, Monica, and Will. And of course, the office cat, Emmer.