"Beyond the Sandy Hook Lighthouse, beyond Sandy Hook State Park. A moon like polished bone, moonlight rippling on the dark water!"
—Joyce Carol Oates, Faithless: Tales of Transgression
| | |
| --- | --- |
| ITEMS OF INTEREST | March 8, 2011 |

Where Trudy swam, people want to follow — or at least that's the message that we take away from this year's Ederle Swim enrollment. Even with double the number of slots available (20), the event closed out in a single day. The accepted swimmers hail from three countries and eight states; they include English Channel, Manhattan Island and Ederle Swim veterans as well as those who are making their first foray into marathon distance swimming. Please help us congratulate all of the swimmers and consider showing your support by enrolling as a volunteer for this event.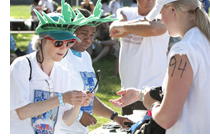 Summer will be here before you know it, and with it will come the opening of NYC Swim's open water swim series. Slots for the 2011 Great Hudson River or Liberty Island Swims have been going fast lately. In fact, the enrollments for the Liberty Island Swim now top the total number of participants in the water for last year's event. There are fewer than 50 slots left for each of these events, unless we're able to expand the fields. Don't get left out of the water — enroll now!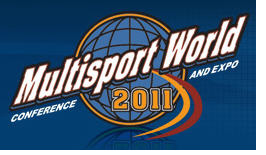 Come join NYC swim at the Multisport World Conference and Expo on Saturday. With seminars on training, nutrition and injury prevention; training clinics and workshops; competitive events for an early season test of your endurance; and a vendor expo featuring NYC Swim and other local event directors, certified coaches, local multisport clubs and retailers and manufacturers of great products, gear and apparel, it's the place to be this weekend.

Admission to the seminars and vendor expo is FREE and the first 500 registered attendees will receive a valuable swag bag with product samples, money-saving coupons a copy of Triathlete magazine and more. Plus, all registered attendees are eligible to win valuable giveaways and receive discounts on selected clinics.

Saturday, March 12
Dodge Fitness Center at Columbia University, Broadway and 116th Street
Seminars: 9 AM to 4 PM
Expo Hours: 10:30 AM to 5 PM
Clinics (registration and fee required): 8 AM to 4 PM

Sign up for a three-hour shift to help talk up our events at the NYC Swim booth, and we'll put a frequent participant point in the bank for a MIMS 2012 relay entry.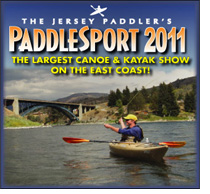 Where are you planning to be the weekend of March 25-27? Join us at The Jersey Paddler's Paddlesport show at the Garden State Exhibit Center in Somerset, NJ (45 minutes from NYC) for the largest canoe and kayak show on the East Coast. Along with over 100 vendors and manufacturers, there are seminars, demonstrations, films and our usual NYC Swim booth. We're looking for people who are interested in attending the show and would consider helping out with our booth — commit to a 3-hour shift and we'll get you into the show for free!

Our booth will be open during the entire show:

Friday, March 25, Noon-9 pm
Saturday, March 26, 9 am-6 pm
Sunday, March 27, 10 am-4:30 pm

We're also looking for volunteers to help us set up our booth on Thursday. Enrollment is now available on our website — be sure to specify which 3 hour time slot you can cover in the message to NYC Swim section of the enrollment form. We're looking forward to seeing old friends and making some new ones!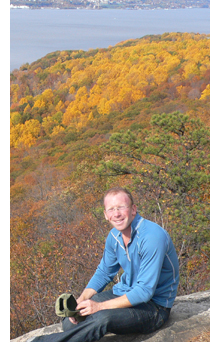 A Life in Teaching


Native New Yorker Matt Malina is a teacher at heart. This inner drive to educate, to facilitate, to share, has allowed him to engage with — and learn more about — activities and topics as diverse as mathematics, athletics, and New York City's water supply.

Matt started out in the classroom, using his degree in applied math and his NYU teaching certification to teach at the middle and high school levels in New York City. After five years in public and private schools, he went out on his own as a private tutor.

Matt's approach is hands-on and practical. His area of specialty, applied math, typically uses math to solve engineering problems. At the high school level, this means giving kids objects to manipulate, like K'Nex or Erector sets, so they can make math take shape right in front of them.

"You can have kids build a triangle," he said. "It's a real thing they can hold in their hands. They can see that it won't budge."

Matt acknowledges that math is an area of struggle for many children, hence the hands-on philosophy and familiar "tools." He's even developed a tool for teaching fractions, a set of laser-cut discs called "Satisfractions," that gives kids a way to "see" fractions. He rides his bike around the city (even amid the rough weather earlier this year) to various tutoring appointments with his pannier full of teaching tools.

"I call it my bag of tricks," he said. "Whenever I see a good tool for teaching math, I try to include it in my repertoire."

Being a private tutor allows Matt to create his own schedule, leaving time for him to pursue other long-held interests, many of which include a teaching/guiding aspect.

When Matt first graduated from college in 1998, he moved to Philadelphia, where he enjoyed biking along the Schuylkill River and taking in the sights of Boathouse Row. After noticing a slightly nondescript boathouse on the bank of the river opposite Boathouse Row, Matt decided to investigate. The boathouse in question turned out to cater to athletes with disabilities. Matt began volunteering at the boathouse, custom-suiting boats depending on the rower's ability.

When he moved back to New York City, his friends at the boathouse hooked him up with Achilles International, an organization that facilitates the participation of athletes with disabilities in mainstream sporting events such as marathons, triathlons, and bike tours. Matt rides tandem bikes with athletes who are blind, and is "amazed" by their "mental toughness."

Matt's also amazed by the water in and around New York City. A few years ago, a trip to the Ashokan Reservoir in the Catskills got him interested in the city's water supply.

"Growing up in New York City, we were always taught that the city had great water that came from the Catskill Mountains," he said. "The city doesn't have to filter its water because the watershed and surrounding lands are pristine."

After his Ashokan trip, Matt attended a workshop at the Bronx River Alliance and met Damian Griffin, the education director of the New York Aquarium, who was also in attendance. Damian arranged for Matt to have a tour of the sewage treatment plant in Yonkers. While there, he met the senior museum instructor at the American Museum of Natural History. As Matt began doing more research on the water supply, he was able to set up a lecture at the museum with Diane Galusha, author of Liquid Assets: The Story of New York City's Water System.

Under the aegis of NYC H2O, Matt continues to offer programs that teach others about the past, present, and future of the city's water system. His next event, on April 23, is a bike tour of the Bronx River. He's also planning a selection of programs that will take place in all five boroughs, as well as two hikes in the Catskills.

Matt's interest in New York's water extends to swimming in it. He cites "swimming outside" as his favorite thing to do. He's been with us for several years now, mostly swimming the Brooklyn Bridge and Governors Island events — and finishing so fast that one wonders how much he actually enjoys the water. Though he describes himself as "competitive by nature," he says that the events are fun no matter what, thanks to the "friendly, down-to-earth" people the organization attracts.

"I think it's great that the NYC Swim program exists because it brings people out to the water," he said. "It promotes a greater awareness of the water system, and an appreciation of the local ecology. Immersing them in it, literally! That's what I try to do with my own programs, get people out there, so maybe they can make their own contribution, in their own way."
RCN: PRESENTING SPONSOR OF THE NYC SWIM SERIES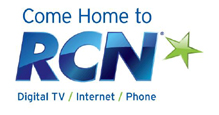 RCN Corporation is proud to present the NYC Swim Series. RCN, a leading provider of video, data, and voice services to residential and business customers, is excited to partner with NYC Swim and to assist in presenting competitive swim events and raising the public's awareness of the waters around NYC. The Swim Series would not be possible without assistance from RCN and our other sponsors. To learn more about all of them, please see each issue of Cross Currents and visit our sponsors page.
2011 PRESENTING SPONSOR

VOLUNTEER
NYC Swim is always looking for volunteers (paddlers, powerboaters, monitors, etc.) to help with our events.