Good Day!
Welcome to Reindl Bindery's fifth issue of our e-newsletter, Cutting Edge. Our goal is to keep you informed about our company and the types of services we can provide you.
If you'd like to visit our website, click on our logo above.
If you do not want to receive further mailings from us, unsubscribe by scrolling to the bottom of this email and clicking on the unsubscribe link.
---
Word from the President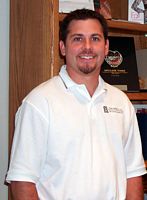 These are interesting times at Reindl Bindery. The seasons are changing. Winter will soon be upon us. That means that before we know it the year will come to an end.
I was thinking about this the other day and it scared me a little. Many of the Sales goals I planned for this year have not materialized the way I anticipated. Others have already been met. Of course there have been some surprises along the way, but surprises have to be expected in this industry.
I wondered why we aren't hitting some of the goals that I set. Did I do that bad of a job of forecasting? I really don't think so.
The state of our economy is definitely the reason that certain departments within our business have not been scheduled as heavy as previous years. How will this affect us at the end of the year? How can we adjust and adapt to this business environment to remain competitive and successful? How are we to develop a sales plan when the economic factors that we don't control are affecting our business?
I think part of the answer is pretty easy, TRY SOMETHING. A long time ago, we at Reindl Bindery decided that doing the "same old thing" was not going to allow us to grow. All we knew what to do was what we did at that time. We had several of those "brain storming" meetings and decided to switch things up a little. It was scary but we tried some new things. Of course, having very close relationships with many of our customers, allowed us to bounce ideas off of them. We started developing new operations and were able to offer more to our current customers; and at the time we gained some new customers because of our new processes.
This is becoming a way of life at Reindl Bindery. We have done more non-traditional things this year than ever before. I expect this will help us even out the bumps in the road.
When the economy comes back, we will have to figure out how to handle the normal amount of traditional work again without dropping any of the "new" things.
What a great problem to have!
David C. Reindl
---
Sweet Spot Promotion
In case you haven't heard yet, we have a special promotion going on at the moment. We've noticed quite a bit of quoting for perfect binding work and thought maybe there was something we could do to help you help your customers.
As an incentive to turn some of these quotes into live jobs, we would like to offer a price break on what we have identified as the "Sweet Spot". The criterion for the "Sweet Spot" is any upright Perfect Binding job that has less than 12 signatures and ranges in quantity from 20M - 75M.
Those of you who have sent quote requests that fall into the "Sweet Spot" have already been given the special pricing.
Call one of our estimators today to find out what kind of price break you can get on your next "Sweet Spot" Job!
We would like to thank everyone for all the opportunities to quote on various jobs. Keep it coming and please don't hesitate to contact us with any questions.
---
Employee Bio Series - Curtis Studzinski
Continuing our Employee Bio series, we would like to introduce you to our newest Estimator. We hope you enjoy the opportunity to meet our staff and get to know a little bit about those people who you may talk to every day or those people working on your projects.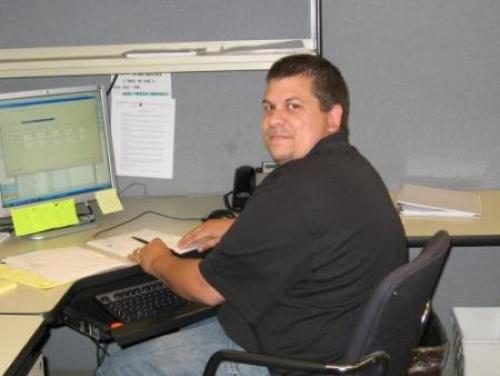 A native of Wisconsin, Curtis is one of our newest members of the team and has been with Reindl Bindery for 5 months. When asked what he enjoys about his job, he says it's definitely being able to learn a whole new field and understanding different styles of binding. He also enjoys being able to work closely with our customers. In his role as an Estimator he works with customers to assist them in coordinating their projects including materials needed, scheduling, and of course, the estimated cost to do the project. Curtis loves all types of clients and works great with everyone.
While Curtis is new with us, he brings 17 years in the printing industry and a full understanding of what our printing customers go through to get a project done. Curtis has taken several courses on printing at WCTC. In his years in the printing industry, he has won several safety awards for his consistent work on maintaining safe work environments. He'll make a great addition to Reindl Bindery's safety committee.
When asked what his approach is in working with our customers, he said "I approach clients with an attitude that the client should always be happy and given the best quality product on the market". This is definitely an approach that works well at Reindl Bindery.
When Curtis isn't working hard for RBC he enjoys watching and playing sports (Go Packers) and spending time with his wife and two boys.
To our current and future customers, Curtis says "I am new to Reindl Bindery and am looking forward to meeting and/or speaking to all of you. Stop by and see me anytime!!"
---
Facts - Economics in Wisconsin
*From www.travelwisconsin.com
Accounting for nearly $13 billion in travel expenditures per year, Wisconsin's tourism industry is one of the state's top three industries along with manufacturing and agriculture.
While Wisconsin is well known as an agricultural state, it also rates among the Top 15 in industrial output. Today Wisconsin leads the nation in the production of low-horsepower gasoline engines, power cranes, shovel hoists, mining machinery and other types of industrial equipment along with industrial controls and x-ray equipment. It is also home to one of the world's largest motorcycle manufacturers, Harley-Davidson, and brewers Miller, Sprecher and Leinenkugel's.
Wisconsin is the largest producer of cheese in the nation, producing more than 350 different varieties of cheese.
Wisconsin is also one of the top-ranking states in canned and processed vegetables, and is known as the "Beer Capital of the United States."
A wide variety of wood products come from the state's 15 million acres of forests, which also make the state a leading paper producer. Forest-dependent industries are among the leading employers in the northern part of the state.
---
Happy Holidays From Reindl Bindery
2008 has flown by so fast. So much has happened this year that 2009 will certainly be an interesting one. With any luck, it'll also be a profitable one for everyone. As always, we'd like to take the time to thank all of our customers and vendors for all the great work this year. We look forward to working with you all in 2009. We also hope you enjoy our quarterly newsletters. We will continue to strive to bring both news and entertaining information to you. We'd love any feedback you may have so we can continue to improve and provide you with the best service and finished product as we can.
From all of us at Reindl Bindery, we wish you all a very Happy and Safe Holiday season and wonderful New year!
---

---
Please feel free to forward to your friends and coworkers. Forward this message to a friend