Good Day!
Welcome to Reindl Bindery's eighth issue of our e-newsletter, Cutting Edge. Our goal is to keep you informed about our company and the types of services we can provide you.
If you'd like to visit our website, click on our logo above.
If you do not want to receive further mailings from us, unsubscribe by scrolling to the bottom of this email and clicking on the unsubscribe link.
---
Word from the President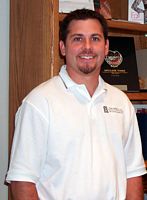 Times have sure changed things at Reindl Bindery. The economic condition of this country has forced some changes, to add to that we have completed the fourth and final move of our company.
We have been fully operational in our new facility since June first. We now have a beautiful building in a great community. It was quite a stressful event but with the help of several dedicated employees, we pulled it off.
The new building has given us new opportunities to change for the better. The biggest change is having additional space. We now have the opportunity to streamline our operation like never before. We have been able to layout our equipment in a very efficient manner that allows for better flow through production. We have more room to take customer's materials when they are ready to send them in (even if we don't need them at the time). All of these changes are to help us provide better products and services to our customers.
Like many other companies, we experienced change due to our economy. We've made some changes to our staff and our benefit package out of necessity. These changes were made to insure the strength of our company so our customers can be confident they are working with a strong vendor.
Change is rarely easy, but for Reindl Bindery it has become a way of life. As we've evolved over the years, we've realized that our ability to change and adapt is what gives us an edge over our competitors.
As things continue to change in our business, there is one thing that won't...the philosophy of what we've built this business on. Our customers are our most important concern and their work is the most important thing we have to worry about.
David C. Reindl
---
RBC News
Reindl Bindery has had a lot of good news so far this year. We won three awards in a state wide print competition for the Printing Industries of Wisconsin, and most recently, two awards for the BIA Products of Excellence. We are always proud of the work we do, but it is also great to be recognized for that work by others in the industry. A big THANKS to our customers for providing us the support and opportunity to work on their projects.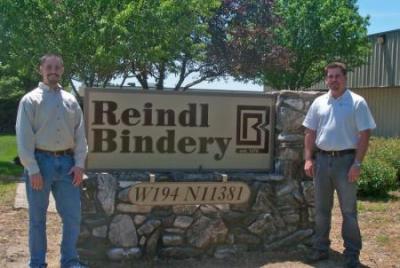 In other news, we have moved to a new location. After 10 years at our Glendale location, we relocated to a new 112,000 square foot building in the Germantown Business Park off of Highway 45 north.
With 31 years in the industry, we continue to strive to create the best customer experience and create quality products. We are always working to develop new niche markets as well as continuing to serve the industry in its conventional binding needs. In a recent press release, David Reindl said, "This is an exciting time for us. Our new, larger facility will allow us to expand and grow into new markets. It will allow us the opportunity to be more competitive and continue to provide the outstanding service our customers have come to expect."
We have 54 employees at our new plant at W194N11381 McCormick Drive. We specialize in hardcover, soft cover, mechanical binding, cover wrapping and lining along with mounting of media components for many CD's and DVD's for some of the most popular and recognizable television and movie titles. For more information about Reindl Bindery, please visit www.reindlbindery.com or contact Steve Reindl at 262-293-1444 or 1-800-878-1121.
---
Employee Bio Series - Dave Stuckey
Continuing our Employee Bio series, we would like to introduce you to Dave Stuckey, our Controller. We hope you enjoy the opportunity to meet our staff and get to know a little bit about those people who you may talk to every day or those people working on your projects and behind the scenes.
Dave Stuckey is an Illinois native who came to Wisconsin 33 years ago due to a job transfer and decided to make Wisconsin his home. He has been with Reindl Bindery for 5 years. Dave is our Controller, also known as the "money man". He handles accounting, credit, administration, and whatever else happens to come up. When asked what he enjoys about his job, he says "I have found all the employees at Reindl Bindery to be very unique and fun to work with. I have enjoyed my time at RBC more than any other job. I also wish that the tech equipment available now had been available 40 years ago".
Dave has a Bachelor Degree in Business Administration in Major Accounting from Eastern Illinois University. He truly knows his numbers. His philosophy is to always give the very best effort in everything you do whether it's work or personal.
When Dave isn't working hard for Reindl Bindery, which is pretty much 24/7 because he really likes to work, but when he does take a break he's very busy with his 13 grandchildren. He also enjoys golfing and fishing and likes to take walks everyday to keep himself healthy and fit.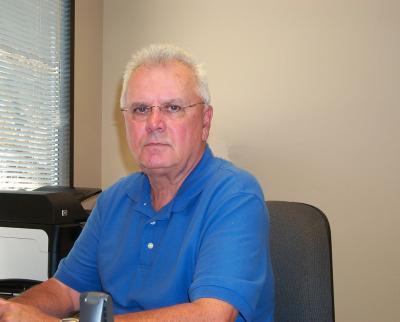 ---
Style of Book Binding - Case Bound Perfect Bound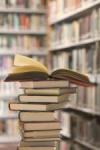 Continuing with our book binding series, we left off with Case Bound books. This issue has us moving on to Case Bound Perfect Bound books.

There are two main components in a case bound perfect bound book, the book block and the cover or case. The book block is glued to the inside of the case on each panel and along the hinge area. When performing this type of binding you are gluing a perfect bound book into a hard case. The "normal" way in which a book block would be prepared is to tip end sheets onto the first and last signature. The signatures would then be collated, skived and have a capping material applied to the spine. The capping material that is used on the book block must be tight to the spine. This produces a book block ready to be cased in. Another way to produce a book block is to put a blank cover on it instead of endsheets and capping material. If this method is chosen the tipping process would be eliminated. Also there would be no call for the book block to be capped. This provides a more cost effective method of producing a book block.

The most common case bound perfect bound book is flat back. This style of case binding refers to the spine area of the book. The spine would be sqaure and flat rather than round.

The process of case binding follows several steps. A few of the steps that are common to almost all case bound books are the following. A bead of hot melt adhesive is applied to the hinge area of the book block approximately 3/16" down from the spine on both the front and the back. These beads should be short of the head and foot by no more than ½". The purpose of these glue beads are to show the defined joint of the cover and help it hinge in the correct spot. The next step is to apply the cold glue to the end sheets. This cold glue should cover the entire end sheet from head to foot and from face to the hot melt bead. Next the cover is applied to the book block and the entire book enters into a pressing unit called a builder. The builder presses out any air bubbles and creates the defined joint in the cover. This is a basic production of case bound perfect bound books. It is possible to vary the steps along the way depending upon the desired final product.

Next time, we'll explore Traditional Perfect Bound......
---

---
Please feel free to forward to your friends and coworkers. Forward this message to a friend