Good Day!
Welcome to Reindl Bindery's seventh issue of our e-newsletter, Cutting Edge. Our goal is to keep you informed about our company and the types of services we can provide you.
If you'd like to visit our website, click on our logo above.
If you do not want to receive further mailings from us, unsubscribe by scrolling to the bottom of this email and clicking on the unsubscribe link.
---
Word from the President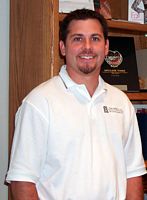 Almost everyone you talk to is crying the blues right now. Many companies are really struggling. Most of them are tightening their belts and implementing cost savings plans to ease the pain of a slow down in business. Reindl Bindery is no exception. We started the year pretty well but we have been slow the last month or so. I expect this is going to continue for awhile yet. None the less we have to manage it and work through it.
Every year we go through periods like this where we are very slow. It is easily compared to a roller coaster where you're either going up or going down and spending little time in between. We have to remember that this is a symptom of the industry we're in. Add to that our lousy economy and its obvious there isn't much to be happy about.
Well, I have a little different perspective than some other people. No matter how bad it might be out there, I am not willing to fall prey to the doom and gloom. I feel if all you do is worry and complain, and preach about how bad things are, that will become your destiny. I am staying positive, looking for new opportunities and trying to serve our customers better now than ever before.
Now more than ever, I look forward to the challenges that our customers bring to us. I want to show all of our current and potential new customers that we are here and ready for them during these tough times and will be there for them when things turn around.
David C. Reindl
---
News Release
Reindl Bindery Company receives Three Awards in Statewide Print Competition.
Glendale, WI - April 9, 2009 - Reindl Bindery Company of Glendale, WI received three awards for outstanding achievement in Novelty Books in the 9th Annual Graphics Excellence Awards, a statewide printing competition hosted by the Printing Industries of Wisconsin, the state's trade association for printing and graphics arts.
Competing against nearly 900 entries from printing and graphics arts firms from the state, Reindl Bindery Company received a Best of Category Award. The company's winning submission was in Novelty Books for Coheed and Cambria by Multi Packaging Solutions. Reindl Bindery Company also received two Awards of Excellence for Special Finishing Techniques for Graham Nash by Multi Packaging Solutions and How the West Was Won by Ivy Hill.
"We are so proud of our winning team," said David Reindl, President. "It's an honor to be recognized by the industry as a company that produces top quality, award winning materials."
Niall Power, PIW's President and CEO, agrees. "This year marks the 9th anniversary of the competition. As the standard of excellence continues to rise determining the winning entries gets more difficult. Reindl Bindery Company should be very proud of their company's achievement and the excellent work done by their employees."
The GEAs recognize those responsible for the creation and production of print communications in Wisconsin. The competition promotes excellence in print and communications and rewards companies and individuals who produce the best in print media.
PIW is the state's graphics arts trade association, representing an industry with more than 45,000 employees and $7.9 billion in annual sales.
For more information about Reindl Bindery Company, call Steve Reindl at 414-906-1111. For more information about the Printing Industries of Wisconsin and the awards, call Judi Wolters, Director of Member Services, at 262-695-6253.
---
Employee Bio Series - Karen Winfrey
Continuing our Employee Bio series, we would like to introduce you to Karen Winfrey, our receptionist. We hope you enjoy the opportunity to meet our staff and get to know a little bit about those people who you may talk to every day or those people working on your projects and behind the scenes.
Karen Winfrey is a Wisconsin native and has been with Reindl Bindery for 12 years. She is our Receptionist, but also works with customer service, accounting, and human resources. When asked what she enjoys about her job, she says the variety on a day to day basis. She loves being busy.
Karen started out working directly with the human resource department responsible for the daily time sheets and preparing payroll hours each week. Now, in addition to being our first point of contact for people, she is the eyes and ears of the company. She talks with all of our clients and vendors and makes sure everyone gets to where they need to be. Karen is still processing employee hours and assisting with the payroll process, but she also works with accounting and assists in processing the billing.
Karen says she believes her 7 years of experience in the banking industry has helped her in working with customers and handling the phone system. She loves the ability to deal with people one-on-one and helping in anyway she can.
When Karen isn't working hard for Reindl Bindery she enjoys her favorite television programs like 24 and Prison Break. She's also a sports fanatic and could tell you anything you want to know about basketball. She loves watching movies regardless if it's a rental or at the theaters.
Karen says she really enjoys working for Reindl Bindery and loves the people she gets to work with everyday. She's always up for a challenge and will take on anything that comes her way.
So next time you call us, it'll be Karen's friendly voice there to greet you.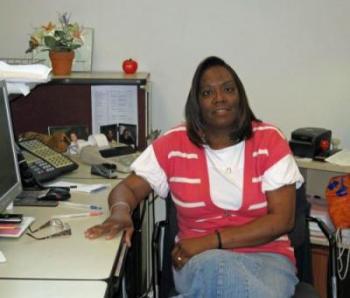 ---
History of Book Binding - Case Binding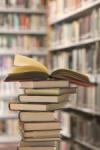 As we continue our history of book binding, I wanted to thank everyone for the positive feedback on our February issue. We are very glad people are enjoying this particular series.

So we left off with how the idea of binding books came about. In this artlce we'll delve deeper into the types of binding available.

The process of case binding (hardcover books) is the most technical and involved of all the book binding processes. Case binding combines all the facets of bookbinding. Operations like folding, tipping, gathering, sewing, and perfect binding are all part of the case binding process. Case binding produces the highest quality most durable books available today. The majority of the books that are designed to last for many years are bound using this highly involved process. Because of all the different operations that take place, the case binding process is the most expensive method of producing a book.

There are several components that make up a case bound book. The only two components that are required are the book block or body and the case. There are also other components that can be added to a case bound book to either increase its aesthetic value or to make it even more durable. One of the most common components that can be used to enhance the look of the book is a headband. A headband is a decorative cloth strip that is applied to the spine of the book. A headband is designed to hide the point where the book meets the case at the spine. A headband does not provide any added strength to the book, it is for decoration only. Super is another component that can be added to the book block. Super is a mesh like material that is adhered to the spine to reinforce the hinge or joint area of a case bound book. Super also ads strength to the book block. Super is applied to the spine underneath the headband and wraps around the spine approximately 1-¼ inches down. Ribbons can also be glued to the spine to act as a bookmark if so desired. These components are not necessary for producing a case bound book but they do offer more options.

When case binding a book there are a few different methods or styles that can be selected. These methods include flat back/ tight back, round back/ loose back or any combination of these styles. A flat back tight back is primarily used when making a perfect bound case bound book and round back loose back would typically be used when producing a Smyth sewn case bound book. These are the normal or standard methods of producing case binding but these methods can be altered if so desired.

The least complicated method of case binding is the method of flat back tight back. With this process the book block is flat on the spine and adhered to a chipboard strip inside the cover. Hot melt adhesive is applied to the spine of the book block as well as to the joint. The end sheets are then glued to the inside panels of the case using a water based cold glue. After the cover is applied to the book block the entire book then enters the builder where it is pressed to set the glue and adhesive.

Another method of case binding is round back loose back. The first step in this method of casing-in is the process of rounding or forming the spine. As the book block enters the machine, a set of rollers pinches the book and rolls it upward. This causes the spine to curve upward or away from the face. After this step the book is transported to a backer. The backer consists of a rounded iron that is pressed against the rounded spine of the book block. This rounded iron then rocks back and forth on the spine flaring the edges of the book block. This flared portion of the book block is called a joint. The book then proceeds through the machine where the hot melt is applied just below the joint and the cold glue is then applied to the end sheets. The cover is then set to the book block and passed through the builder.

The process of case binding is highly involved. In order to be an effective at running a casing-in machine the operator must be well versed at all the other facets of bookbinding. He/she must understand sewing, perfect binding, and every operation that goes with the different steps of case binding. When the components enter into the case-in process it is too late to make changes to the product. The case-in operator deals with finished products. These finished products are combined to create a case bound book. If there is a problem with the components, little can be done at the case-in line to fix it. These are the reasons that casing-in is the most expensive method of bookbinding.

Next time, we'll explore Case Bound Perfect Bound......
---

---
Please feel free to forward to your friends and coworkers. Forward this message to a friend