Good Day!
Welcome to Reindl Bindery's tenth issue of our e-newsletter, Cutting Edge. Our goal is to keep you informed about our company and the types of services we can provide you.
If you'd like to visit our website, click on our logo above.
If you do not want to receive further mailings from us, unsubscribe by scrolling to the bottom of this email and clicking on the unsubscribe link.
---
Word from the President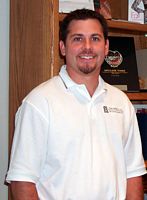 I wrote in my last newsletter article that I was looking forward to the upcoming year. We have so many exciting things planned for 2010. With the move to our new facility behind us, we can now concentrate on the future.
Many people have asked me if we've settled in yet. The way I answer that questions is, "Yes, we're in the new building, but No, we haven't settled on everything." We will continue to make improvements to our processes and equipment. It's like being in a race that has no finish line. We will always have something that we can improve upon. Be it the way we serve our customers, coach our people or produce the jobs that come through.
With some new equipment coming soon, we will have to do a good job at bringing our customers up to speed with our new capabilities and with that some new production requirements. Our employees will also need to learn how the new equipment functions and how it all fits into our overall picture. One thing is for sure, our ability to serve all of our customers better will soon be apparent.
I would love the opportunity to personally discuss how Reindl Bindery can serve your needs and help you serve the needs of your customers. It is my sincere hope that you have the opportunity to visit us or at least talk to one of our great employees in the coming months.
David C. Reindl
---
RBC News
Reindl Bindery has gone social!
Join our Group on Linked In or come see our company profile page.

Come tweet with us on Twitter!

Check out our profile page on Graphic Arts Online as well.
With the rise of social networking usage, Reindl Bindery understands the importance of relationships and the need to always be in contact with the people we work with. Our goal is to continue emphasizing relationships through the use of social networking tools. These are great forums to share ideas and continue to share who we are with our customers and vendors. We hope you will join us!
We're quite proud of our new space and would love to give you a tour. If you are interested in coming out to visit, please feel free to contact David or Steven Reindl.
---
Employee Bio Series - John Radmer
Continuing our Employee Bio series, we would like to introduce you to our Shipping & Receivng Manager. We hope you enjoy the opportunity to meet our staff and get to know a little bit about those people who you may talk to every day or those people working on your projects.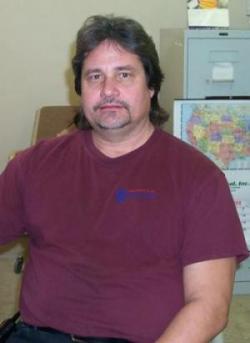 John Radmer is a Wisconsin native and has been with Reindl Bindery for 17 years. As our Shipping & Receiving Manager, he oversees all aspects of the shipping and receiving process ensuring complete accuracy. He maintains all records on anything coming into and leaving our shop. He also negotiates the rates of various trucking companies and takes care of waste material heading out for recycling. He also oversees a crew of 3 forklift drivers to ensure various projects get to the proper machines and that each operator has all the materials they need for each job. John and his crew do an excellent job making sure the operators have what they need and when they need it for seamless transitions. When asked what he enjoys about his job, he says he likes the day to day aspects and being able to work with a great group of people. Before being promoted to manager, John was in charge of cleaning, landscape work, and preventative maintenance on the machines.
John's approach to his work is based on always being a conscientious person. He strives to be thorough and give our customers and vendors the kind of service that they have come to expect.
When he isn't working, he enjoys spending time with his family as well as doing activities like weight lifting, playing guitar, working outdoors in the woods and having a bonfire at the end of a busy day. His pride and joy is his 1972 'Cuda which he loves to show off during cruise night.
John is a hard worker who has made a name for himself at Reindl Bindery. He is yet another star employee who continues to strive for excellence.
---
The Estimating Process

Our estimators clearly have been pretty busy as of late, and I wondered what all is involved in providing quotes for potential jobs. After a few minutes I knew it was much more complicated than I would have guessed. There are many steps and lots of questions that go into creating a proper quote.
There are a number of things that are important, but this bit of information is required just to start a quote.
Complete customer information

Name of the company
Name of the individual
Phone number
Fax number
E mail address
If you have not worked with us before, how did you find us (us marketing folks love this type of info)

Number of Copies to be quoted
Trim size of the body pages
Number of pages in the book
Type of binding needed
How will the pages be supplied
Time the quote is needed back
Are there any specific packaging instructions
Is there any shipping information - i.e., should the job ship via UPS
The last thing that would make a difference in how a job might be quoted is if there is an idea of a production schedule. How many days will we have to complete the job?
Some people fill out our on-line form with just about every binding style we have listed; it can be difficult to know what they are looking for. If you're not sure, it would be best to start with a phone call to our estimating department to get some details worked out so that the requests can be taken care of in a timely manner. In many cases the person asking for the quote may already have specifications from their customer; a copy of those is always helpful.
This is just a benchmark, but should get you started. We can't wait to hear from you. Our estimators are standing by to help you!
---

Wishing everyone a very happy and safe 2010!
---
Please feel free to forward to your friends and coworkers. Forward this message to a friend