Good Day!
Welcome to Reindl Bindery's second issue of our e-newsletter, Cutting Edge. Our goal is to keep you informed about our company and the types of services we can provide you.

If you'd like to visit our website, click on our logo below.

If you do not want to receive further mailings from us, unsubscribe by scrolling to the bottom of this e-mail and clicking on the unsubscribe link.
News at Reindl Bindery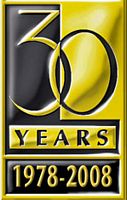 On June 27th of this year, there was a change in ownership. Dale and Kathy Reindl passed the torch to their sons, David and Steven Reindl. David has taken over the role of President and Steven is now Vice President. Dale will continue his employment with the company as well as named Chairman of the Board. "As an owner of a family owned business it has always been my dream to be able to have our family business pass on to the next generation," states Dale.

In February of 2008, this family owned company will be celebrating 30 years in business. With the change in ownership, we look forward to another great 30 years. Look for more news on upcoming celebrations in future newsletters.
Word from the President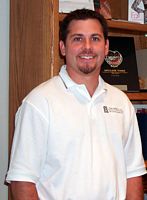 2007 has proven to be an interesting year for Reindl Bindery. With our change in ownership we have some new ideas that we've started putting into action. Our basic philosophy and background will prevent us from loosing sight of what has kept us in business for almost 30 years. For many reasons we are looking forward to 2008. Some new offerings and ideas will surely help us provide the most innovative products and services to our customers.

To our current customers, thank you for all of your business. To our prospective customers, we look forward to working with you.

At your convenience I encourage you to search our website. I expect you will find it very informative.

David C. Reindl

Employees Take Safety Seriously
In August, many of the employees participated in both general Red Cross training and CPR training. We had a great mix of office and shop personnel. The team at Reindl Bindery takes learning proper procedures to deal with possible illness or injury very serious. Those participants learned a great deal and had fun in the process. Everyone felt confident they would be able to properly respond to any situation whether it's at the workplace or somewhere else. All participants passed with flying colors!

The program was such a success we have almost all the staff wanting to participate. We go through re-certification on an annual basis and have opened up a second class for those new employees looking to participate.

Binding Tip: Smyth Sewn Perfect Binding
GUIDELINES FOR PRODUCTION

Whenever a book is to be sewn it must first be gathered or collated. Depending upon the number if signatures and the quantity of books to be made, a few options can be selected for the collation stage. These options include hand gathering and machine collating.

NOTE: single sheets (2 pagers) and 4 pagers must first be tipped before sewing. There is no middle to a 2 pager and a 4 pager will rip due to the spine being only one sheet thick.

SIZES: Minimum 4" X 5", Maximum 11 3/8" X 15"

BULK: Minimum 3/32", Maximum 2 5/8" (Kolbus)

TRIMS: ¼" (normal), 1/8" (minimum), 1" (maximum)
**Books cannot have large trim on all sides.


GUIDELINES FOR PRINTERS

• 3/8" high folio lip required. (allows the sewing machine to open the signature to
the center and is an absolute must when sewing open head or inserted signatures).
• Grain direction should run parallel to binding edge. (increases strength and helps to avoid moisture wrinkles)
• Spines must not be perforated. (the thread must sew through paper, not holes)
• Covers should extend 1/8" beyond folded signatures on both the head and the foot. (helps prevent glue secretion)
• Signatures should be stair stepped (marks on the spine to check collation)
• All folded signatures should be the same size.

Industry News
In September, we received a letter from the BMI (Book Manufacturers' Institute, Inc.) president, Bill Upton. He spoke of a conference he attended where the speaker was Bruce Chizen of Adobe. We found the information to be very interesting and thought we'd pass it on to you. Below is a passage from his letter to BMI members.

"Bruce Chizen, the CEO of Adobe, said straight out that books would be gone within 15 years. His belief is that electronic gadgets will replace the function of the printed book in the near future. However, I can't picture a world with fewer books. Obviously this should concern all of us. If the printed book market were to decline by 10% or 20% it would be devastating to BMI and its member companies.

Another ominous development in society, one that should be of no less a concern to BMI members than electronic gadgetry, is the diminishing amount of time that the average American spends reading books. People spending more and more time surfing the web, playing electronic video games, sending instant messages and working through email, and less time reading books.

The fact that this phenomenon pertains more to our children's generation than to our own doesn't ease my worries about our industry. It also leads to a broader concern: we're developing a social case of Attention Deficit Disorder. Due in part to the time we spend with our gadgets, North Americans, while enjoying the greatest economic advantages of any region on the planet, perform at a mediocre level scholastically when comparing our secondary school students to others around the world. If this trend continues, the long-term impact on our society and our standard of living will be profound.

BMI's Readership and Special Projects Committee believes there are things BMI and its members can do to address these concerns for both the book industry and our society overall. One is Youth Readership and the Reach Out and Read organization. For the past ten years, BMI has given financial support to literacy organizations around the U.S. These donations have helped address the problem of illiteracy where it already exists; however, if, in addition to these efforts, we can also support organizations that promote youth readership, we can actually prevent illiteracy and expand the future market of books. This was pointed out to us by the speakers who addressed our Annual Conference last October, particularly Dr. Barry Zuckerman of Reach Out and Read. The following points were among those Dr. Zuckerman made in his presentation:

- Reading is a complex task, involving the coordination of several centers of the brain.

- As is the case for learning to speak a language, the pre-school years are a critical stage of life for preparing a child to learn to read.

- About 35% of U.S. children enter kindergarten unprepared to learn to read, and those same children tend to perform below grade level on reading tests throughout their school years.

- For most children, this lack of preparation is preventable and can be addressed through the simple act of reading aloud to a child for 20 to 30 minutes per day from the age of 6 months to 5 years. In fact, regularly reading aloud to a pre-school child is the single best thing a parent can do to prepare the child for success in school.

- Reading aloud to a child helps give him or her an understanding of the basic mechanics of reading: moving from left to right and top to bottom, turning the page, and understanding that the words and letters represent sequences of sounds.

- Being read to by a parent also provides pleasant experiences for a child which he or she will associate with reading. These pleasant associations help instill in the child a desire to learn to read. For children with mild learning disabilities, a desire will make the difference between learning to read and giving up.

- The above findings are based on relatively recent research on brain development, and therefore, are not yet widely known by parents.

- Reach Out and Read, which is a national organization, strives to communicate the importance of reading aloud to young children through well-baby checkups at pediatric clinics. As the vast majority of children in the U.S. are taken to well-baby checkups by the parent, this is an effective point of contact for conveying this message. The essential message of Reach Out and Read is that reading aloud to a young child is as important for the healthy development of the child's mind as immunizations are to the healthy development of his or her body."

BMI will be sending out follow ups on ideas to address these issues. Some things Mr. Upton mentions in his letter that we all can do is simple....help spread the word about various organizations through communication with employees and customers, donation of age appropriate books (books that may have cosmetic defects that may otherwise be scrapped), volunteer, and donate.

Look for more information in future newsletters.
Fun Facts: Green Bay Packers

Did you know that the Green Bay Packers were founded in 1919? They officially joined the league in 1921.

Which team won more NFL Championships than the "Pack" in the 20th century?

No one. The Green Bay Packers won a total of 12 NFL Championships with the Chicago Bears coming in second with 9 wins and the 49ers and Cowboys tieing at 3rd with 5 wins each.