#litquake #SanFrancisco #literaryfestival #litquake2016
Press Contact
Liam Passmore
Shave and a Haircut
liam@shaveandahaircut.biz
415-865-0860; 415-218-1544 (c)
Warning: Chance of a Major Litquake in San Francisco This Fall Upgraded to 100%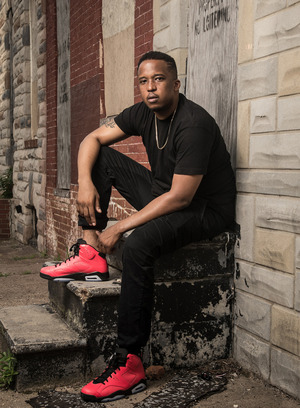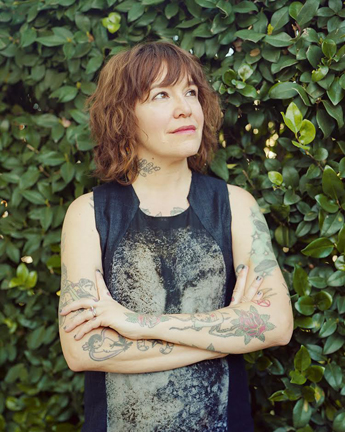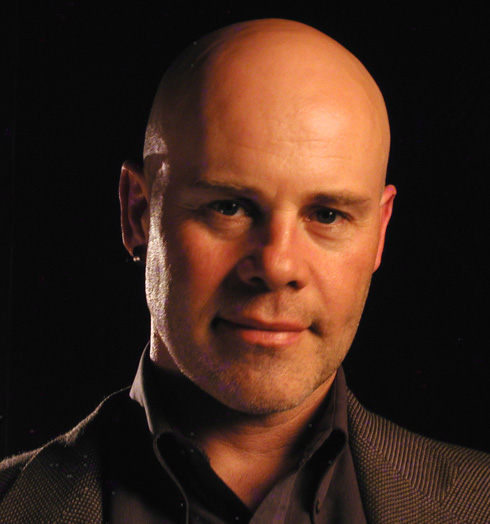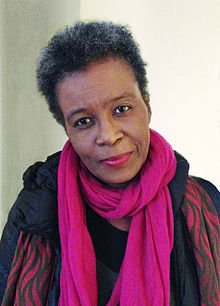 From left to right: D. Watkins (Mike Morgan);
Michelle Tea (Gretchen Sayers);
Thomas Dolby (courtesy Thomas Dolby); Claudia Rankine (John Lucas)
A Baltimore drug dealer turned columnist and author documenting living and dying while black in America, an 80s music star/technology whiz who was once blinded by science, a comedian and writer for
Broad City
, a quartet of Pulitzer winners, a beloved and much-missed SF queer literary ex-pat in conversation with Daniel Handler, the son of Hunter S. Thompson coming to SF to help celebrate
GONZO: FIFTY Years of Hunter S. Thompson,
an SF-based journalist tracing the history of Bruce Lee and the martial arts in America, and one of the premiere authors of thrillers of the last three decades join a cast of hundreds—including at least one celebrity chef, a number of world-renowned poets, a Sonoma-born author whose debut novel
The Girls
has critics everywhere raving, first nation writers, a journalist chronicling the chaos of tech disruption, storytellers, feminists, an SF author living part time in Beirut who recently and memorably compared the beauty and chaos of that city to Elizabeth Taylor, memoirists, foodies, eccentrics, scientists, children's book authors and a crew of assorted literary loudmouths & eerily observant deep thinkers for Litquake as it takes over the Bay Area literary scene for 9 days in October
October 7-15, 2016; Full schedule + tickets go online on September 1, 2016;
www.litquake.org
August 9 2016, San Francisco
– Litquake 2016 opens Friday, October 7 with an opening night Shakespeare-themed opening night and party at the Herbst in honor of the 400
th
anniversary of the Bard's death, and will roll throughout the week, with its big close being the Lit Crawl, a literary pub crawl through the Mission the following Saturday the 15
th
.
The entire schedule will go online Monday, September 1, but select highlights include:
D. Watkins is doing Porchlight Storytelling Series event with the theme, "Life During Wartime." He will also participate in Straight, No Chaser: Writers at the Bar featuring Charlie Anders, Joshua Mohr, Alia Volz, Christian Kiefer, and Zahra Noorbakhsh. Porchlight at Verdi Club on 10/10; Straight No Chaser at Vesuvio in North Beach on 10/12.

Thomas Dolby with his memoir The Speed of Sound: Breaking the Barriers Between Music and Technology (to be published on 10/11/2016). Swedish American Hall on 10/14 at 8:30pm.

Phoebe Robinson – Comedian and writer who has worked on the super popular Broad City television comedy series among other projects will appear at "Who's Laughing Now? A Night of Funny Females" where she will be joined by Beth Lisick, Jade Chang (The Wangs Vs the World), and Caitlin Gil, a gay comedian and writer originally from SF who now hosts a weekly comedy show in L.A. with Bobcat Goldthwait.

Pulitzer Night: A veritable Pulitzerpalooza with the first half of the program featuring Robert Haas and Jane Smiley (Pulitzers for poetry and fiction, respectively) in conversation, while the second will be TJ Stiles and Richard Rhodes (Pulitzers for biography and nonfiction respectively) also in conversation. Co-presented by California Humanities at the American Bookbinders Museum on October 11.

Michelle Tea in conversation with Daniel Handler: Michelle Tea's new book is Black Wave, and is to be released on 9/5. She describes it as a "despotic fiction/memoir hybrid," and this is her first appearance in San Francisco since moving to Los Angeles in 2015. Daniel Handler, aka Lemony Snicket is a long time admirer of Tea and arranged to take this opportunity to celebrate her life and career. "I think people are waking up to the fact that Michelle Tea is a major writer and a titanic figure in the Bay Area lit scene," says Handler. "It's one of the few things I've been right about in the past 20 years." Co-presented by RADAR Productions at the American Bookbinders Museum on October 9.

GONZO: Fifty Years of Hunter S. Thompson featuring his son Juan Thompson, author of Stories I Tell Myself: Growing Up with Hunter S. Thompson; Alan Rinzler - editor of three Hunter Thompson books (so buckle up for some stories!); Susie Bright, longtime pen pal of HST who will be bringing some memorable voicemail messages that HST left on her answering machine from back in the day. In addition to rare archival footage, the evening will include other guests to be added. Swedish American Hall on October 8.

Charles Russo, journalist and author of the new book Striking Distance: Bruce Lee and the Dawn of Martial Arts in America, a history of martial arts in the Bay Area, and Bruce Lee's involvement in that scene (Lee was born here and lived in both SF and the East Bay where he operated a martial arts school); slide show and conversation at the American Bookbinders Museum on 10/13.

John Lescroart the New York Times bestselling author many times over known for his series of legal and crime thriller novels featuring the characters Dismas Hardy, Abe Glitsky, and Wyatt Hunt. Delancey Street Restaurant on October 11 at noon.

Emma Cline, a Sonoma-born author whose debut novel The Girls has taken the country by storm and received the kind of critical response writers dream of; presented by Litquake and the JCCSF on Monday October 10, 7pm at the JCCSF.
Other authors, participants and not to be missed events of note include
Claudia Rankine – Award winning poet (including National Book Critics Circle Award) in conversation at Swedish American Hall on 10/14.

Yaa Gyasi – Author of the New York Times bestselling debut novel Homegoing.

Chinaka Hodge – nationally known and well regarded poet, playwright and educator who makes her home in the East Bay.

Rabih Alameddine – SF-based author who divides his time between San Francisco and Beirut; his most recent book was An Unnecessary Woman in which he compared the chaos and drama of Beirut to Elizabeth Taylor. His next novel is The Angel of History which comes out 10/4/2016. He will appear at Litquake in the Castro: outstanding writers from the LGBTQ community on 10/9.

Greg Sarris joins Writing Indigenous Experience / Indigenous, First Nations, Native Americans or American Indian who are bringing a new wave of literature to the forefront. Roxanne Dunbar-Ortiz, Dina Gilio-Whitaker, Alison Owings and Kim Shuck discuss the unique challenges faced by writers communicating indigenous realities for a wider audience. At the San Francisco Center for the Book on 10/12.

Antonio Garcia Martinez – author of Chaos Monkeys: Obscene Fortune and Random Failure in Silicon Valley at The American Bookbinders Museum

Nayomi Munaweera's debut novel, Island of a Thousand Mirrors was long-listed for the Man Asia Literary Prize and the Dublin IMPAC Prize.. Nayomi's second novel, What Lies Between Us was hailed as one of the most exciting literary releases of 2016 from venues ranging from Buzzfeed to Elle magazine. Lit on the Lake at the Oakland Public Library on October 14, 6:30 – 8pm

Litquake's Eat, Drink, and Be Literary is a showcase for food writing, including non-fiction, literature, recipes, journalism, memoir, and travelogues that explore the fundamental relationship between people and food. Well-known food bloggers, culinary organizations, and startups will be on hand to round out this inspiring program, with food tastings, demos and book sales throughout the day. Panels center on vegetarianism, sustainable food, the truth about gluten, and food memoirs. Participants include Tara Duggan of the San Francisco Chronicle, celebrity chef and restaurateur Ryan Scott known for appearances on national talk shows and television programs including regular appearances on Today and Rachael Ray and Margo True, Food Editor of Sunset Magazine along with a number of food writers, stylists and educators. The Chapel in SF's Mission District at 777 Valencia Street on October 9.
​
Barbary Coast Awards

Literary Legends: Maxine Hong Kingston and Alejandro Murguía
Kathi Kamen Goldmark Award for Devotion to the Cause: Michael Krasny
California Classics Award: Thomas Sanchez for Rabbit Boss
LGBT Castro Vanguard Award: Jewelle Gomez
Literary Publication: The Threepenny Review
Literary Institution: Bancroft Library
Bookstore Hero: Paul Yamazaki of City Lights Bookstore & Publishers
In Memoriam: Justin Chin
Separate press release for 2016 Barbary Coast Award recipients can be found
HERE
What:
Litquake 2016
When:
October 7-15, 2016
Where:
Various venues throughout San Francisco and the Bay Area
Tickets:
Many events are free, but tickets can be purchased at
www.litquake.org
High-resolution photos can be found
HERE
High-resolution logos can be found
HERE
The closing night Lit Crawl schedule is being finalized and will be announced on
September 15
, but is expected to include close to 80 venues over the three one-hour phases of the Crawl.
About Litquake
Litquake, San Francisco's annual literary festival, was founded by Bay Area writers in order to put on a week-long literary spectacle for book lovers, complete with cutting-edge panels, unique cross-media events, and hundreds of readings. Since its founding in 1999, the festival has presented more than 7,000 author appearances for an audience of close to 150,000 in its lively and inclusive celebration of San Francisco's thriving contemporary literary scene. Litquake seeks to foster interest in literature, perpetuate a sense of literary community, and provide a vibrant forum for Bay Area writing as a complement to the city's music, film, and cultural festivals. 2015 Dates: 10/7-15.
www.litquake.org
Litquake is made possible in part due to the support of the following sponsors: The Miner Anderson Family Foundation, Margaret & Will R. Hearst III Gift Fund, San Francisco Grants for the Arts, Bloomberg Philanthropies,
craigconnects.org
, Jack & Rose Ulllman Foundation, Fleishhacker Foundation, Bernard Osher Foundation, California Institute of Integral Studies, HarperOne, Moleskine, Out of Print, SF Travel, Stanford Continuing Studies, California College of the Arts, and the Yerba Buena Gardens Festival
Media Sponsors & Partners:
San Francisco Chronicle, 7x7, KQED, KALW 91.7, Bay Area Reporter/BARtab and Johnny Funcheap
###