Join us this Friday for a special Model D Speaker Series at the University of Michigan. We're taking our show on the road to Ann Arbor for the 2nd annual IdeaLab at the Revitalization & Business conference presented by the Ross School of Business.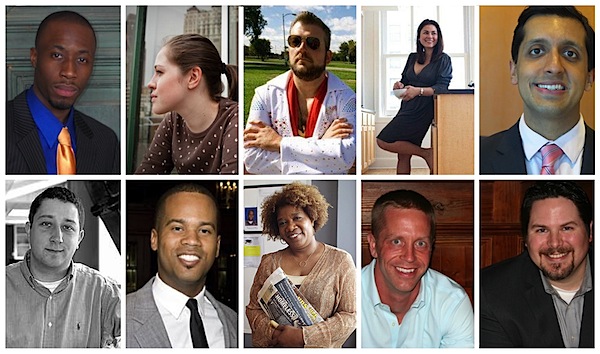 We're excited to present an impressive line-up of creative thinkers and doers who are shifting Detroit's business landscape:

Ken Agacinski, The MORE Program
Phillip Cooley, Slow's Bar BQ & Ponyride
Nick Gorga & Ted Balowski, Hatch Detroit
Rishi Jaitly, Kiva Detroit & Knight Foundation
Josh McManus, D:hive
Veronika Scott, The Empowerment Plan
Delphia Simmons, Thrive Detroit
Bobby Smith, EnGarde Detroit
Suzanne Vier, Simply Suzanne & Tashmoo Biergarten
From creating more opportunity for startups, to teaching financial literacy to young fencing students, to turning a design school assignment into a job creator, these Detroiters demonstrate the possibilities that emerge when our entrepreneurial spirit and the public good meet.

Join us this Friday, January 20, 1:00-3:30 p.m. at the Ross School of Business, 701 Tappan Avenue in Ann Arbor. Register online here.

For more info, visit http://www.modeldmedia.com.


---