---
Like Us On Facebook and Win!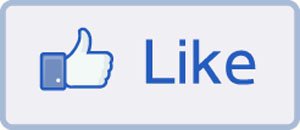 Now thru Feb 29, 2012
Visit Lodi! Conference & Visitors Bureau
(209) 365-1195
115 S School Street, Lodi
http://www.facebook.com/visitlodi

Looking for an excuse to come to Lodi? How about complimentary wine tasting and a free overnight stay? Just "Like" our Facebook Page to be eligible for a drawing on March 1, 2012. It's so simple. But hurry, time won't wait; like us now!
---
cellardoor Live Music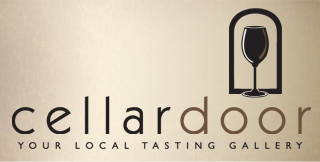 Friday and Saturday Nights starting at 7:00 pm
cellardoor
(209) 339-4394
21 N School Street, Lodi
http://www.lodicellardoor.com

Whether it's the contemporary Jazz blend of Unit 7, the classic rock 'n' roll hits from Big Booty Bob and the Backside kickers, or the get up and dance stylings from the Neo Hipsters, Live Music at the cellardoor is sure to be a great night of live music!

Most Friday and Saturday nights, the cellardoor is the place to be for wine and live entertainment. Be sure to check their website to find out who's playing!
---
First Friday Art Hop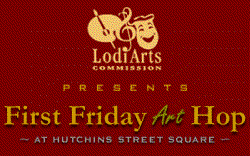 Feb 03, 6:00 to 9:00 pm
Venues Throughout Lodi
http://www.lodiarts.org/

Join us for a free monthly city-wide art walk sponsored by the Lodi Arts Commission. The art hop consists of multiple venues thoughout Lodi displaying and supporting the works of local artists. These art shows are free and the entire family is welcome to attend. We look forward to seeing you on the first Friday of every month for an evening celebrating the Arts. For the participating venues, please check the Lodi Arts Commission website.
---
Hidden Symmetries Exhibit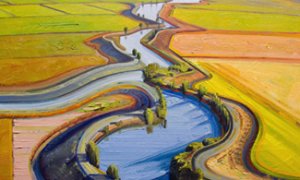 Opening Reception: Mar 10, 1:00 to 4:00 pm
Exhibit Showing: Mar 05 - April 28
Knowlton Gallery
(209) 368-5123
115 S School Street, Suite 14, Lodi
http://www.knowltongallery.com

Deladier Almeida's ongoing exploration of aerial views of the man made landscapes of Northern California continues in March-April, with his newest collection of work, "Hidden Symmetries." Deladier wants to revisit the region's landscape as revealed from an aerial viewpoint. From the ground the land here is flat and contained, but from the air, the patterns created by farming, and the thousands of intersecting waterways bisecting the land, brings a new perspective.
---
Knowlton Gallery Workshop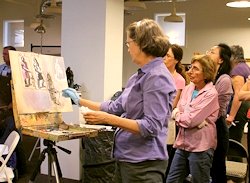 WATERMEDIA PAINTING WITH DALE LAITINEN
Mar 16-18
Knowlton Gallery
(209) 368-5123
115 S School Street, Suite 14, Lodi
http://www.knowltongallery.com

Watermedia Painting with Dale Laitinen is intended for artists of all levels who would like to develop their visual language from line, to edge, to shape, to complex shapes and design, through watermedia techniques. Students will focus on the relationship of line and shape to the abstract underpinnings of natural forms. Through both drawing and painting, we begin to see beyond the obvious description of things to the poetry of the subject. Demonstrations, talks, critiques, and individual instruction will not only include the practical applications of technique, color layering, shape making, and use of line in painting, but ways to access the indefinable reason for painting in the first place.

Covered in the workshop: Transparent watercolor techniques * Opaque watermedia * Traditional painting surfaces (watercolor paper) * Alternative painting surfaces (aquabord/clayboard) * Drawing for painting and in paintings * Interpreting landscape as personal language.

Dale Laitinen is best known for his watercolor paintings of the mountains and deserts of the Western United States. He is a signature member of the National Watercolor Society and Watercolor West. Laitinen has conducted workshops throughout the United States and in France. He lives and works in Mountain Ranch, California.

Tuition is $300.
---
Food Apreciation Classes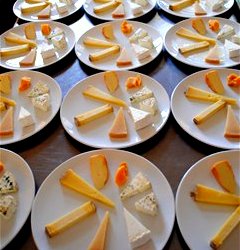 Feb 16 and 22
Mar 1, 10, 16, 17, 20, 27 and 29
Times Will Vary
Cheese Central
(209) 368-3033
11 N School Street, Lodi
http://www.cheesecentrallodi.com

These classes will enhance your knowledge and palettes for everything from your cheese basics to preparing to host a fabulous party at home. Classes are generally two hours in an intimate setting to allow the one on one time with the instructor. So whether you want to make fresh pasta at home or figure out what cheese goes well with your wine (or beer!), be sure to check out the classes offered at Cheese Central!
Call to schedule your group's personal party. Minimum of 8 guests, maximum of 10 guests . $45 per person.
---
Sip and Savor Wine Appreciation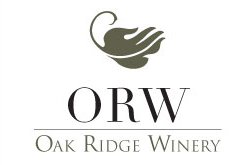 Feb 18 and Mar 17, 10:00 am to 12:00 pm
Oakridge Winery
(209) 369-4758, x27
6100 E Victor Road, Lodi
http://www.oakridgewinery.com

Conducted by G.M. "Pooch" Pucilowski, Chief Judge for the California State Fair Wine Competition, each class is unique and promises to offer both fun and education to wine enthusiasts of all levels, and a chance to sip some truly delicious wines from Lodi's finest wineries!
$15 (Members) / $25 (Non-Members) Discounts of up to 40% and Season Passes available
---
Consumer Wine Awards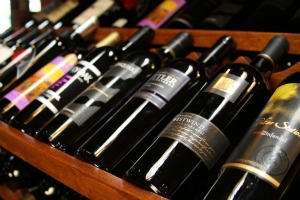 Mar 17-18, 11:00 am to 4:00 pm
Hutchins Street Square
(209) 333-6782
125 S Hutchins Street
http://www.consumerwineawards.com/

This is the second year for the Consumer Wine Awards at Lodi, and the fifth year of a series of tasting events designed to refine and improve the consumer wine evaluation process. The Consumer Wine Awards at Lodi recognizes and celebrates the fact that every person has unique physiological and sensory differences that profoundly affect wine and food preferences. The judges assessing each category of wine will be the very consumers who are most inclined to buy and enjoy the wines of that category.

Please visit the Consumer Wine Awards website for more information
---
32nd Annual Lodi Spring Wine Show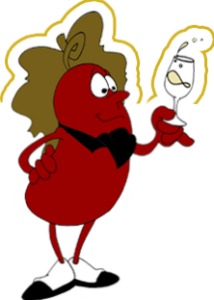 Mar 30-31
Lodi Grape Festival Grounds
(209) 369-2771
413 E Lockeford Street, Lodi
http://www.grapefestival.com
Enjoy more than 40 wineries under one roof - rain or shine. Learn how to taste AND make wine. Sample gourmet olive oils. Watch cooking demonstrations. Relax on the "Cigar and Port" patio. Browse wine and grape themed vendors, including fabulous wine barrel furniture. Get an up close look at the latest grape growing and harvesting equipment. Nibble on tasty treats from some of the area's finest food purveyors. Enter to Win! The Ultimate Wine Basket of over 100 bottles of wine and other goodies (proceeds benefit the Lodi Grape Festival Bucks-for-Books Scholarship Fund). Beautiful commemorative wine glass. No driving from winery to winery ... it's all here for you!
Tickets are $30.00 in advance through March 29th (Day of show at the door $35.00.) Tickets are on sale now and available March 1st at the Lodi Grape Festival office, Lodi Avenue Liquors, Lodi Wine Cellars, Raley's Camera Department, Van Ruiten Family Winery and cellardoor. There is a $3 processing fee for tickets ordered online or over the phone. HINT! If you are a member of one of our participating wine clubs, get their coupon code and pay only $25 per ticket online. Offer good through March 29, 2012. Show Hours Friday: 6:00 p.m. - 9:00 p.m. Saturday: 5:00 p.m. - 8:00 p.m
---
Country Joe's Tribute to Woody Guthrie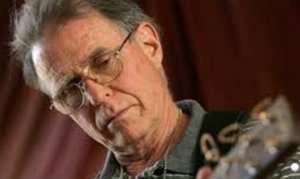 Feb 26, 3:00 pm
Hutchins Street Square
(209) 333-6782
125 S Hutchins Street, Lodi
http://www.hutchinsstreetsquare.com

In his highly entertaining Tribute to Woody Guthrie, Country Joe McDonald deftly conveys all the charm and talent, plus the social and political consciousness of the legendary folksinger from Oklahoma.
---
Senior Follies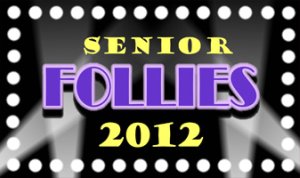 Mar 04, 2:00 pm
Hutchins Street Square
(209) 333-6782
125 S Hutchins Street, Lodi
http://www.hutchinsstreetsquare.com

The ever-popular Follies returns! Directed by Mike Bartram and Sabrina WIllis of Changing Faces Theater Company, Senior Follies showcases Lodi's talent in a Broadway-style variety show.
---
In the Mood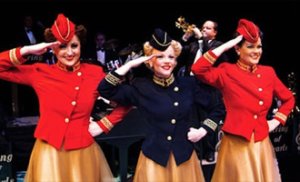 Mar 07, 7:00 pm
Hutchins Street Square
(209) 333-6782
125 S Hutchins Street, Lodi
http://www.hutchinsstreetsquare.com

This 1940's Big Band Musical Reveue, is a celebration of America's Greatest Generation through the music of The Andrew Sisters, Glen Miller, The Dorsey Brothers and other big band greats. The costumes, arrangements and swing dance routines are as authentic as it gets.
---
Lodi Community Concert Series: Encore!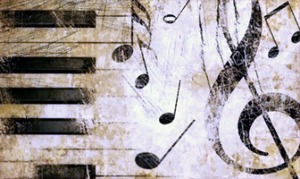 Mar 18, 2:30 pm
Hutchins Street Square
(209) 333-6782
125 S Hutchins Street
http://www.hutchinsstreetsquare.com

The band, ENCORE! The Valley Concert Band, will delight the audience with an exciting program of music.... performing the classics, Broadway favorites, Jazz standards and more, all under the direction of Christ Anderson.
---
Asthmanology at the WOW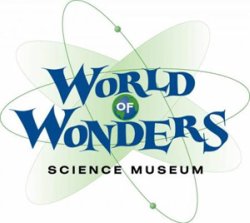 Feb 26, 10:00 am to 3:00 pm
World of Wonders Science Museum
(209) 368-0969
2 N Sacramento Street, Lodi
http://www.wowsciencemuseum.org

Joined by Respiratory Works, the museum will be filled with activities aimed to increase awareness of asthma. Educated staff from Respiratory Works will be on site to advocate and bring asthma education and awareness to kids and families. If you have asthma, know someone with asthma or want to learn more about asthma this event is for you. Regular museum admission applies.

---
An Evening Into the Unknown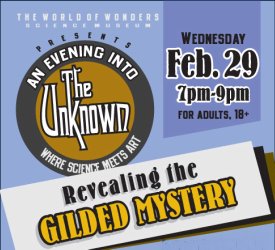 Feb 29, 7:00 pm to 9:00 pm
World of Wonders Science Museum
(209) 368-0969
2 N Sacramento Street, Lodi
http://www.wowsciencemuseum.org

Albert Einstein once wrote: "The most beautiful thing we can experience is the mysterious. It is the source of all true art and all science. So, the unknown and the mysterious is where science and art meet."

"An Evening into the Unknown" where Science meets Art, is the WOW's signature event to kick off our monthly evening programs for adults 18+. The evening will feature award winning commercial and fine artist Tony Segale who will be demonstrating the science and art of gold leaf reverse glass painting. Select pieces will be available for purchase to support the museum. Admission is $6.00 for non-members and free to members. Wine and snacks will be available for purchase.

---
Equineology at the WOW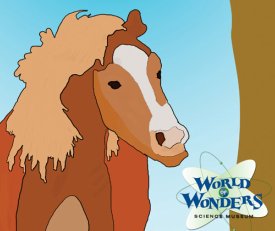 Mar 24, 10:00 am to 3:00 pm
World of Wonders Science Museum
(209) 368-0969
2 N Sacramento Street, Lodi
http://www.wowsciencemuseum.org

Not only will you learn everything there is to know about a pony, you'll even be able ride a pony at the WOW Science Museum. Western activities will fill the exhibit floor. Come and meet Sweet Pea, a miniature Donkey. Equineology will be a fun filled day all about Equines at the WOW! Tickets for this event will be $20 for WOW members and $25 for non-members. Reservations are recommended.