Annual Yoga & Health Vacation in Kauai: September 2014
Prime of Life Yoga,™ Exceptional Speakers, Daily Excursions, Authentic Hawaiian Entertainment
Private audience at the Kauai Hindu

Temple

with Bodhinatha Veylanswami

Hula Night

Nature at its finest

Mark your calendar for next year! September 2nd-9th, 2015 at the Marriott Coconut Beach Hotel. Click Here
---

COMING SOON:


A Weekend at Esalen Institute in Big Sur, California
November 14th-16th
"The Brain, the Heart, and the Joints"
with Larry Payne, PhD & David Allen, MD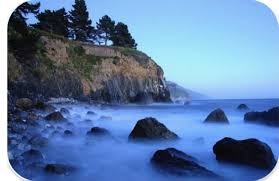 In a balanced format of lecture and movement, two of LA's finest health professionals provide an introduction to the Prime of Life Yoga lifestyle program. This year's lecture topics by Dr. David Allen include the latest concepts on The Brain, the mind and the heart. The yoga, taught by Larry Payne is inspired by TKV Desikachar and offers a safe, gentle, breath-oriented approach based on the needs of participants. For further information please CLICK HERE.
Don't forget to check out our event page on Facebook and share with your friends!

*Approved for Samata International Credentials Program CEC's*

Yoga Works Santa Monica: Lower Back Workshop
Saturday December 6th, 2014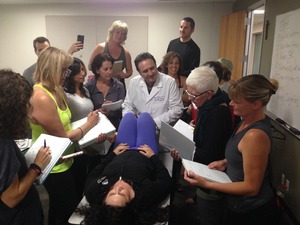 Learn fundmental principles of optimal alignment for the spine and joints, and find release through breathing techniques and therapeutic poses. Includes analysis of common lower back problems, contraindications or what to avoid with specific back conditions. Also includes most frequently used postures to help specific back conditions.
For further infomation please CLICK HERE.
---
FUTURE EVENTS:

Prime of Life Yoga™ Week with Larry Payne
February 28th - March 7th, 2015
Rancho La Puerta in Tecate, Mexico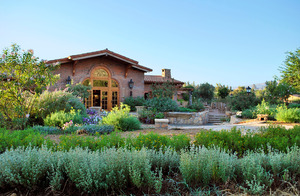 Voted number one fitness spa destination in the world 3 years in a row by Travel and Leisure magazine. Over 300 acres of hiking trails, Prime of Life Yoga everyday as well as 5 fitness class choices every hour. Exceptional speakers and entertainer's daily, a palace for a dining room with home grown organic foods toped off with complete spa services at reasonable prices. A 3.5-hour drive from Los Angeles or the staff will pick you up at the San Diego Airport.


Prime of Life Yoga™ Teacher Training Program
March 12th-15th, 2015
with Larry Payne Ph.D.,YTRx; Robert Birnberg CYT, YTRx; Steve Paredes DC, YTRx; and Kyona Beatty, YTRx-800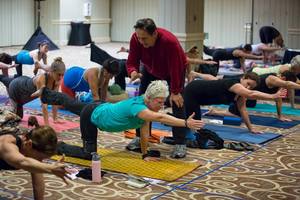 For Yoga teachers and serious students. 4 day intensive of 25 hours and on-line portion of 25 hours. A breath-oriented practice for mid-life and beyond, inspired by the contemporary teachings of the late Professor Sri T Krishnamacharya and his son TKV Desikachar. Certificate of completion from Loyola Marymount University Extension Program.