First Harvey… now Irma…
We are all saddened by the loss of life and incredible devastation brought on by Hurricane Harvey in late August, and now by the even more massive losses from Hurricane Irma.
Haiti was spared a direct hit from Irma, although the 'outer bands' that swept over Haiti were as strong as many weaker hurricanes. Torrential rains and high winds for a full day hurt the many thousands of Haitians who are still living in meager shelters without adequate daily food and resources. And, unfortunately, floodwaters will only worsen the ongoing cholera epidemic.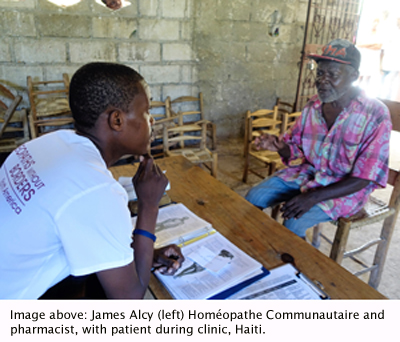 The good news is that thanks to your support all these years, HWB has been able to train a growing number of homeopathic practitioners and physicians who are ready to serve. Less than one year ago, Hurricane Matthew slammed into southeast Haiti, and integrative medicine teams provided disaster relief efforts for several months. They are ready now to serve their communities to help with trauma care and prophylaxis against cholera.
HWB's teams of volunteers and Haitian partners have gained invaluable experience working through disasters in Haiti. We are now offering our best information and know-how in the use of homeopathic medicines and building integrative medical teams for disaster relief to all the Texas State Homeopathic Society and Florida Homeopathic Society members who will be in the forefront of assisting people hurt by Harvey and Irma.
There is a lot of work to be done in the coming months, and there are many ways in which you can help:
Volunteer
https://www.hwbna.org/volunteer.html
Donate
https://www.hwbna.org/donate-now.html
Other ideas? Email us
info@hwbna.org
Thank you for being with us all the way!

Holly Manoogian
Executive Director