Announcing the 2017 National Dialogue Award Winners
The 4th Annual National Dialogue Awards
November 16, 2017 at 6:30pm
The National Press Club, Washington, DC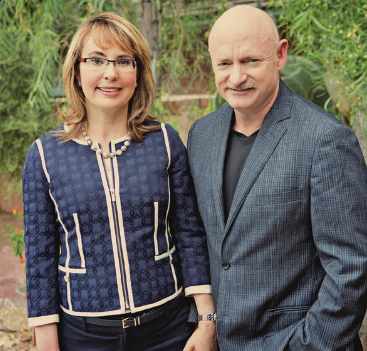 Former Congresswoman Gabby Giffords and Astronaut Mark Kelly >>

This inspirational couple (pictured at left) will receive the 2017 National Dialogue Award. This award honors Dr. Harold "Hal" Saunders, SDI's founder and the architect of the Camp David Peace Accords between Israel and its neighbors. Following the assassination attempt on Rep. Giffords, the couple worked to help officials and the public to cooperate with each other. This outreach echoes the essence of SDI's mission and its programs throughout the United States and our world.


Ambassador-at-Large Rafat (Ray) Mahmood and Shaista
Mahmood
>>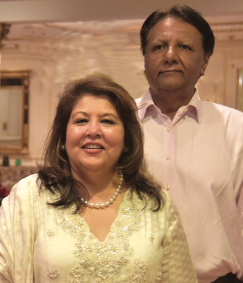 Ambassador and Mrs. Mahmood (pictured at right) are the recipients of the 2017 National Dialogue Peacemaker Award. This award recognizes their tireless work building bridges of understanding among those of different religious, cultural, and economic backgrounds. The Mahmoods have centered their lives on bringing together those of divergent backgrounds throughout Ambassador Mahmood's career as a real estate developer and Shaista's founding of "Dialogue for Peace & Understanding." They seek to generate goodwill by building friendships and prosperity for all.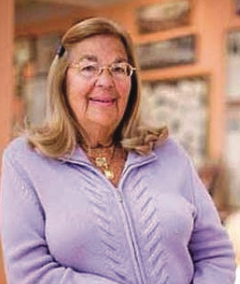 The Honorable Esther Coopersmith, Goodwill Ambassador, UNESCO >>

Esther Coopersmith (pictured at left) will receive the National Dialogue's Lifetime Achievement Award for her manifold contributions benefitting countless individuals — throughout the greater Washington, DC community, and beyond the borders of the United States. Mrs. Coopersmith, a Goodwill Ambassador for UNESCO, has long been recognized as a leader in our nation's capital combing diplomacy and politics. She is beloved as one of Washington's "Grandes Dames" who enjoy bringing together people of all races, religions, and party affiliations.
National Dialogue Awardees from the Sustained Dialogue Campus Network
Each year the Sustained Dialogue Campus Network (SDCN) honors the work of its organizers, facilitators, and leaders across its 62 campuses. Each of the campus awardees is selected only after a formal nomination and review by an independent body of judges.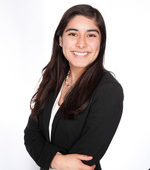 One of the two 2017 Campus Network Awardees
is
Xiomara Contreras
(pictured at right), a Sustained Dialogue alumna from Northwestern University. In her leadership role with SD at Northwestern, Xiomara coordinated and led dialogue groups as well as directed large-scale campus programming. Her efforts to build dialogue across her campus exemplify SDI's mission. She was nominated by advisor Michele Enos at Northwestern University. Xiomara now lives in California where she works at Google.



The SD Advising Team from Case Western Reserve University (CWRU), including (from l. to r. )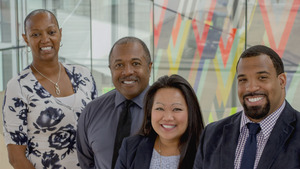 Janetta Hammock, Edwin Mayes, Naomi Sigg, and John Killings,
has also been awarded the
Campus Network National Dialogue Award
after receiving two separate nominations.
Through their dedicated work, this team of administrators from varied departments and areas has integrated SD into dialogue groups that they both organize and facilitate, and has impacted CWRU's responses to challenging situations campus-wide. Their work has been so significant that CWRU now recognizes SD as part of its wellness initiative. The team was dually nominated by colleagues Janice Gerda and G. Dean Patterson, Jr.
With less than a month left to register, we hope you'll join! Learn more about the National Dialogue Awards here.