Save The Date!
National Dialogue Awards 2018
The 2018 National Dialogue Awards will take place on Thursday, November 1st at the Organization of American States. This gathering is SDI's flagship annual event celebrating visionary leaders whose accomplishments advance our goal of creating a world where people co-exist peacefully, justly, and productively through dialogue across divides. Click here for tickets and more information.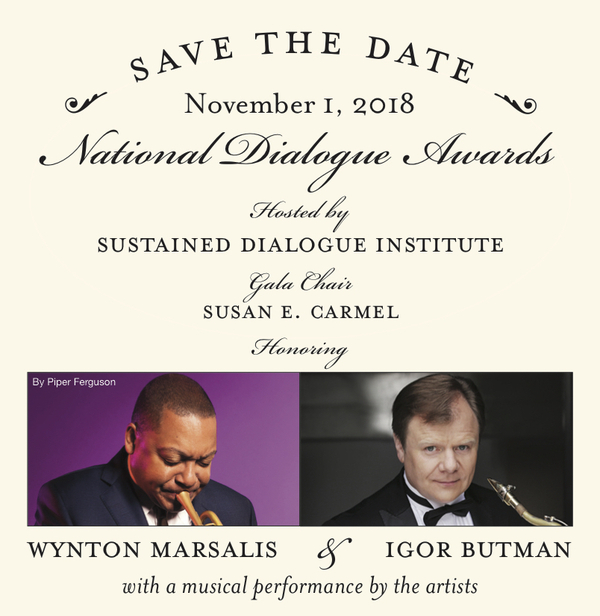 ---
Sustained Dialogue Institute holds bi-annual Meeting of the Dartmouth Russia Conference for 58 years running

The Sustained Dialogue Institute, in partnership with the Kennan Institute, the Kettering Foundation, and the Carnegie Corporation of New York, hosted the most recent Dartmouth Conference, which brought this long-running dialogue program into it's 58th year. The Dartmouth Conference is the longest running dialogue between influential citizens from Russia and the US. Twice a year, a group of Americans and Russians meet to discuss US-Russia relations, alternating between Washington and Moscow. This summer's meeting took place from June 11-13 at DC's renowned Mayflower Hotel. Russian and US participants alternated between plenary sessions and breakout tracks to brainstorm the ammelioration of US-Russia relations. Breakout "work groups" included Security Issues: Terrorism, Regional Conflicts, and Nuclear/WMD; Health Care and Medical Cooperation; and Faith, Values, and Global Challenges, led by our very own SDI president Mark Farr. This conference follows in SDI's mission of using dialogue across a sustained period of time to address turbulence between participants with rocky relationships, especially in today's political climate. Click here to learn more about the power of face-to-face dialogue in mitigating conflict.
---
Say goodbye to our Summer Team!
Gra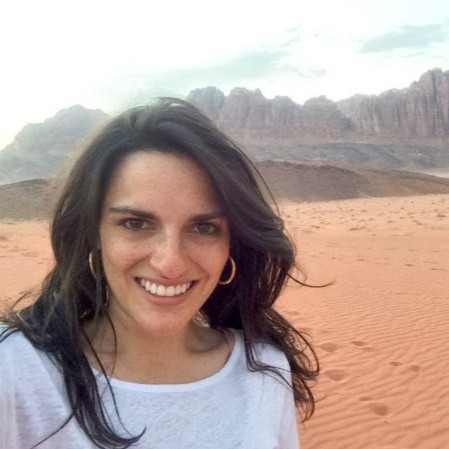 duate Fellow Ottavia Lezzi is earning her master's degree in Public Policy with a concentration in Women, Gender, and Sexuality Studies at George Washington University. She earned her bachelor's degree in International Studies at the University of Washington, during which time she spent a summer in Jordan teaching English in a refugee camp. Ottavia has previously worked at the Women's Funding Alliance and Planned Parenthood Votes Northwest, in the advocacy team. Ottavia also currently works as a graduate assistant at GW, focusing on writing-intensive classes for undergraduates.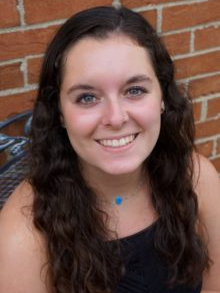 Undergraduate Fellow Sarah Tibbitts is a second-year student at The Ohio State University double-majoring in Public Affairs with a specialization in Urban Policy and Management and Women's, Gender, and Sexuality Studies with a concentration in Race, Sexualities, and Social Justice. This summer, Sarah was a John Glenn Fellow thr
ough Ohio State's Washington Academic Internship Program. On campus, Sarah is serving her second term as President of OSU Sustained Dialogue, where she specifically helped to plan and facilitate the Third Annual Police Dialogue. Additionally, Sarah runs a Civil Dialogue Fellowship through Hillel. She works in the John Glenn College Office of Advancement and Alumni Relations, primarily with donor engagement.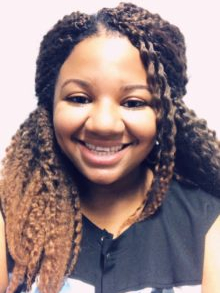 Undergraduate Fellow Carmen Wilson
is earning her bachelor's degree in Government and International Politics with a minor in Conflict Analysis and Resolution at George Mason University. At school, Carmen is involved in Housing and Residence Life as a Resident Advisor,

where she helps to ensure the safety and well-being of on-campus students

. She has previously interned for the Departmen
t of State at the Foreign Service Institute, as well as with the Partnership for Public Service,
where she assisted with program planning, execution, and participant surveys. In her spare time, she loves to read, bake, and explore Washington D.C.
---
Congrats to SD alum Priya Parker on the publishing of her book, The Art of Gathering: How We Meet and Why It Matters

SDCN alum and co-founder of Sustained Dialogue at UVA, Priya Parker has released a new book called The Art of Gathering: How We Meet and Why It Matters.
It's a facilitator's manual for the rest of us, a book that looks at why some gatherings are transformative, and others aren't, and how anyone can create meaningful gatherings.
Priya

Parker

writes about Sustained Dialogue throughout, and the book's mission is
deeply inspired by what she learned through her own work with Sustained Dialogue.
Daniel L. Shapiro praises the The Art of Gathering as "concrete advice that will forever change the way you gather." Chris Anderson, owner and curator of TED, has called it a "must-read" that "opens up new ways of thinking about wonderful gatherings with a delicious confection of smartly-defined concepts and detailed examples." Congratulations to Ms. Parker, and get a copy
here
!
Summer 2018 News
News, Reads, & Opportunities

2018 National Dialogue Awards

Sustained Dialogue Holds Bi-annual Meeting of the Dartmouth Russia Conference

Say Hello To Our Summer Team!

Congrats to SD alum Priya Parker on her new book, The Art of Gathering

Apply: SDI Graduate and Undergraduate Fellowship

Recap the National Dialogue Awards 2017

Washington Post: Nancy Pelosi Honors Gabrielle Giffords and Mark Kelly at Sustained Dialogue Awards

Catch up on our last newsletter here

.



Notre Dame receives $806,000 grant for philosophy class implementing dialogue

Apply for the SDCN Undergrad/Graduate Fellowship Program

We are looking for interns for the Spring! For more information and to apply, click here.




Learn about last year's Gala with Gabby Giffords, Mark Kelly and Nancy Pelosi

The 2017 National Dialogue Awards were a great success! Former congresswoman Gabrielle Giffords (D-Ariz.) and her husband Mark Kelly were honored for the work they have done through their foundation, Giffords: Courage to Fight Gun Violence. Nancy Pelosi even made a surprise appearance to introduce Giffords and Kelly.

Check out our profile in the Washington Post for more details about the night!
Notre Dame receives $806,000 grant for philosophy class implimenting dialogue

Notre Dame University philosophy professor Meghan Sullivan developed the course "God and the Good Life," in which students wrestle with questions about what makes life meaningful; incorporating small, intensive Sustained Dialogue groups led by undergraduate fellows around controversial contemporary issues. In June of this year, Professor Sullivan received an $806,000 grant from the Andrew W. Mellon Foundation to grow this popular philosophy course into a national model of curriculum around dialogue. Congrats to Meghan and click here to learn more about how Notre Dame is implementing dialogue in "God and the Good Life."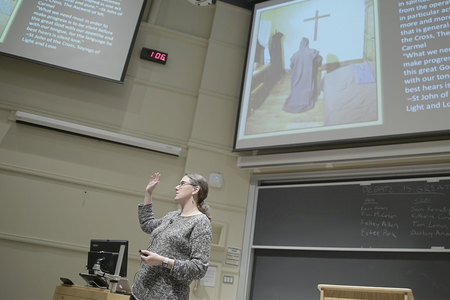 ---
Missed Our Last Newsletter?
Care to learn about who won last year's National Dialogue Awards? Read our last newsletter here.
Coming up in the next newsletter!
George Masion University will be hosting a special event to honor SDI's founder, Harold Saunders, on November 17th. More information to come!