Tunnel Vision Impedes True Assessment of Customer Satisfaction
by Carol Bergeron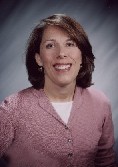 I recently made some changes to my data and telecommunications infrastructure for tv, internet and phone applications. You know the drill. Do your homework to compare providers, features, pricing and service. Select the mix of services that best serve your needs. Then move onto implementation which is always a treat and why I don't change providers very often. (Many of you are chuckling right now because you know what I am talking about.)
Work requests get submitted. Installation involves false starts, stops and delays due to unanticipated prep work and missed on-site service visits. A flood of phone calls become necessary, including lots of time on hold and getting bounced between departments because missed appointments have to be rescheduled and no one seems to own integration responsibility. So, out of necessity you transform yourself into the integration manager which can be daunting when mixing and matching technologies.
After about a half dozen on-site service visits (installation is not yet done as of this writing) and a dozen phone calls, I receive a ring from customer service for feedback on one specific visit. The rep asked some great questions and once tabulated will no doubt provide insight on customer satisfaction. There was, however, one fundamental flaw. The rep repeatedly advised me to answer the questions based on one specific visit as if the others never happened. I conveyed to her that as a customer I don't care about how well one visit goes. What I care about is the total experience, ease of doing business and the results. She was not receptive to my suggestion for a more holistic assessment of the customer experience. She had a job to do and did it. A little receptivity would have gone a long way.
Why am I sharing this story? Because we can all recount similar situations and because it raises some very real business and related talent management issues.
How do you choose to measure customer satisfaction (internal customers too)? Gathering event or task specific information is fine so long as it is coupled with feedback on the overall experience.

What mechanisms are in place for customers to express how they think you should measure satisfaction?

What do you do with the customer feedback?

Does customer feedback influence the value delivered to customers? Does it influence the tools and processes used to deliver that value?

How does customer feedback influence your talent strategy? For instance, if customers see great value in integration then what are you doing to develop those skills in your workforce? What are you doing so that customer service reps are receptive to, capture and share valuable insight when speaking with customers?

As a leader, what role do you play so employees see and understand these connections and their importance to retaining customers and growing the business?
If you are interested in how my installation turns out, just give me a ring but wait a couple more weeks. I am looking forward to reconciling billing issues related to the old and new services.
Cheers!
---
Talent Talks™

Talent Talks™ are 30 minute audio recordings to transfer know-how between people on important human capital business issues. Access our library: http://www.bergeronassociates.com/talenttalks.HTM
NEW: Get Started on Succession Planning and Management - Highlights: the business challenges that succession management addresses, benefits, decisions executives make, 3 different approaches, the process & measuring progress.
Assessments Galore, How to Weigh the Options - Assessments are used for recruiting, developing, coaching, succession management and more. Learn what type to use, how to get started and the benefits.
Behavior Based Interviewing to Reduce the Risk of Costly Hiring Mistakes
-
Get familiar with the 3 Ring Hiring Model and understand the principles behind behavior based interviewing. Couple the two approaches to reduce the risk of costly and painful hiring mistakes.
---
Talent Tool Box
Talent Zone Analysis™ is a business advisory service for companies that want to establish physical presence elsewhere perhaps to enter new markets, access different labor pools and / or reduce costs. We help executives more comfortably make site selection decisions by evaluating the promise of the workforce at prospective locations. We go well beyond crunching labor statistics by connecting with local leaders at sites under consideration. Additionally, we operate as the project manager for site selection projects that require expertise in corporate real estate and incentive program negotiations with local government.
---
Calendar & Interesting Resources
Resource for Workforce Effectiveness Information - Articles and electronic newsletters filled with practical tips on how to enhance the performance of people and organizations. Explore our publications: www.bergeronassociates.com/publications.htm
---
About Bergeron Associates
Bergeron Associates™, founded in 1998, provides leaders human capital & organizational performance solutions, consulting and coaching so that organizations and people achieve their goals.
Bergeron Associates

101 Middlesex Tpke, Ste 6, PMB 326,

Burlington

, MA 01803-4914

781-376-4071
---
Newsletter Subscription
If you or a friend want to automatically receive future newsletters then subscribe at: www.bergeronassociates.com. Your contact information is stored confidentially and will not be shared with anyone outside of Bergeron Associates. You may unsubscribe at any time.
© Copyright 2007 Bergeron Associates. This publication may be redistributed in full or in part provided full attribution and our company name, phone number, email and web site addresses are included.
In This Issue
Article - "Tunnel Vision Impedes True Assessment of Customer Satisfaction"
Talent Talks™ Access the Library Now
Talent Tool Box -Talent Zone Analysis™ for Site Selection