Strategic Recruiting Blunders, What Not To Do
by Carol Bergeron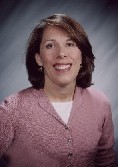 As an advisor to executives on human capital issues, let me dispel some common myths about attracting and retaining top talent.
Myth 1 – Recruiting starts by turning on the spigot of qualified candidates. Not so. Recruiting is more like filling the pipeline with sales leads over time and not all leads turn into customers. Unless your firm has brand recognition such that it rolls off the tongues of all prospective employees, then you are working very hard for every promising resume you get. Small and medium companies know this all too well. What can you do? Start your search before you have a need. Make Top Talent Acquisition and Retention a strategic issue. Practice what you preach through executive participation.
Myth 2 – All employees operate as recruiters. Some do, some don't. Many would like to but don't know how. Regularly communicate your talent targets and educate employees on creative and practical approaches and tools. Get employees to present at conferences, participate in trade or professional association meetings, career alumni groups and their respective blogs. Use a divide and conquer approach to avoid excessive overlap on association memberships. Don't rule out creating company presence at community events for scouting out talent. Reward employees with referral bonuses then quickly re-engage them in the hunt.
Myth 3 – Positioning your company as a desirable employer is as easy as pie. Not anymore. People are selective when it comes to choosing their next employer. This is especially true among A players. Prior to offer acceptance knowledge workers make it their business to understand prospective employers' strengths, weaknesses, idiosyncrasies and warts. And social networking software makes it easy to do. So managing your employee value proposition (EVP) has never been more critical and is much like managing your customer value proposition. Your pitch to close the deal must match how current and former employees describe their day to day employment experience. Re-purpose your EVP for effective employee retention.
Myth 4 – Industry specific experience is a "must have" hiring requirement. Sticking to this practice may put achievement of your most critical projects at risk. Back in the early 1980's this mental model was all too prevalent among high tech companies. The good news is many people successfully transitioned into high tech dispelling this myth. And today, many astute executives boast about successes brought about by borrowing ideas from other industries. So, think "transferrable skills". Let me repeat that. Think "transferrable skills" to expand your talent pool and reap the benefit of ideas from outside your industry.
Whether your path is one of organic growth or inorganic growth through mergers & acquisitions, competition for top notch talent is fierce. Don't expect it to let up any time soon. Tackle the challenge by making Top Talent Acquisition and Retention a company-wide and strategic priority.
http://www.bergeronassociates.com
---
Talent Talks™
30 minute audio recordings to transfer know-how between people on important human capital business issues. Access our library: http://www.bergeronassociates.com/talenttalks.HTM
Get Started on Succession Planning and Management - Highlights: the business challenges that succession management addresses, benefits, decisions executives make, 3 different approaches, the process & measuring progress.
Assessments Galore, How to Weigh the Options - Assessments are used for recruiting, developing, coaching, succession management and more. Learn what type to use, how to get started and the benefits.
Behavior Based Interviewing to Reduce the Risk of Costly Hiring Mistakes
- Get familiar with the 3 Ring Hiring Model and understand the principles behind behavior based interviewing. Couple the two approaches to reduce the risk of costly and painful hiring mistakes.
---
About Bergeron Associates™
Bergeron Associates™, founded in 1998, provides leaders
human capital & organizational performance solutions, consulting and coaching so that organizations and people achieve their goals.
Bergeron AssociatesTM

1

01 Middlesex Tpke, Ste 6, PMB 326

Burlington, MA 01803-4914

781-376-4071
---
Newsletter Subscription
If you or a friend want to automatically receive future newsletters then subscribe at: http://www.bergeronassociates.com. Your contact information is stored confidentially and will not be shared with anyone outside of Bergeron Associates. You may unsubscribe at any time.
© Copyright 2008 Bergeron Associates. This publication may be redistributed in full or in part provided full attribution and our company name, phone number, email and web site addresses are included.