Director's Message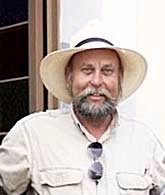 Bonjou, Zanmi…
With the New Year well underway, it is a great blessing to look back on 2017 and all that was accomplished via The Thomas Food Project for the wonderful people of Haiti.
Six mission teams worked last year to provide healthcare, clean water, education, engineering, guesthouse maintenance, and continuing community support. We are so grateful for the mission teams and all who supported our efforts over the past year.
I was delighted to have been able to visit partners and churches in Pennsylvania, Virginia, and California in 2017. It was a real blessing to talk about our bakery plans and all of the work that we are continuing to do with the support of these faithful congregations and partners.
Bon Zanmi Bakery Update
We took a major leap forward in 2017, as we secured land for the bakery, and a partner that will build the new facilities. The artists' renderings on the left capture the vision for the Bakery, which will be Haitian owned. Thomas Food Project partners in the Bon Zamni Bakery will be James Lazarre, Ginette Ocean, Mr. Roosevelt, the owner of the IMEC School and the land donor, and JACO Transfer, who will construct the facilities and is our food supplier in Haiti.
Our fundraising efforts for Solar Ovens were successful, and our campaign to furnish bakery tools is well underway. We still need funds to purchase large mixers, a propane oven, and refrigeration, as well as baking sheets, rollers, pots, pans, and hand tools. Once construction is complete and the doors are opened, the bakery will provide food for our students, while providing self-sustainability for the partners via wholesale/retail sales.
I will be traveling to Haiti in March to cement our relationships and firm up agreements between all of the bakery partners.
We are sensing that our timing for a summer ground breaking and January, 2019 grand opening is in keeping with God's perfect plan. As we have been working to raise funds and acquire the site, Haiti's economy has been steadily improving, and more and more businesses are opening up in our area and developing the infrastructure. Hilton now owns a nearby resort, and Marriott has a new high-rise in Port Au Prince. There is visible progress and improvement, which is so encouraging.
As we enter our eighth year of ministry and service in Haiti, I am very excited about the upcoming bakery construction and the impact that it will ultimately have in the local community. We ask for your continuing prayers for The Thomas Food Project, and we are so appreciative and grateful for your generous support. It is a blessing and a privilege to be in service with you as we work to touch and change lives together.
Your partner in service,
Warren McGuffin
Director of Sustainability
Thomas Food Project
---

Easter Food-Sharing Opportunity
We know that many of you are interested in touching lives and making a difference for good and for God in Haiti. With this in mind, we have developed a program that will enable you to provide Easter meals directly to a family in need. The Thomas Food Project is partnering with JACO Transfer, a Haitian business that is our food supplier and a partner in the Bon Zanmi Bakery.
Here's how it works: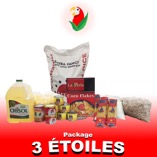 Go online to
https://www.jacotransfer.com/
and select any item you wish to order. As an example, the 3 Star Package is $58.50 with the TFP discount, and provides:
Rice (25 lbs.)
Beans (5 lbs.)
Corn Meal (10 lbs.)
Oil (1 gallon)
Spaghetti (4 bags)
Sugar (5 lbs.)
Corn Flakes Hyde Park (1 box)
Mackerel in Tomato Paste (1 can)
Tomato Paste (2 cans)
Sardines (3 cans 425 gr)
If ordering via the JACO site, please Indicate "TFP" in the coupon code for Thomas Food Project to receive our discount. Also, be sure to designate James Lazarre as the recipient, and James will deliver for you to a local Haitian family in need. The recipient info you will need is as follows:
James Lazarre
#7, Thomas Arcahaie KM44. IMPASSE SAINT MICHEL
Port Au Prince (Livraison)
Haiti
37644308
OR
Make a donation online to cover a meal package at:
http://srumc.or/give
and indicate Thomas Food Project in the notes.
Any food item or package is greatly appreciated, and we know that it will bring both nourishment and encouragement to the communities we serve.
Checks can be made payable to San Ramon Valley United Methodist Church and marked "Haiti Project"
902 Danville Blvd.
Alamo, CA 94507
925-837-5243