Library News
Library Construction Update - We're almost there!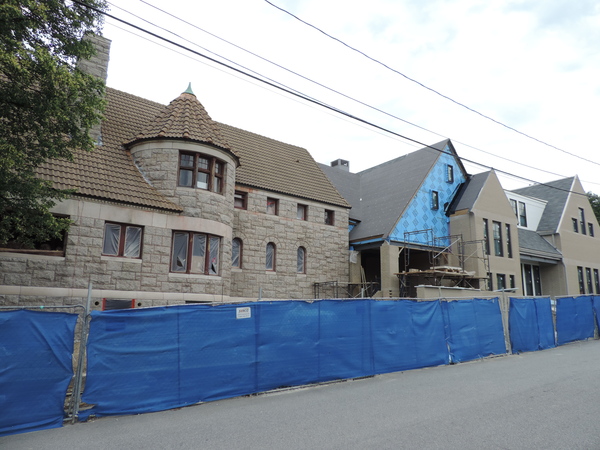 We're getting very excited to open our newly expanded and renovated building, and we hope you're excited to see it too! Library staff are appreciative to the community and the many groups and town departments who have been supportive while we have been in the temporary location and for the overall project.

It is so exciting that the community is going to have a modern library for all age groups. The Children's Room will have an activity room, benches by the windows, computers for homework and exploring, and a puppet theater. Teens will have space to meet, read, gather around games, and collaborate on homework. Adults will enjoy comfortable chairs to read in, computers, and study tables and rooms for quiet study and work. We'll also have meeting rooms available for library events and use by community members of all ages. There will be a classroom for workshops, classes, and meetings as well as meeting spaces for large and small groups.

As always, our dedicated staff will assist the community in booking rooms, finding materials, and doing research. There is so much to look forward to and it's coming soon! The new library will be a beautiful space in the center of Town for all to enjoy.

We will be closing to move back to 13 Main Street in the early fall. Please watch our website, Twitter, and Facebook for updates about the move. We will post exact dates and more information as soon as we can.

Click here to see our Facebook album with photos from the construction and renovation process.
---
Check Out Our Telescope!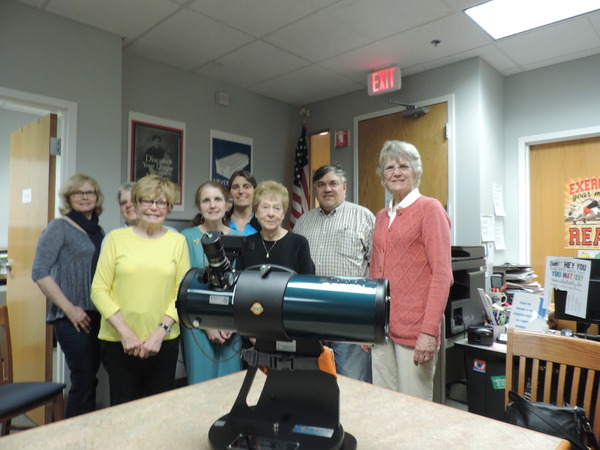 The library now has a telescope that you can check out! We are able to offer the telescope thanks to the generosity of the Friends of the Hopkinton Public Library and the assistance of the Aldrich Astronomical Society.

You must be a Hopkinton resident at least 18 years old to check out the telescope. Loans are for one week, with no renewals.

Read more about the telescope here! To reserve it, contact our reference staff by e-mailing hbackman@hopkintonma.gov, calling 508-497-9777, or stopping by the reference desk.
---
School Summer Reading Reminder

Here's a quick reminder to plan ahead for required summer reading for school. If our copies of books are checked out, please allow time to request the book from another library and for it to travel here. Remember that we will be closed for a period of time as we transition from our temporary quarters to our newly rebuilt library downtown, so again, plan ahead. Enjoy the rest of your summer vacation!
---

This Month's Staff Picks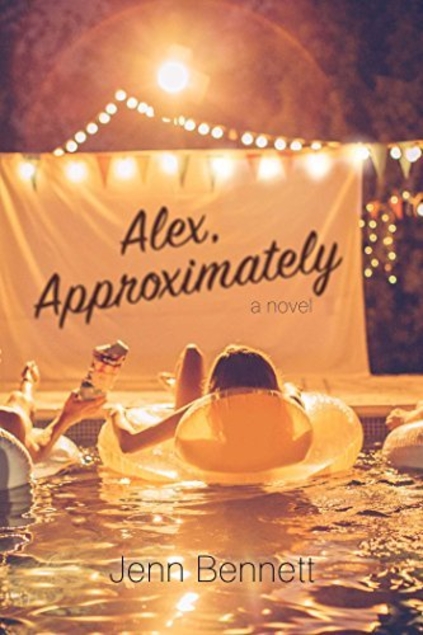 Alex, Approximately by Jenn Bennett
Anne recommends this delicious teen spin on You've Got Mail. Movie buff Bailey (online name Mink) moves to California to live with her father in the town where her online crush and fellow movie fan Alex happens to live. Before she can get up the courage to contact Alex, she starts verbally sparring with arrogant surfer boy and co-worker Porter, and finds herself thinking more about him and less about Alex... This story features wonderful romance, witty dialogue, strong characters, and is a fantastic summer read!

Click here to find Alex, Approximately in our catalog.

Click here to download the eBook of Alex, Approximately from Axis 360.
---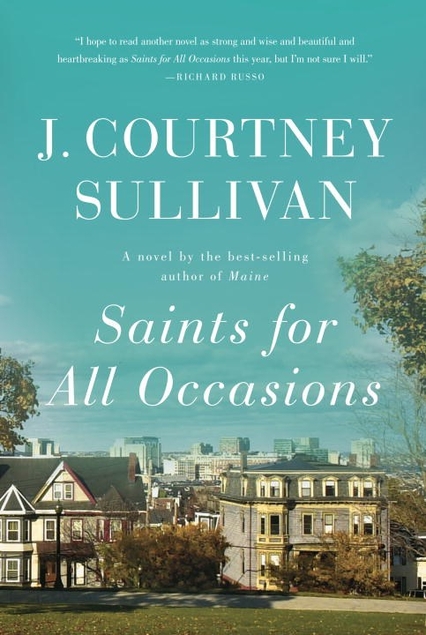 Saints for All Occasions by J. Courtney Sullivan
In this newsletter...

---
The library will be closed on Saturdays in August.
We will likely close in early September to move back to 13 Main Street - watch our website and social media for more information as it becomes available!
---
Recurring Programs
History Book Club
On hiatus until September



This book club is focused on fascinating lives and events in history. Feel free to join us for lively discussion even if you haven't read the book!



When meetings resume in September, the club will discuss The New Tsar: The Rise and Reign of Vladimir Putin by Steven Myers.

Click here to place a hold on The New Tsar in our catalog.
---

Coloring for Grownups
Wednesday, August 23
Drop-in starting at 6:30 pm

---
---
Library News
Summer Reading Wrapup
Thanks to everyone who participated in Summer Reading this year! We had 19 adults, 265 teens, and 407 children participate.

Adult raffle winners will be notified in the next week or two.

Kids can trade their reading coupons for prizes until August 11.

Teens - congratulations to the 8 weekly raffle winners! (Their names are listed on the Teen Page on our website.) The raffle is officially over, but we will continue to give out candy to teens who check out books until we run out of yummy treats...
---
Learn about Hopkinton's past online