Summer Reading!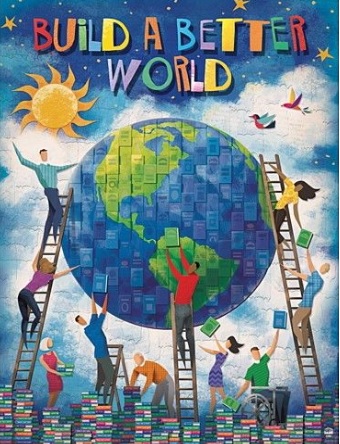 This year's Summer Reading theme is "Build a Better World." Visit the library starting June 1 to sign up for fun summer reading challenges for kids, teens, and adults!

For children: This summer's log is a map of Hopkinton and we're reading our way back to 13 Main Street from our temporary facility. Earn tickets that can be redeemed for prizes!

For teens: Each time you check out books, get a tasty treat and enter your name to win one of 8 weekly prizes. Complete a "Build a Better World" activity for an invitation to a celebration in August.

For adults: Pick up a Summer Reading checklist and complete at least 7 of 15 activities before you turn the log back in to the library.
---
Upcoming Programs for Adults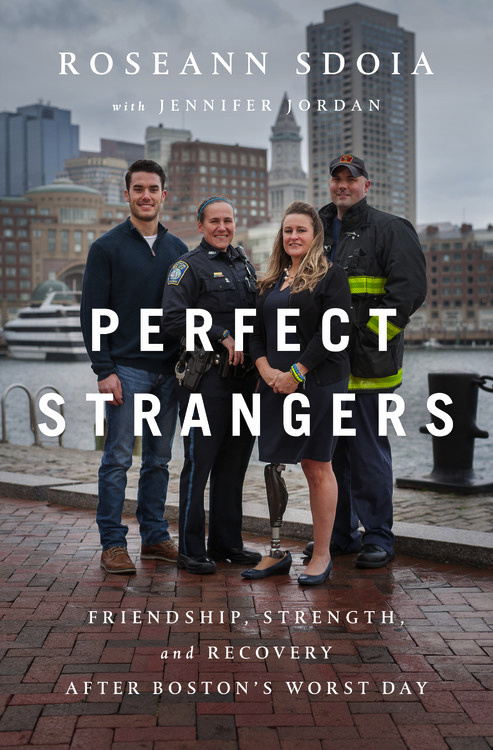 Roseann Sdoia: Perfect Strangers
Wednesday, June 7, 7 pm
To be held at the Hopkinton Historical Society
Co-sponsored by the library and the Hopkinton Historical Society
As Roseann Sdoia waited to watch her friend cross the finish line of the Boston Marathon in 2013, she had no idea her life was about to change -- that in a matter of minutes she would look up from the sidewalk, burned and deaf, staring at her detached foot, screaming for help amid the smoke and blood. In the chaos of the minutes that followed, three people would enter Roseann's life and change it forever.

Click here to find Perfect Strangers in our catalog.
---
Hidden Hopkinton
Wednesday, June 14, 7 pm
To be held at HCAM studios
Registration required to 508-497-9777 or hopkintonlibrary@hopkintonma.gov
(the event will only occur if enough registrations are recieved)
Come hear about a variety of "hidden" or unusual jobs from the people in your community who work them.
---

Upcoming Programs for Children
Harry Potter 20th Anniversary Celebration
Monday, June 26, all day
It's the 20th anniversary of the publication of Harry Potter and the Sorcerer's Stone! We will host games and crafts throughout the day (check our website for a full schedule later this month).

Starting at 10 am we will be reading the book aloud! Sign up for a 15-minute slot to read aloud in the Children's Room.
---
Puppet Workshops
Thursdays, June 22 and July 6, 13, 20, and 27


Registration required in the Children's Room
To celebrate our new Children's Room puppet theater we are making all kinds of puppets!
---
Read to Gracie and Kaboom
Mondays, June 5 and 26, 7 pm
Wednesday, June 14, 7 pm
Our favorite therapy dogs will be available to listen to stories.
---
Pajama Storytime
Wednesday, June 28, 6:30 pm
Get into your PJs, grab a cuddly friend, and join Miss Carol for some awesome bedtime stories!
---
4th of July Craft
Thursday, June 29, 2:30-4 pm
---
Storytime with Miss Donna
Tuesday, June 20, 10:30 am
In this newsletter...
History Book Club
Monday, June 19
6:30 pm
This book club is focused on fascinating lives and events in History. Feel free to join us for lively discussion even if you haven't read the book!
---
Coloring for Grownups
Wednesday, June 28
Drop-in starting at 6:30 pm
---
Sit and Knit
On hiatus until we move into our new building.
---
Library News
Stuffed Animal Sleepover photos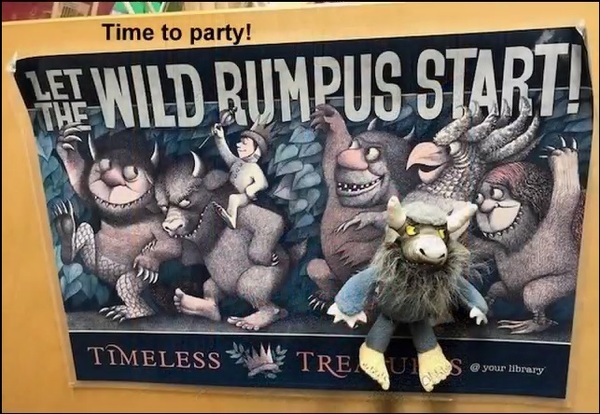 The stuffed animals got into a lot of mischief on their library sleepover!
Click here to see a slideshow of images from the sleepover.
---
This Month's Staff Pick
The Inquisitor's Tale
by Adam Gidwitz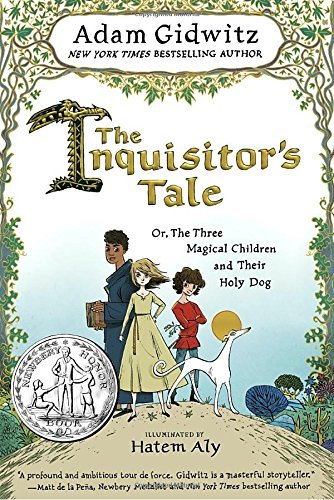 Denise recommends this children's adventure story set in medieval times.

Click here to find it in our catalog.

Click here to download the eBook:
from Overdrive
from Axis 360

Click here to download the audiobook:
from Overdrive
from Axis 360
Click here to see all of our staff picks.