January '16
Happy New Year from Hidden Villa!
---
---
Forest Playground Saturday, January 9th 10:00am -

11:30am




Come
for so
me exploration and fun at Hidden Villa's forest. We'll learn about rocks, bugs, birds, scat -- all the amazing things of nature. Join us for an unforgettable morning in the forest that incorporates learning, social development, and community building into the life of your little one. Ages 3-5 + adult.
---
Cow Wow
Sunday, January 17th 3:30pm - 5:00pm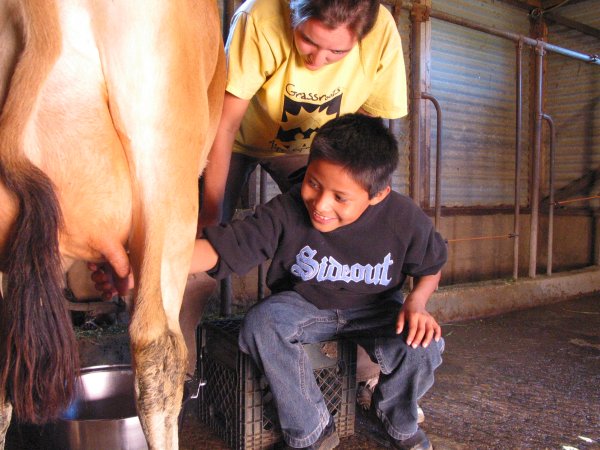 Come help us milk Vida the Cow! Learn fun cow facts while you help feed and care for our dairy queen. In the milking parlor, you will work with a trained professional and practice proper hand milking techniques. Then we will measure how much milk is produced, then filter the milk and prepare it for storage.
---
Toddlers on the Farm
3:00pm - 4:00pm
Thursdays​
Dates: 1/21, 1/28 & 2/4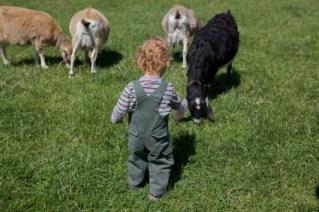 In this 3-part series you and your little one will bury your hands in sheep wool, throw corn to the chickens, and more. This is a wonderful introduction to our gentle farm animals. Offered rain or shine - be prepared to get dirty!
Ages 1.5 to 3.5 and parents/caregivers.
---
Preschoolers on the Farm
3:00pm - 4:00pm
Fridays​
Dates: 1/22, 1/29 & 2/5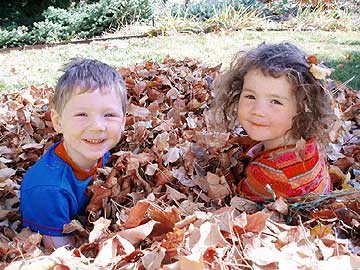 There's lots to discover on the farm in this 3-part series. We ask your child the questions and they discover the answers in this fun weekly class just for the preschool set. Offered rain or shine, so be prepared to get dirty!
Ages 1.5 to 3.5 and parents/caregivers. NOTE: No charge for siblings under 18 months old.
---
See our

calendar of events

for more fun, hands-on programs!
---
Click here to share this message with a friend!

---
Summer Camp 2016
Summer Camp Registration is upon us. Take a peek at
Summer Camp descriptions
and
session dates.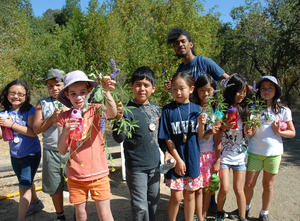 Registration
Saturday, January 23 @ 9:00am
This year we have a new registration system! It will be live the week prior to registration for you to set up an account, drastically speeding up the registration process.
Keep an eye on the Summer Camp page for updates.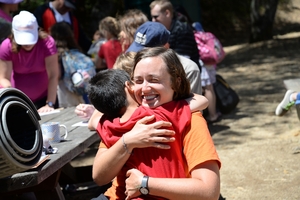 Summer Counselors Wanted
Hidden Villa Summer Camp is rewarding for campers and counselors alike. Our staff help create impactful opportunities for youth from all different backgrounds, while engaging with our natural world. They gain experience problem solving, public speaking, working in teams, developing curriculum, and serving as leaders. Browse Summer Camp 2016 Positions.
---
Winter Explorers at Hidden Villa
Our Explorers programs are special opportunities for students 6 to 11 years old to come and spend time at Hidden Villa. Through hikes, games, crafts, and music, they will learn about themselves, the environment and the power of teamwork.

9:30am - 2:30pm
January 13, 20, 27, and February 3
9:00am - 3:00pm
February 16th-19th (President's Holiday)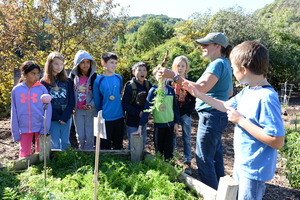 ---
Volunteer as a Guide
Do you love being on the farm? We're looking for outgoing guides to help introduce our visitors of all ages to the charms and wonders of the Hidden Villa farm and garden. Come see how you can become a trusted guide for us!
Click here for training dates for weekday and weekend guides.
---
Want to work at Hidden Villa?
We're currently hiring for various positions here at Hidden Villa. We'd love for you to join us or pass on these job oppenings to friends or family members.
Take a peek.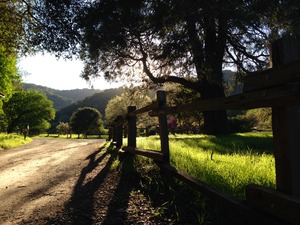 ---
Questions, comments or ideas for what
you'd like to see in the e.Moos?

We'd love to hear from you!
Share your feedback with sofia@hiddenvilla.org.
---
Hidden Villa was originally the home of Frank and Josephine Duveneck and their family, who over the years made the ranch into a place for environmental discovery, social awareness, and community involvement. Today, Hidden Villa is a nonprofit educational organization that uses its organic farm, wilderness, and community to teach and provide opportunities to learn about the environment and social justice.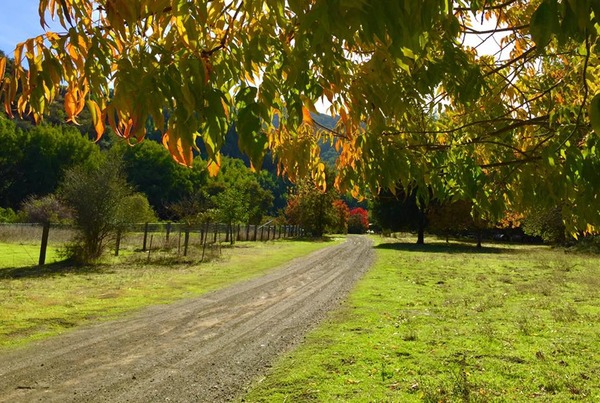 Contributors:
Dan Chmielewski, Sofia Pablo-Hoshino, Maggie Shields, Marc Sidel and Karen Wilkes.
Photo credits:
Laurie Aubuchon, Joel Bartlett, Dan Quinn, and Lucy Zhang.

Thank you to each and every one of you who help pave the way towards a more just and sustainable future!