Congratulations to the Class of 2014!

Recent transfers, high school and college graduates, it feels like just yesterday, you were enrolled as a first year. The Maisin Scholar Award congratulates transferring and graduating students for their hard work and for their personal and academic achievements. Class of 2014, you did it!

IMPORTANT: If you are a 2014 college graduate, please send an email to info@maisinscholars.org with your:
-scanned diploma
-updated address
-degree (Associate's or Bachelor's),
so we can send you a graduation gift!
---
2014-15 Scholarship Renewal Information
All
current scholars
(except for the Class of 2014)
must renew their membership. The deadline for this coming school year's scholarship is Friday, July 11, 2014. In addition to the
renewal application
, current scholars are required to submit an official transcript and a 2-3 page educational experience essay, double-spaced.
Community college students only
are required to schedule an appointment with Maritza. Meetings will run from June 23 to July 11. Contact Maritza to schedule an appointment as soon as possible.
Phone:
(415) 857-9655
Email:
msalinas@maisinscholars.org
Please submit renewal materials by mail. Neither fax nor email is acceptable.
Address:
Maisin Scholar Award
474 Valencia Street, Ste. 156
San Francisco, CA 94103
You can also drop off your renewal packet in person. Our office is open Monday to Friday, 9 am to 4 pm. We are at Valencia and 16th Street, accessible by BART and MUNI lines 14(L), 22, 33, 49.
---
Friendly Reminder to 2014 Scholars: "On Our Way" College Conference 2014

The 2014 "On Our Way" College Conference will be on Saturday, June 28, 2014, 8am-3:30pm at 155 Dwinelle Hall, UC Berkeley, Berkeley, CA 94704.
---
Fall Maisin Internship Opportunities
---
Scholarships
A
list
of scholarships with upcoming deadlines, compiled by Deandra, our wonderful program intern.
---
On Becoming a Unicorn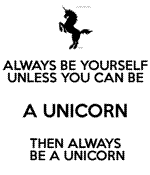 Still looking for something else to do this summer? Become a unicorn! You read that correctly. Become a unicorn. Become that
"rare find"
that employers are looking for. In today's job market, this could mean anything from gaining leaderships skills to learning to code websites. This will not only make you a more attractive candidate, it will also make future salary negotiations easier. An article that illustrates why becoming a unicorn is good for you and your employer can be found
here
.
---
Farewell to Our Spring 2014 Interns!
We would like to thank our two Spring 2014 interns for all their hard work and dedication. Malika Demmings was the office/program intern and Nicolas Soto was the educational advisor intern.
We wish them all the very best for their future endeavors.
---
iTunes Question
Good work, Dominic Oritz, Maisin Class of 2010! Dominic was the first to correctly answer last month's question:
What is one upcoming event where we need Maisin scholars to serve as volunteers?
Answer: Award Ceremony, Community College Orientation, Baccalaureate Orientation, "On Our Way" College Conference
The question this newsletter is:
What is the deadline for this year's annual renewal?

Winner(s) will receive an iTunes gift card.
**The answer is in this newsletter!**
---
Maisin Staff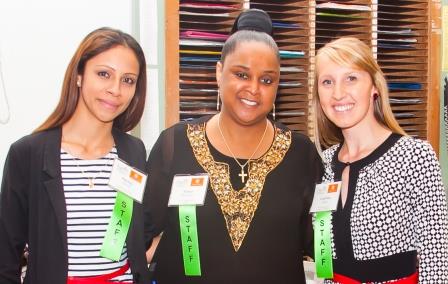 Maritza Salinas, Educational Advisor
Courtney Luxon, Program Coordinator
Mrs. Brunswick, Executive Director