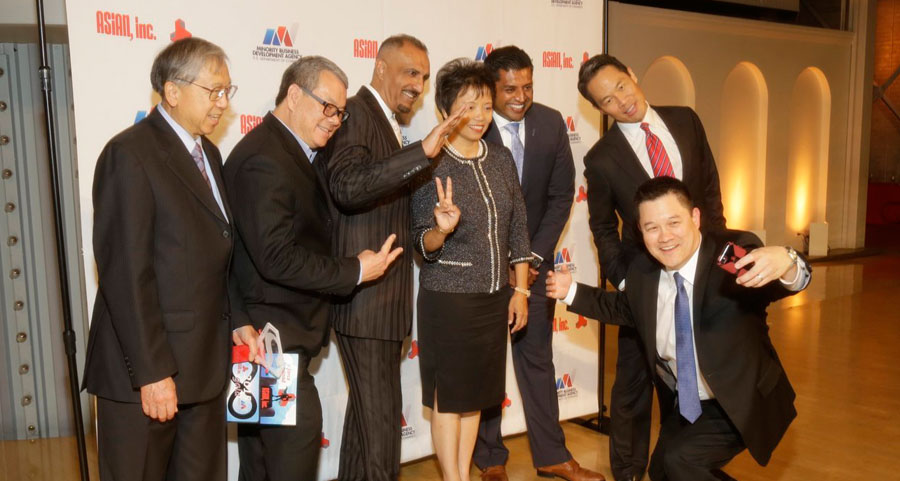 Thank you for supporting our 2015 "A Force for Good" Gala!

We're hiring! Check out our postings and spread the word

Our team succeeds in helping families buy homes in SF

SF Minority Business Center Director to speak on Oct. 14 panel

Thank you to our international intern for all her hard work!
Thank you for supporting our 2015 "A Force for Good" Gala!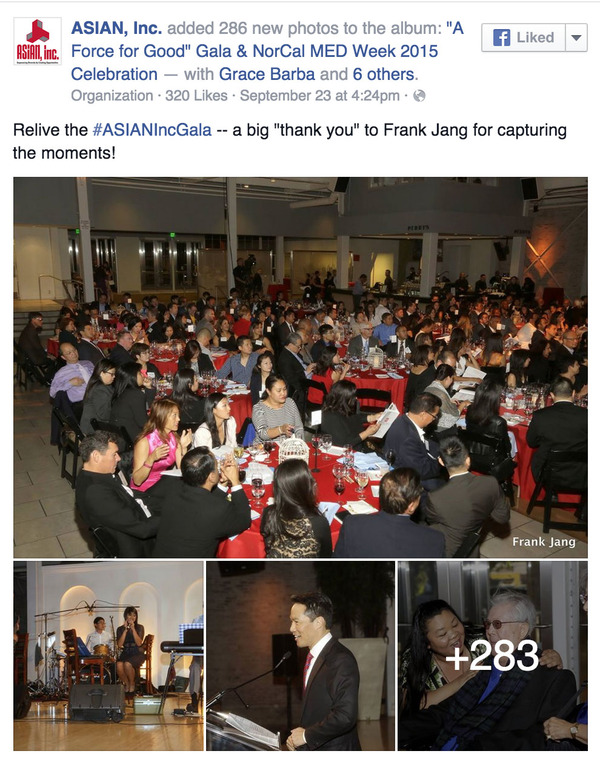 ASIAN, Inc. supporters came out in full "Force" to celebrate the the organization's
accomplishments of the past year.

This year's Gala and Northern California Minority Enterprise Development Week Celebration was held at an entirely new venue, The Galleria at the San Francisco Design Center, which offered guests two floors of eating, drinking and networking with food stations catered by the Blueprint Tap Room. The bar featured libations provided by Speakeasy Ales & Lager, Kirin Ichiban and OneHope Wine.

Working with Katy Lim of Change Communications, we propelled this year's Gala with live music from the band "The Delivery," which kept guests dancing into the night. We were also honored to have MSNBC reporter and San Francisco native Richard Lui on hand to accept our Empowering Diversity Award, and speak about Asian American stereotyping in the arts and media. Other awardees included the Honorable Harry W. Low, Monster Cable, Jay Gill of Gill Automotive Group, Kwan Wo Ironworks, City National Bank, Pacific Western Bank and Stan Lee of the US Army Corps of Engineers.

We thank all our supporters who made the Gala a huge success! Please visit our Twitter feed for a full list of sponsors and partners.
We're hiring! Check out our job postings and spread the word
We're looking for some highly skilled and motivated professionals who want to help spur community and economic development, working for a non-profit organization with over 44 years of history in Northern California and beyond.

We have two positions available: one for our Program Development Officer, who is tasked with creating, maintaining and identifying new programmatic and funding opportunities for ASIAN, Inc.

The other position is for our Business Development Specialist, working out of our MBDA Business Center in San Francisco's Financial District to match minority business enterprises with financing and procurement opportunities. Please e-maill asianinc.org@gmail.com with any questions and help us spread the word about these job opportunities!
Our team succeeds in helping families buy homes in SF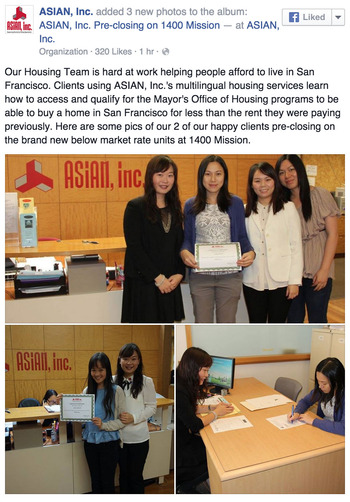 1400 Mission is a brand new building in the heart of San Francisco offering 167 below-market-rate (BMR) units, and our Housing team has been working hard to match families with those homes. For the past couple of months ASIAN, Inc. has been accepting applications to participate in 1400 Mission's BMR unit lottery through their long-standing Chinese language first-time homebuyer program.
Out of the 357 applications received for 1400 Mission, ASIAN, Inc.'s team accounted for 90 of them. Last week, two clients from the program came in to sign forms to initiate the pre-closing process. With our help, they were able to access the Mayor's Office of Housing's down payment assistance program to get the cost of buying their units to less than what they had been paying in rent previously.

ASIAN, Inc. is very proud of all our Housing Counselors for their hard work helping people get closer to their American Dream-- and we know they are just getting started!
SF Minority Business Center Director to speak on Oct. 14 panel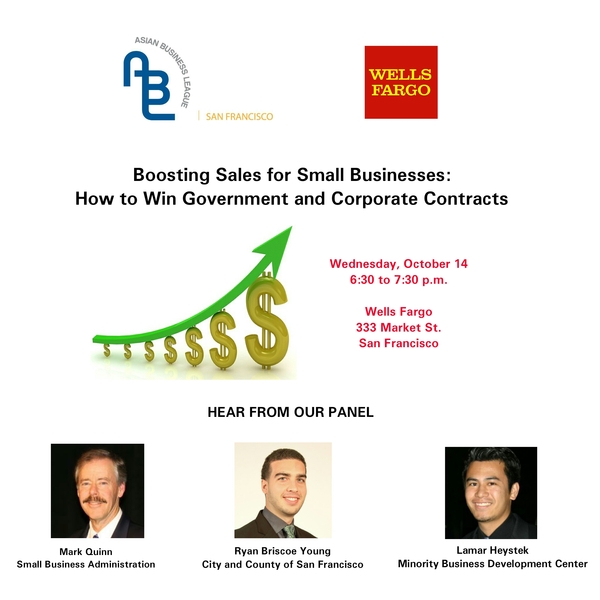 Join the Asian Business League of San Francisco for a special panel, sponsored by Wells Fargo Bank, on identifying non-traditional sources of revenue for minority-owned business enterprises! The esteemed panelists, including the Director of our San Francisco Minority Business Center, Lamar Heystek) will share their insights as to how you can land contracts with local or state government or corporations seeking to meet supplier diversity goals. Learn how to become a certified government vendor and how to access free services available to you! The event will be held on Wednesday, October 14, from 6:00 to 7:30pm.

Get your Eventbrite tickets here!
Thank you to our international intern for all her hard work!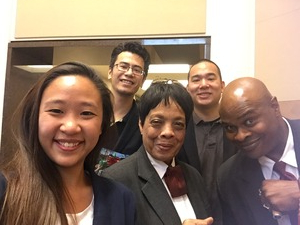 This summer, we had the pleasure of welcoming
Anne Marie Chua,
a fantastic intern from the National University of Singapore. During her internship, she had a major hand in our social media presence and worked on our newsletter, for which she wrote powerful material on Vincent Chin and the Supreme Court ruling on same-sex marriage. She also ingratiated herself to all staff (including the building security!), and learned how to interview, shoot and edit video to create a a video profile on our ASIAN, Inc. colleague Jaswinder Singh. Although she had to leave before our big Gala, she was integral to landing our band "The Delivery," which was the highlight of the event. Thanks so much, Anne Marie --
it was a pleasure working with you and you have been greatly missed!
ASIAN, Inc.
looks forward to observing all the great things you will be doing in the future.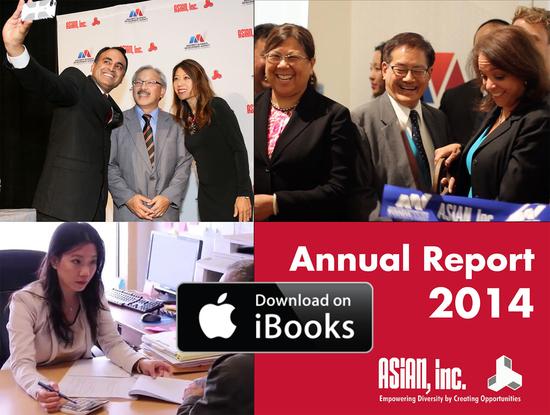 Like what you've just read? Our dedicated staff spends hours putting this monthly newsletter together. Please help defray the cost by making a donation today.

ASIAN, Inc. is a 501(c)(3) non-profit organization, federal tax ID #94-1753170. Your donation to ASIAN, Inc. and/or the MED Week Coordinating Committee is tax-deductible to the extent allowed by law. Please click below to donate: