11 unforgettable moments this year
With planting season coming to a close, we can't help but smile as we look back on some of the moments that made it remarkable (yes, axe-throwing was one of them).

Together we planted 39,500 trees and native plants in our neighborhoods and green spaces since the fall! And we had fun doing it, too. Click here to view a slideshow




You've got to meet these tree heroes
They don't wear capes, but you might see these tree heroes wearing muddy boots, hard hats and yes, soccer jerseys.

Yesterday we gathered with 180 folks from the Friends of Trees family to honor awardees at our Seventh Annual Leadership Awards Luncheon. Meet our tree heroes




A true friend of trees across the USA
More than perhaps any person we know, Nancy Buley has tirelessly worked to help people in our community and across the country appreciate the value of a tree.

Nancy has served for many years as a member of Friends of Trees' Board of Directors and is a constant presence at planting and outreach events. For her incredible contributions, we are pleased to honor her with the 2014 Garry Oak Award.






Friends of Trees
503-282-8846
www.friendsoftrees.org

Photos: Lucia DeLisa, FoT file.

25 Years and Growing...
​Our 2013 Annual Report is here! Read it online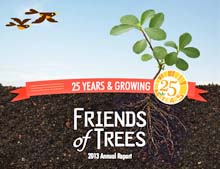 Wrapping up a special month
Earth Day + Arbor Day + the generosity of many businesses = big wins for trees in April! See the results


​Vote NO and stop big polluters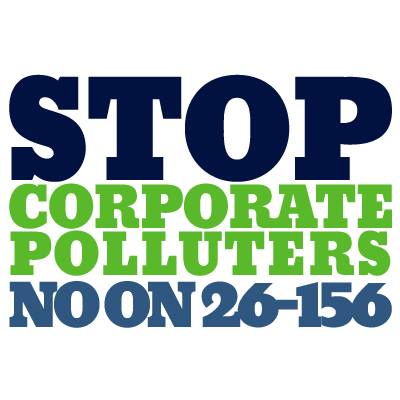 Portlanders: Preserve what makes our city great and please vote NO on measure 26-156. Friday is the last day to mail in your ballot! Here's what you can do