Dear Friend,

With the holiday season officially underway, it's time to kick back, relax, and celebrate all that we've accomplished for Oregon in 2018! Since the most wonderful time of the year is also the busiest time of the year, we're keeping this edition of Oregon Stories short and sweet. We'll be back at the end of December with program updates and a year-in-review, and you can always catch the latest news on our social media--simply follow the links at the bottom of this email.

Wishing you the happiest of holidays,



Russ & the 1000 Friends Team

---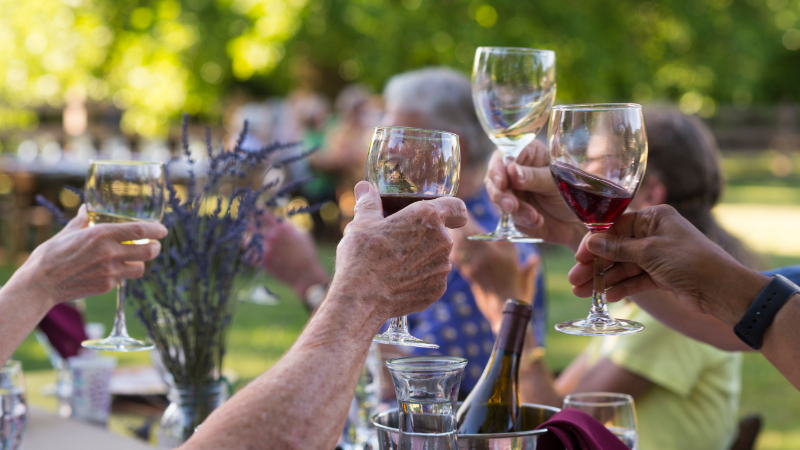 2018 has been an extraordinary year for 1000 Friends and for responsible land use decisions across Oregon--all thanks to you! Take a look at the successes and impacts we've achieved together with our 2017-2018 Annual Report.
---
Wendy Mitchell has raised millions of dollars for nonprofits across Oregon. On December 17th, she brings her formidable fundraising talents to 1000 Friends as our new Development Director. But you don't have to wait to meet her...
---
For giving!

Did you know that 31% of annual nonprofit donations occur in the month of December? Whether you're renewing your membership, making an additional gift, or giving in honor of a special someone, the next few weeks are a perfect time to show your love of Oregon by supporting 1000 Friends. As always, you can contribute directly through our website--and membership makes a great last-minute gift!

This year, we are also honored to be participating in the Willamette Week Give!Guide, which offers donors the chance to win fantastic prizes like Trail Blazers tickets, an Oregon Staycation, a Sony digital camera, and more.


Upcoming Events
December 3 | PDX
Holiday Happy Hour
An evening of food, fun,
& fine wine from
The Eyrie Vineyards

December 4 | Talent
Southern Oregon Land Use Leadership Initiative graduation

December 13 | PDX
Pour-Land For Everyone
A Give!Guide celebration with OPAL Environmental Justice & Proud Ground

December 11-14 | Salem
We'll be at the State Capitol for Legislative Days

December 12 | Salem
Farmers Advisory Committee Meeting,
email Meriel for info.

December 25 | Statewide
1000 Friends' offices closed
---
Get Involved

Gerhardt Internship
Are you a young person with an interest in land use and public policy?
You could be our next Gerhardt Intern! To apply for this 10-week paid summer internship, go here.


FAC Coordinator
Our Farmers Advisory Committee will be hiring a full-time coordinator in early 2019. Position description coming soon--stay tuned to our website & social media!


Volunteers Needed
Have a few hours to spare?
Our Portland office is looking for on-call volunteers who can help with events, mailings, and other projects. Email Kate!


Southern Oregon
Our friends at the Rogue Valley Food System Network are hiring a Community Food System Coordinator.

---



1000 Friends of Oregon
is a 501(c)(3)
nonprofit organization.

Donations are tax-deductible
to the extent allowed by law.

Our EIN is 93-0642086.