AGF elects three new board members

Arizona Grantmakers Forum is pleased to announce the election of Terri Wogan Calderón, Stella Galaviz and Rich Kasper to its Board of Directors. These board members come from some of the top grantmaking organizations in the state, bringing diverse leadership experience and deep passion for the Arizona communities they serve.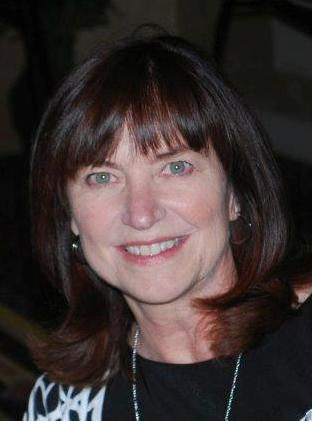 Terri Wogan Calderón is executive director of Social Venture Partners Arizona, a venture philanthropy organization that engages more than 100 business and community leaders as Partners who invest their money, time and talent in schools and nonprofit organizations to strengthen their capacity and sustainability. During her tenure, she has successfully steered the organization to become the leading hub of emerging and established philanthropists. In her time at the helm, she has also introduced new and innovative programs and engagement opportunities, including the Valley's premier pitch competition for nonprofits, SVP Fast Pitch.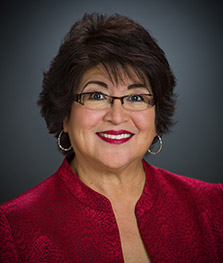 Stella Galaviz currently serves as the bioscience manager for the Flinn Foundation. In that capacity, she manages various operational efforts and activities related to advancing Arizona's Bioscience Roadmap, including planning and coordinating Bioscience Roadmap steering committee meetings, bioscience events and related meetings. Her responsibilities also include budgeting, monitoring Roadmap-related grants and project control. During her tenure at the Flinn Foundation, she also served as interim scholars director and supported implementation of the inaugural Flinn-Brown Civic Leadership Academy.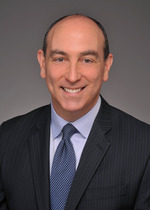 With more than 20 years of experience in law, nonprofit governance, community building and philanthropy, Rich Kasper brings valuable experience to his role as president and chief executive officer at the Jewish Community Foundation of Greater Phoenix. Professionally, he has enjoyed a successful law career, most recently as a partner with Ryan Rapp & Underwood PLC, where he provided legal counsel for many secular and Jewish nonprofit organizations, individuals and publicly traded or closely held companies.

"We're delighted to welcome Terri, Stella and Rich to the AGF Board of Directors," said Laurie Liles, AGF president and chief executive officer. "They bring a wealth of experience and strong committment to AGF's new mission and strategic direction."

Crafted during an October 2015 board retreat and formally approved in December, AGF's new three-year strategic direction sharpens its focus on enhancing value for its expanding membership, fostering collaboration among grantmakers and engaging members in public policy issues important to Arizona's philanthropic community.

AGF's new mission is to empower members to transform Arizona through leadership and meaningful philanthropy.

Click here to view a complete list of AGF Board of Directors.

Kim Garbacz joins AGF as communications and member engagement manager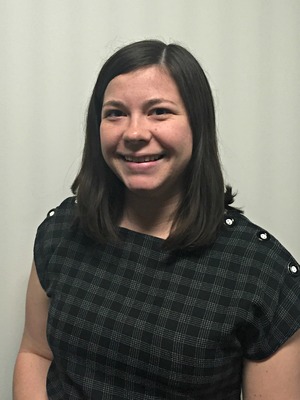 This week, Arizona Grantmakers Forum welcomes Kim Garbacz as communications and member engagement manager. Kim is responsible for AGF internal and external communication, marketing materials, website maintenance, member database management and member engagement support. Reporting to AGF's director of education and member engagement, this now full-time position plays an essential role in achieving AGF's strategic three-year direction.

Kim grew up in Phoenix and is a self-described "word nerd." She is excited to join Arizona Grantmakers Forum as the communications and member engagement manager to advance philanthropy in her home state. Previously, she was a social media specialist at Digital Air Strike where she developed marketing strategies for small businesses. Her interest in the nonprofit sector began while working at Arizona PBS as a member services representative and content creation assistant.

Kim earned a bachelor of arts degree from Arizona State University's Walter Cronkite School of Journalism and Mass Communication in 2014. She lives in Phoenix with her husband and their dog.
---
Member News

Tammy McLeod and Marian Rhodes elected to ACF Board of Directors

The Arizona Community Foundation's Board of Directors recently elected two new members. Tammy McLeod, vice president of energy resource management for APS, and Marian Rhodes, senior vice president and chief human resources & diversity officer for the Arizona Diamondbacks, were both elected during the board's January meeting. Read More

Kim VanPelt to be honored as 2016 Phoenix Champion for Children

Kim VanPelt, director of state health policy and advocacy for St. Luke's Health Initiatives, will be honored as the Children's Action Alliance 2016 Phoenix Champion for Children on Thursday, February 25. Read more

Arizona's Bioscience Roadmap Steering Committee names new leaders

Arizona's Bioscience Roadmap Steering Committee, a group of more than 100 Arizona leaders working to advance the biosciences around the state, has undergone its first leadership change in more than a decade, with two long-serving members assuming new responsibilities. Read more


BHHS Legacy Foundation expands nonprofit center

BHHS Legacy Foundation is in the process of developing the Legacy Place II nonprofit office building. The 6,000 square foot building will allow for approximately four to six tenants and will follow the Foundation's Legacy Place I collaborative nonprofit center model, which allows nonprofits that meet the Foundation's mission to rent space. Its close proximity to Legacy Place I will make it convenient for Legacy Place II tenants to utilize the Legacy Place I Community Room meeting facilities. Nonprofits in need of office space should contact Jerry Wissink, BHHS Legacy Foundation CEO, at gwissink@bhhslegacy.org. Read more


Jewish Community Foundation of Greater Phoenix announces summer camp scholarships

The Jewish Community Foundation is pleased to announce limited need-based financial scholarships for Jewish children from Maricopa County to attend Jewish day and overnight summer camp in the United States. Requests should be "last resort" funds, supplementing financial aid provided by the camp, family, synagogue and all other possible sources. Read more

Community Foundation for Southern Arizona announces nominations for Buddy Amos Founders Award

The Community Foundation for Southern Arizona is pleased to announce that nominations are currently being accepted for the Buddy Amos Founders Award. The review committee is looking for individuals, couples (related or unrelated) or families that helped found a nonprofit organization and have demonstrated inspirational leadership in the areas of community service, philanthropy, mentoring, collaboration and/or systemic community change on behalf of the organization, its mission and beyond the organization itself. Read more
---
Community & Nonprofit Updates

Arizona Gives Day registration open to Arizona nonprofits



Arizona Gives Day 2016 is on April 5. Participation is open to any nonprofit organization providing services in Arizona. If your
organization did not participate last year or, if you did participate
but then closed your account, you'll need to register for 2016.
Read more

GivingHopeAZ, official magazine of the Alliance of Arizona Nonprofits, is now available



Published in partnership with the Alliance of Arizona Nonprofits, the new digital magazine, GivingHopeAZ, made its debut in January 2016. Its mission is to inform, educate and inspire nonprofits and the giving community to work together to enhance the quality of life in Arizona. Read more
---

Questions? E-mail support@azgrantmakers.org
NewsNotes is a
bi-monthly email newsletter designed to keep the Arizona community updated on local and national developments in the philanthropic sector.
Please feel free to forward this publication.

Sign up to receive this newsletter.
---
In This Issue

AGF News

Member News

Community & Nonprofit Updates

Upcoming Events & Webinars
---
Connect with us!

Get real-time noteworthy news and AGF updates through our social media accounts.

---