Arizona Grantmakers Forum stands with Orlando

The Arizona Grantmakers Forum team is deeply saddened by the horrific events at the Pulse nightclub in Orlando, Florida, where a gunman took the lives of 49 people and injured 53 others. Our hearts are with the victims, survivors and their families. We also stand in solidarity with our colleagues at Florida Philanthropic Network as they support the Florida philanthropic community at this time. Read the full statement here.

Kelli Solomkin of AGF welcomes baby boy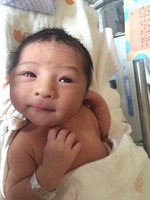 Kelli Solomkin, director of education and member engagement at AGF, welcomed her second child on Friday, June 17. Shane was born 7 pounds, 9 ounces and 20 inches. Although Kelli will be out of the office on maternity leave for the summer, she is still able to receive emails. Please feel free to congratulate Kelli on her new bundle of joy!

If you need assistance at AGF, please contact Kim Garbacz, communications and member engagement manager, or Laurie Liles, president and CEO.


Get to know the CEO: Q&A with Laurie Liles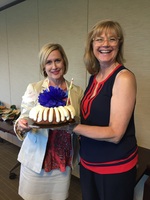 June 1 marked one year with Laurie Liles as president and CEO of Arizona Grantmakers Forum. To celebrate, we asked her to answer this modified Proust questionnaire to learn more about the woman at the helm of AGF.

Basic stats: I was born in Farmington, New Mexico, and grew up in Tempe, Arizona.

First or most interesting job: My first job was scooping ice cream and waitressing at Bobby Brannigan's Ice Cream Parlor. It was definitely not the most interesting job, but we had tons of fun and I learned the value of good customer service.

Pathway to philanthropy: After returning to school midcareer for my master's degree, I began searching for an executive-level position in a mission-driven organization. That's when Vitalyst Health Foundation CEO Suzanne Pfister called to ask if I'd consider applying for the Arizona Grantmakers Forum CEO job. I submitted my resume, fell in love with the search committee and board of directors, and here I am!

Hobbies/favorite pastime: Reading, gardening, films, travel, cooking and spending time with family

Favorite quote: In addition to The Golden Rule (see below), "I'm on a mission to civilize." – Will McAvoy, HBO's "The Newsroom"

Best thing about being a part of the AGF: The collaborative spirit among AGF members

Culinary specialty: Roast chicken with mushroom risotto and sautéed string beans

Guilty pleasure: Elin Hilderbrand beach novels

Proudest moment: Watching my children accept Speech and Debate trophies

"When I'm not working you'll find me...": with my nose buried in a good book

Favorite movie: "The Third Man," with "Casablanca" running a close second

Idea of perfect happiness: Spending the day at the beach (any beach will do) with my family

Most admirable living person: Madeleine Albright

Greatest extravagance: Shoes and handbags, of course!

Most valuable traits in a friend: Loyalty, acceptance and a good sense of humor

Favorite writers: There are too many to name, but if I must: F. Scott Fitzgerald, Ernest Hemingway, Harper Lee and Donna Tartt

Hero of fiction: Atticus Finch (of "To Kill a Mockingbird," not "Go Set a Watchman")

Motto: Do unto others as you would have them do unto you.
---
Member News

Viriginia G. Piper Charitable Trust accepting six-word narratives for Project 1177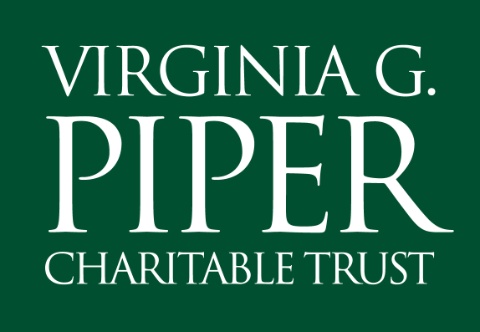 As a way to capture voices in its community, Virginia G. Piper Charitable Trust is accepting six-word narrative submissions that depict what individuals love most about their community. Stories must be six words or less and may be creatively embedded within the concrete walkways or another aspect of the trust's new property titled Project 1177. Six-word narratives can be submitted here.

ACF Center for LGBTQ Philanthropy gives $10,000 grant to OneOrlando Fund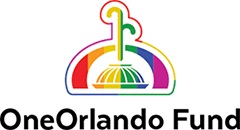 In the wake of the June 12 mass shooting at Pulse nightclub, the Arizona Community Foundation granted $10,000 to the OneOrlando Fund, a joint initiative of the Central Florida Foundation and the City of Orlando to meet the needs of victims, their families and the communities affected by this tragedy. These funds are a gift of the ACF's Center for LGBTQ Philanthropy and its dedicated steering committee of respected LGBTQ leaders and straight allies. Read More

Parsons Foundation gives $1 million to Muhammed Ali Parkinson's Center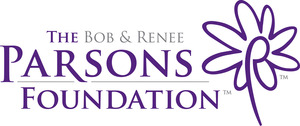 The Bob and Renee Parsons Foundation gifted $1 million to Barrow Neurological Foundation in continued support of the Muhammed Ali Parkinson's Center–the nation's most comprehensive center for Parkinson's disease and other movement disorders. The gift underscores the foundation's commitment to improving care for patients treated at the Phoenix facility, as well as advancing research and education to benefit the medical community worldwide. Read More

Vitalyst Health Foundation prepares for 2017 with healthy communities initiative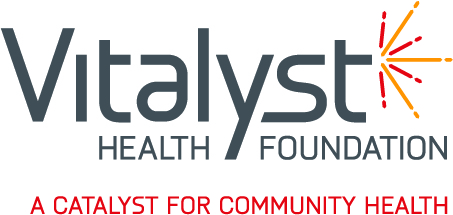 Vitalyst Health Foundation has declared 2017 the year of healthy communities in Arizona. It has engaged more than 60 organizations throughout the state to collaborate and improve community health and focus on connecting, uplifting and celebrating the work being done. Organizations interested in becoming part of the planning, networking and development are encouraged to complete this form.

Helios Scholars at TGen brings biomedical experiences to more than 400 students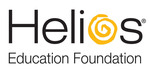 Every summer, hundreds of Arizona high school, undergraduate and graduate-level students submit their applications in hopes of being one of 49 students selected to be part of the Helios Scholars at TGen internship program. These students from diverse backgrounds come together through their interest in the biomedical field to be part of cutting-edge research projects that aim to identify new scientific discoveries that will benefit patients. Read more
---
Community & Nonprofit Updates

2016 Election: New rules for nonprofits in Arizona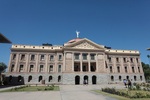 For the rest of the 2016 election season, nonprofits in Arizona can be politically active without registering as a political committee. As long as they meet basic qualifications, nonprofits can run candidate ads, support ballot measures and even make contributions, all without the burdens of registration, ongoing reports and disclosure of donors. Read more

The BUILD Health Challenge recruiting partners for national awards program



The BUILD Health Challenge has issued a call for partners. The Advisory Board Company, de Beaumont Foundation, the Colorado Health Foundation, The Kresge Foundation and the Robert Wood Johnson Foundation are seeking partners in a funding collaborative for the second BUILD Health Challenge, a national awards program that supports cross-sector collaborations in low-income neighborhoods. For more information, contact Rachel Keller Eisman.

AFP Greater Arizona now accepting nominations for Philanthropy Leadership Awards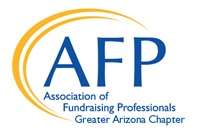 Want a great way to recognize that exceptional supporter who goes beyond the call for your organization, or show a member of your development team that he or she deserves to be recognized for his or her passion and dedication? Nominate them for a Philanthropy Leadership Award! Nominations are due by July 8. Learn more
---

Questions? Email us.
NewsNotes is a
bi-monthly email newsletter designed to keep the Arizona community updated on local and national developments in the philanthropic sector.
Please feel free to forward this publication.

Sign up to receive this newsletter.
---
In This Issue

AGF News

Member News

Community & Nonprofit Updates

Upcoming Events & Webinars
---
Connect with us!

Get real-time noteworthy news and AGF updates through our social media accounts.

---
AGF Resources
Visit our website to find local and national resources for both grantmakers and
grantseekers.

FAQs on Philanthropy

Grantmaker Resources

Grantseeker Resources

AGF Publications
---
AGF Team
Laurie Liles
President and
Chief Executive Officer

Kelli Solomkin
Director of Education and Member Engagement

Kim Garbacz
Communications and Member Engagement Manager
Gina Azadeh
Bookkeeper and Administrative Assistant
---